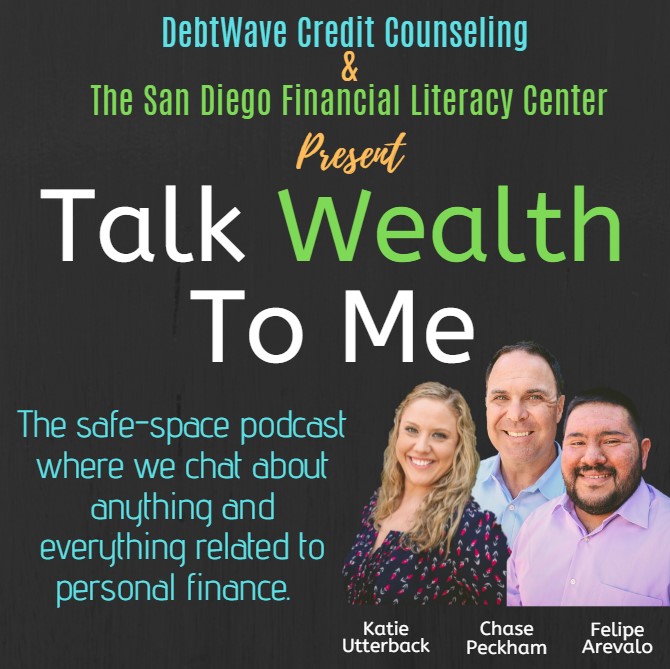 In 2019, DebtWave Credit Counseling and the San Diego Financial Literacy Center partnered to create a financial education podcast called Talk Wealth To Me. The goal of the podcast is to create a safe-space where consumers can have their questions regarding anything and everything related to personal finance answered without judgment by certified financial professionals.
In our first season, the Talk Wealth To Me team recorded 25 episodes on topics including:
The importance of creating and sticking with a budget
The cost of having a baby
The cost of adopting a child
Buying your first home
How to lower your grocery budget
How to earn a passive income through rental properties
Tips for traveling the world on a frugal budget
How to have money conversations with your partner through various stages of your relationship
We also had conversations that scratched the surface of larger financial topics including financial abuse, financial infidelity, and how social welfare programs such as the Supplemental Nutrition Assistance Program (SNAP) can aid consumers in breaking the poverty cycle.
Subscribe, listen, and download the Talk Wealth To Me podcast on the following platforms:
Comments, questions or suggestions for the show? Email us at talkwealthpodcast@gmail.com. Or connect with us on Twitter.