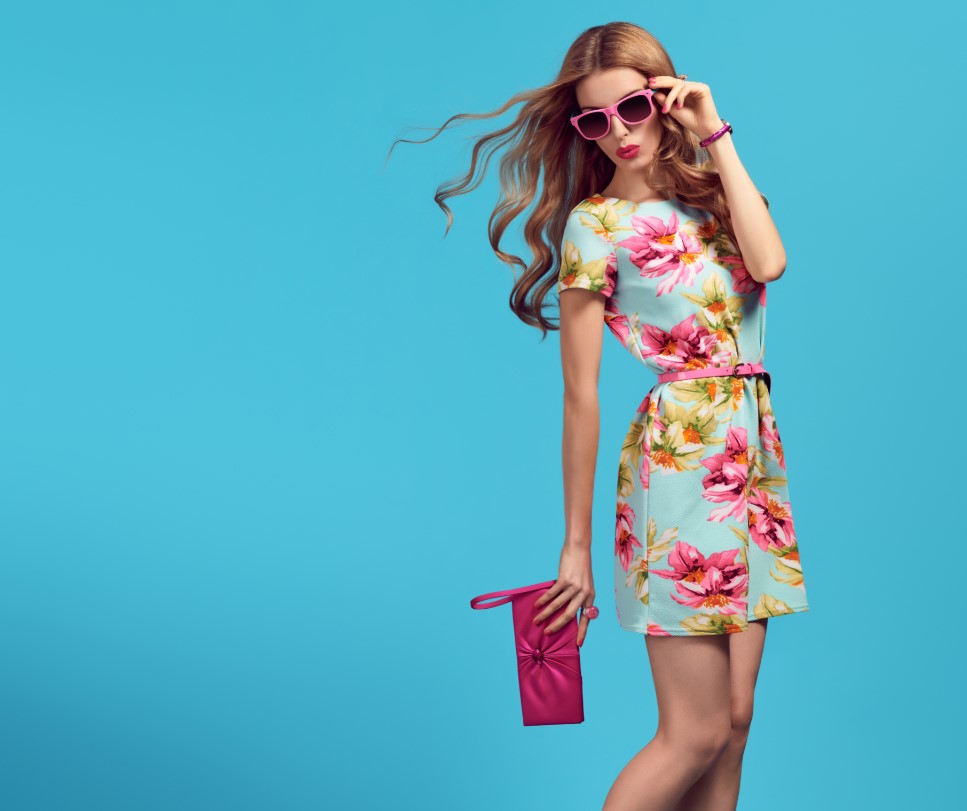 For many women and men, fashion is a way to preserve our modesty and protect us from the harsh elements. But for others, the fashionistas among us, fashion is a non-verbal way we communicate who we are and what we value.
But what happens when you find yourself strapped for cash or are unable to pay off your credit card balance? Is there a way to maintain your style-icon status without fully compromising your financial freedom?
We turned to smart-shopping expert Trae Bodge of TrueTrae for the answer.
"When you are suddenly in financial straits, it can be very disheartening to feel like you can't be on-trend," smart-shopping expert Trae told DebtWave Credit Counseling Inc.
So what's a girl (or guy) to do if she's on a budget but isn't willing to part with her love of all things style?
Check out Trae's 7 tips below on how to dress fashionably on a budget!
Budget-Friendly Fashion (How to Have Style on a Budget)
Wardrobes are built on top of solid, timeless basic pieces that can easily be mixed and matched with a variety of other pieces, says Trae. Think: little black dress, black pants, white t-shirt, black ballet flat, etc. These items are the cornerstone of your wardrobe.
Get yourself out of the headspace that you NEED certain items, Trae says. "You can't afford it. Go basic, go simple, dress it up in an affordable way."
Focus on classic silhouettes when it comes to shoes and handbags as well, Trae notes, adding that's one area where people really get into trouble with overspending.
Invest in Timeless Pieces
If you are missing any classics from your wardrobe, Trae says it is ok to spend a little more when adding these pieces to your closet.
"If you don't have a little black dress in your closet it is worth spending a little more to get a classic, straight-shaped dress," Trae says.
However, that doesn't mean Trae recommends paying full price at Neiman Marcus simply because it's a closet staple.
Take Advantage of Clearance Sales
If you shop at Neiman Marcus during a winter clearance event, you may find a little black dress or other items like a wool or cashmere sweater in a basic color like black or grey, for a more affordable price.
With winter coming to an end, we're starting to see clearance deals on winter apparel, Trae notes.
"My overarching advice in general is to avoid overspending on things that are trendy," Tray said.
To incorporate exciting, new, fun fashions into your style, Trae recommends shopping for these items at low-cost fashion retailers like H&M, Old Navy and Express. For example: A sheath dress in a trendy color like coral can be worn under a timeless piece like a black sweater or jacket.
Trendier costume jewelry items should also be items bought only at low-budget retailers like Forever 21 or Target.
"You can pick up a few items every season as a treat and blend those items in with your staple items," Trae recommends.
If you were a Neiman Marcus or Nordstrom's shopper beforehand, it may be hard to wrap your head around buying used clothing, but Trae says most of the items are in really good, if not perfect condition.
 "I highly recommend people take a look at thrift stores," Trae said. "It's a way to feel like you're treating yourself."
Some bigger thrift stores like Goodwill will also have sales on certain days for extra savings on items – that's how Trae was able to buy a pair of designer jeans and a cool new top for just $6 total the other day.
"You never know what you'll find at a thrift store," Trae says. "Someone else's item from last season, may become your favorite item next season."
Thrift stores are also a great place to find formal wear, since people typically donate items they don't wear regularly to second-hand retailers.
If you have a lot of clothing, shoes and handbags, from mid to high-end designers or brands, particularly trendier items, that are in gently used or new condition, consider selling those items on a site like Poshmark or ThreadUp. Any money you earn can go toward buying next season's trends.
Trae's Tip: These apps are great, but can be a bit time-consuming and brand-specific, so do some research beforehand to see if these sites are a good fit for you and your style needs.
Fashion Magazine Inspiration
Check out fashion magazines for style inspiration. Take note of the outfits you like and see what items you already have in your closet to complete the look. For those items you're missing in order to complete your look, Trae recommends keeping your eyes peeled for discounts and deals on those remaining items!