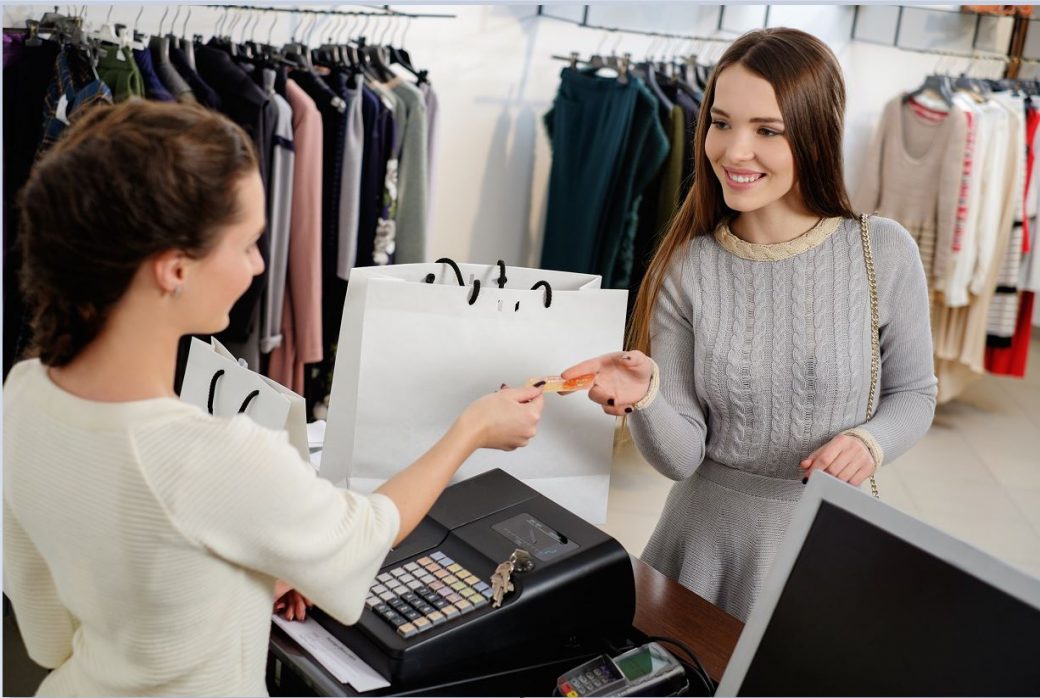 On the surface, store-branded credit cards seem like a great deal.
And what's not to like? They often include perks like:
free shipping
rewards points for merchandise
in some cases, exclusive cardholder-only sales.
That's in addition to the 30 percent or so you'll save when you open the card.
While it's easy to see the appeal of store-branded credit cards, they present some specific dangers to consumers – no matter how loyal he or she may be to a shop.
First, the Good
Store-branded credit cards can be a viable method to build or repair credit. Banks promise retailers high approval rates, meaning that a consumer not in the Tier 1 credit score club would likely be approved for a store-branded credit card.
If used responsibly, a store card could improve an individual's credit utilization ratio or help someone build a credit history. Store-branded credit cards are also a great option for those consumers who benefit from "cashing in" rewards points and pay their entire balance monthly.
Here are some popular store-branded credit cards:
Gap Inc. Visa Card: With no annual fee, a 10 percent discount at factory stores, and the chance to earn five rewards points per dollar spent at all Gap brands in-store and online, this card is a helpful tool for financially responsible fans of the Gap brand family, which includes Old Navy, Athleta and Banana Republic.
Costco Anywhere Visa Card by Citi: This card is an excellent deal for loyal Costco members. It offers 4 percent cash back on gas purchases, 3 percent at restaurants and travel expenditures, and 2 percent at Costco, all of which are generous rates.
Lowe's Advantage Card: One of the best cards offered by any home improvement store. Lowe's store-branded credit card offers cardholders either upfront unlimited 5 percent purchases at Lowe's (meaning that the discount is taken at the time of purchase instead of having to cash in points later), or significant promotional financing, all with no annual fee.
Now, the Bad
Not all consumers pay off their entire credit card balance every month. Carrying a balance on any credit card is almost never a good idea because there are a number of consequences to making minimum payments including:
Higher Interest: Store-branded credit cards tend to have higher interest rates than regular consumer credit cards. This is because everyone gets the same rate, no matter their credit score. In 2017, the average interest rate on regular credit cards was 16.5 percent, while the average interest rate of a store-branded credit card was 24.99 percent. For consumers who carry a balance month to month, such high-interest rates can become a pit of debt quicksand.
Promotional Interest is Usually Deferred Interest: Many store-branded credit cards come with offers of "no interest" or "0 percent interest," which is excellent when the balance is paid in full by the time the promotion ends. However, any remaining balance by the time the promotional rate ends is charged interest on the total amount.
For example, let's say I buy myself a spiffy new MacBook Pro at the Apple store with the Barclaycard Visa with Apple Rewards for $1,500.00 and I'm given 18 months to pay off the balance in full. If in 18 months I haven't made any additional purchases and only paid off $1,400.00 of my $1,500.00 purchase, I'll end up paying interest on the full $1,500.00 purchase – not just the remaining $100 left of my payment.
Lingering Balance
What should you do if you have a leftover balance on a store-branded credit card?
First, stop spending on it. If you've been loyal to that particular store for the points, cash them in and put the card in the proverbial (or literal, if that helps you!) freezer.
For many people, a second step might be to psych themselves out. Store-branded credit cards are designed to encourage consumers to frequently come back to the store, which leads to more spending. There are tons of stories online of people who went to a store like Macy's to purchase $100 worth of items and end up walking out with a brand-new Macy's card and $2,000 worth of merchandise.
Learn to resist sales, discounts and special offers. Retailers make a lot of money on interest charges. So, they are counting on consumers getting into and staying in debt. Outsmarting them is a vital step in escaping the dangers of carrying a balance on store-branded credit cards.