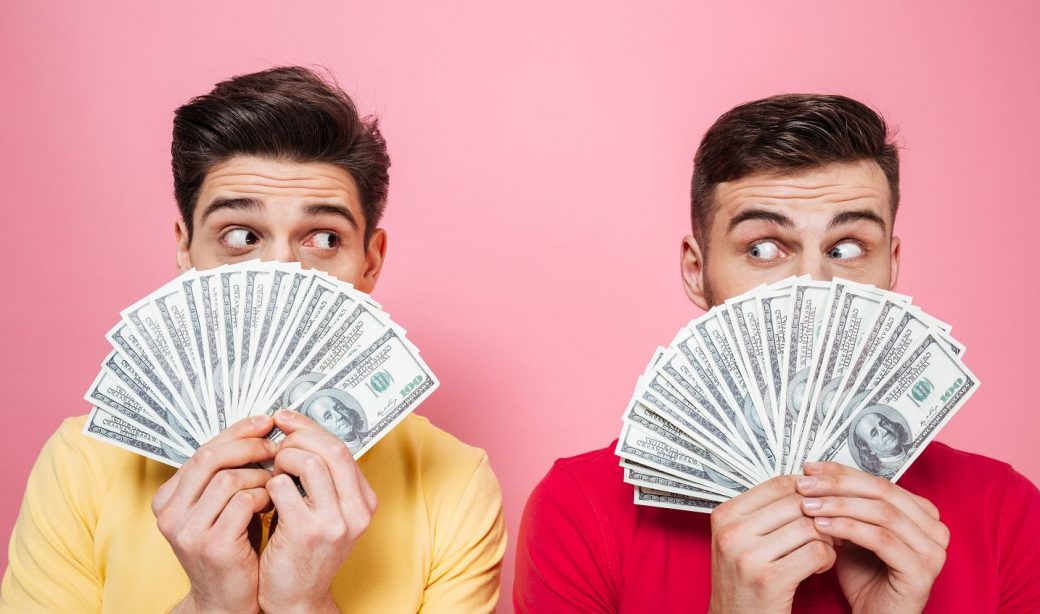 More than 60 percent of Lesbian, Gay, Bisexual, Transgender, and Queer (LGBTQ) community members reported experiencing financial challenges because of their sexual orientation or gender identity, according to a new LGBTQ money survey from Experian.
The study's findings, published during Pride Month in 2018, shed new light on financial issues facing the LGBTQ community, as well as ways LGBTQ persons could be better served by the financial industry.
History of LGBTQ Financial Setbacks
Financial fears have increased for many in the LGBTQ community in recent years.
In July 2017, President Donald Trump announced transgender individuals would no longer be permitted to serve in the U.S. military. That same month, the Justice Department argued Title VII of the Civil Rights Act of 1964, which prohibits workplace discrimination, doesn't protect LGBTQ people from being discriminated against because of their sexual orientation or gender identity.
Some federal courts have argued Title VII does protect LGBTQ employees, and despite numerous lawsuits, Trump's transgender military ban was ultimately implemented. However, President Joe Biden reversed this decision when he assumed office in January 2021, re-allowing transgender service members to openly serve in the U.S. Armed Forces.
While 22 states and Washington, D.C. currently have laws that prohibit employers from discriminating against an individual based on their sexual orientation and/or gender identity, 28 states allow an employer to fire someone for identifying as lesbian, bisexual, or gay, and 30 states allow an employer to terminate a transgender employee, according to the nonprofit Out & Equal Workplace Advocates.
A July 2017 study from the University of Surrey in the United Kingdom found individuals who are perceived to have a gay or lesbian "voice," meaning a male's voice sounds more feminine and a female's voice sounds huskier, are less likely to be selected for a job or promotion. Additionally, job candidates who "sound" like they may identify as a member of the LGBTQ community typically receive a lower salary than their straight peers.
"We're the only marginalized community in this country still fighting at a policy level to be included with everyone else," said David Auten, half of The Debt Free Guys, during a recent Experian Twitter chat. The LGBTQ community is fighting to pass laws in every state that would protect LGBTQ persons when it comes to employment, housing, and other social services.
Financial Challenges Facing the LGBTQ Community
Discrimination is just one of several reasons why members of the LGBTQ community may experience a less than desirable financial situation. Auten, along with his business and life partner, John Schneider, and Experian's Social Media Community Manager Kerrie Roberts, recently shed some light on why those in the LGBTQ community frequently spend beyond their means during a recent Experian Twitter chat.
Many LGBTQ members are trying to make up for the lost time when they were still in the closet and not living as their true authentic self, Roberts said. Schneider added there's also a fear in the gay community that an individual may be ostracized if they don't travel, buy the right car or wear the right jeans.
"Everyone knows the stereotype of 'keeping up with the Joneses,'" adds David Rae, a Los Angeles-based financial planner with a practice focused on the LGBTQ community. "Well, there are gay Joneses' too. [For some] having the latest iPhone or iWatch or car or whatever can begin to feel like a necessity."
The Debt Free Guys agree.
"John and I had been together for a year-and-a-half when we had this realization we were spending recklessly," Auten said while describing how the couple found themselves with $51,000 in credit card debt. "So much of our spending was on things to make ourselves feel better and we felt we had to impress our community and wanted to stay in their good graces" by traveling, purchasing new clothes, dining out and regularly attending happy hours.
Societal pressures in the LGBTQ community can also lead to a lot of overspending.
When Roberts lived in West Hollywood, a trendy Los Angeles neighborhood with a large LGBTQ population, he racked up a lot of credit card debt. "I had a fake persona in which I presented that I was doing well, but in reality, I had bills up to the ceiling from trying to live this fabulous life," he said.
Gay men are not the only ones feeling the pressure. Lesbians reported feeling pressure to lead a very philanthropic life taking care of animals, shopping exclusively at organic stores and eating a specific diet.
Talk Wealth To Me Episode #034: Financial Challenges for the LGBTQ Community
Auten's advice? Remember that fabulous is self-defined and the colors of the pride flag are all about inclusion and unity as a community.
"We don't want financial barriers to be the reason we separate as a community," he said. Auten recommends individuals determine what makes them happy long-term and use those things to determine your financial goals.
Planning for the Future
In a recent study, Mass Mutual found upwards of 60 percent of the LGBTQ community worry about money on a weekly basis. Auten says he can't help but wonder how that financial stress affects the LGBTQ community mentally, in terms of their relationships and their self-worth.
One particular area of concern for the LGBTQ is related to their retirement savings. Not only do LGBTQ members typically earn less than their straight peers in their career, but not all assisted living or retirement facilities allow LGBTQ persons on their campus, forcing many to go back into the closet.
By 2030 it's predicted there will be roughly 7 million people identifying as LGBTQ who are over the age of 50.
The LGBTQ community "definitely faces some challenges in retirement," Rae says. "Many don't have children who can help care for them as they get older. Some are also disconnected from their families and cannot count on support from siblings or other relatives."
Another challenge for LGBTQ members when it comes to retirement is a lack of savings. Because of the AIDS epidemic, many gay men didn't expect to live past the age of 40, and spent their money accordingly, Schneider said.
LGBTQ Financial Tips for Success
While the financial industry has begun to recognize the unique challenges members of the LGBTQ community face, there's still a lot of room for improvement. In the interim, the Twitter chat panel of experts recommends the following:
1. Estate Planning
Find someone who specializes in helping LGBTQ members and be honest about your sexuality and/or gender identity so that you can ensure that when you die, your finances are allocated how you want them to. "Be as out about your finances as you are about your sexuality and it will serve you well," Schneider said.
2. Become Money Conscious
Create a monthly budget and stick to it. No one ever gets rich spending more than they make. Yet we spend unconsciously frequently. "If you knew you were spending $4,500 a year at Starbucks, you'd probably be more motivated to make a change," Auten said.
3. Talk to HR
Don't be afraid to speak with your Human Resources rep at your office if you believe you are being discriminated against. "Ever since I came out and started working, I pledged to myself that I wouldn't let [my sexuality] be a reason why I can be held back," Auten said.
4. Talk to your Partner about Money
The Debt Free Guys have some advice on how to start that conversation.
5. Make Small Changes to Form New, Fiscally-Responsible Habits
For example, if you have a partner or friend that also wants to improve their finances, consider acting as each other's accountability partner. Other ideas: Challenge yourself to pay for dinner in cash or consider keeping a journal to document how you are feeling when you spend money.
6. Check your 401(k) Annually if not Quarterly
For many LGBTQ members, their largest source of retirement money comes from employer-sponsored plans or Social Security.
7. Save More than your Straight Peers
Due to discrimination in the workplace, it typically takes LGBTQ members longer to find a job than their straight peers. If you lose your job, you'll need more in your emergency savings to get by. Additionally, when it comes to retirement, only a handful of communities accept LGBTQ persons. If you don't want to end up back in the closet, make sure you have enough saved that you can support yourself in the future.