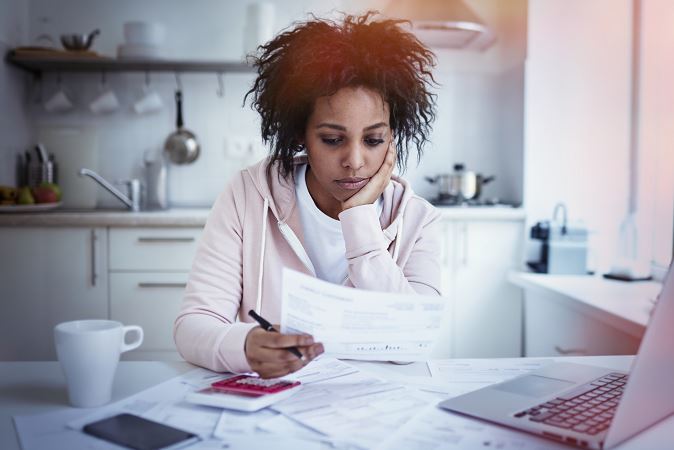 Total student loan debt in the U.S. recently reached a record new high: $1.52 trillion.
While thankfully no one has trillions of dollars of student loan debt to repay, there are more than 44 million Americans who have an average student debt load of $37,172 each.
With the cost of higher-education increasingly straining financial resources from persons of all ages, demographics, and backgrounds, you may be wondering what are some ways to obtain financial relief, at least temporarily, so you can refuel your bank account?
One option is student loan deferment.
Should I Defer Student Loans (How to Defer Student Loan Debt)
What is a student loan deferment?
Before we get into the weeds, let's first start with the basics like what it means to get a deferment for your student loan?
According to the U.S. Department of Education's Financial Aid group, a deferment is:
A temporary postponement of payment on a loan that is allowed under certain conditions and during which interest generally does not accrue on Direct Subsidized Loans, the subsidized portion of Direct Consolidation Loans, Subsidized Federal Stafford Loans, the subsidized portion of FFEL Consolidation Loans, and Federal Perkins Loans. All other federal student loans that are deferred will continue to accrue interest. Any unpaid interest that accrued during the deferment period may be added to the principal balance (capitalized) of the loan(s)."
In other words, a deferment allows an individual to temporarily stop making payments or reduces the payment amount on federal student loans. The purpose is to give some financial breathing room to those who need some temporary reprieve from paying off their student loans.
Most federal student loans offer a deferment period from six months up to three years. However, it's important to note that oftentimes student loans in deferment continue to accrue interest.
Who's eligible for a student loan deferment?
If you are struggling to repay student loans due to a temporary circumstance such as you are unemployed, experiencing economic hardship, you're on active duty military service or are enrolled at least half-time at an accredited college, university, internship or residency program, a deferment can give you temporary breathing room before you must resume making payments.
For the complete eligibility requirements, check out the U.S. Education Department's Federal Aid website. Also, check out this student loan deferment calculator to see how much interest you might accrue if you defer your student loans.
Requesting a deferment:
Deferments are not automatically applied to your loan, even if you are on active duty or enroll in a graduate program.
To request a deferment, you must complete a specific deferment request to your situation:
Once you complete the appropriate form for your situation and documentation showing you meet the eligibility requirements to your loan servicer for their review.
For those with a federal student loan, log in to your My Federal Student Aid account to find the name of your servicer. If you have a private loan, contact the company that financed your loan.
Completing a deferment form does not mean your deferment will be approved. This means an individual MUST continue to make payments on his or her student loan until you are notified your deferment was granted.
Failure to make payments, particularly if your deferment is not approved, could render your loan delinquent.
Failure to make payment in more than 270 days means your student loans will default and you will lose eligibility to receive federal student aid in the future, among other serious legal consequences.
Deferment is not for everyone
As we mentioned previously, deferment is a temporary reprieve from making your monthly student loan repayments, but in many circumstances, the interest continues to accrue while your loan is deferred. Meaning that while deferring repayment can provide an individual with some financial relief, it is not a long-term solution for those struggling financially.
In fact, deferring student loan repayments could increase the total cost of a student loan by 10 to 20 percent of the original loan, according to Edvisors, a private loan comparison platform. "If the borrower's financial situation has not improved, the borrower may be less capable of repaying his or her student loans after the forbearance or deferment than before," Edvisor warns. "An extended period of nonpayment can cause the loan balance to grow much, much bigger."
For example, say the principal balance on your 10-year PLUS loan is $20,000 with a 4.8 percent interest rate. Applying for a six-month deferment will save you a significant amount in payments in the short-term. But if you look closely at the math, you will see that you will have incurred $473.42 worth of interest and the amount owed on your loan is now $20,473.42!
If you are struggling to repay your student loans and are not sure when you will be able to resume your monthly payments, contact your loan servicer. He or she may recommend your situation is a better fit for a different repayment option, which we delve deeper into here – especially if you're struggling to pay even the monthly interest.
Why does this matter?
When you graduate college or drop below half-time status, you generally have a six-month grace period before you must begin to make payments on your student loans.
If you do not select a specific repayment plan, you'll automatically be placed on the Standard Repayment Plan, which divides your total debts into 120 equal payments over 10 years.
To determine whether a deferment is right for your particular financial situation, please speak with your loan servicer or a certified financial planner.
Have you or are you considering deferring your student loans? Share your story, thoughts, and questions in the comments below!