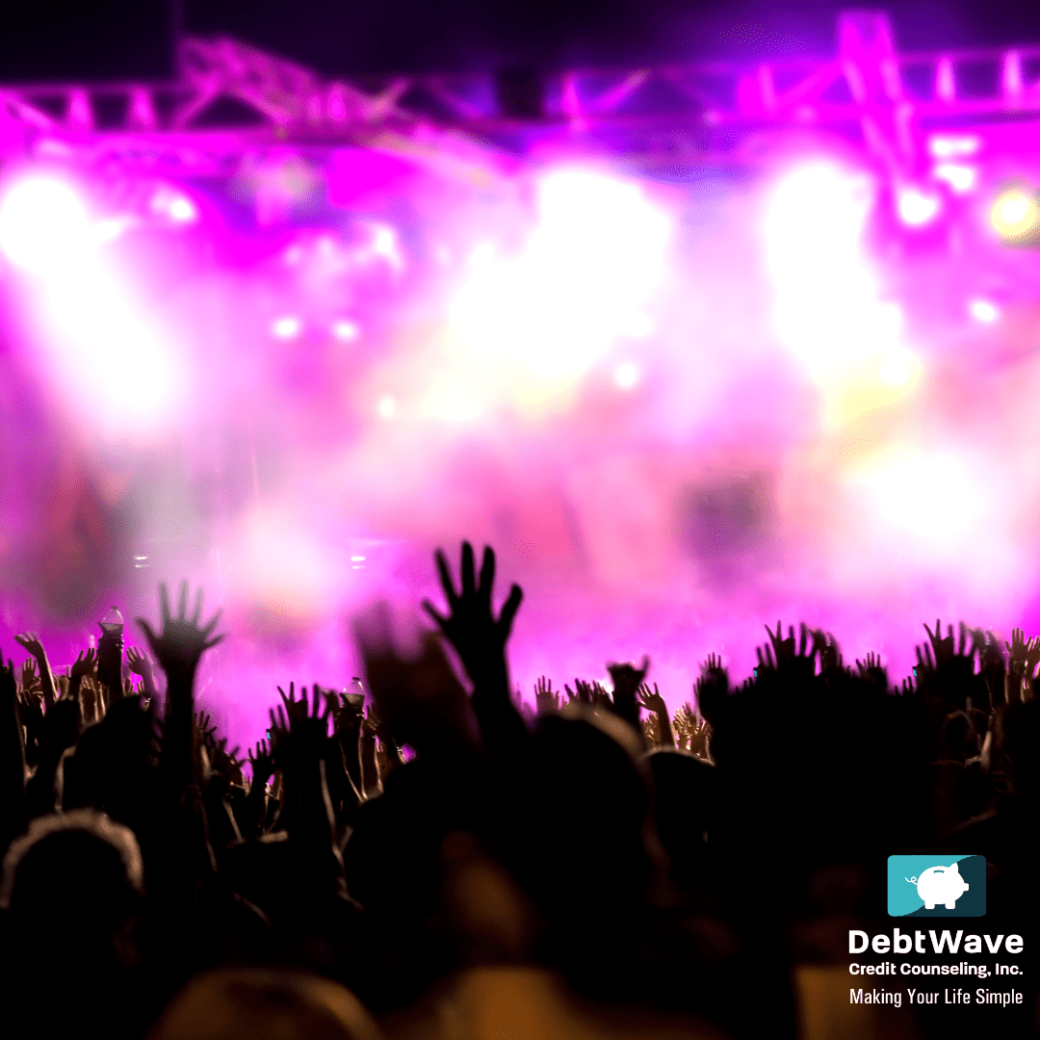 Summer is often a busy season for music festivals and concerts of all kinds. But if you've found yourself looking at snagging a ticket or two to see your favorite band lately, you likely encountered sticker shock at the dramatic rise in the cost of attending a live music performance. 
You may have even found yourself asking: When did concert tickets start to cost as much if not more than a vacation?!
Although the average concert ticket for North America's Top 100 tours in 2022 was $111, that does not include the additional fees and service charges added to the total amount due. Once you add on ticket fees and service charges, it's essentially adding an additional 32 percent cost per ticket to the total owed, according to research from the American Economic Liberties Project, part of an activist group calling itself the Break Up Ticketmaster Coalition.
The $111 average ticket price also doesn't include the impact of dynamic ticket pricing. With dynamic ticket pricing, the price of a single concert ticket can fluctuate up or down based on the demand for said tickets while you're shopping. And when tickets first go on sale, especially for big-name acts, the cost of tickets can surge quite dramatically. 
If the issues concerning dynamic pricing sound familiar, you can thank Taylor Swift and her army of fans known as Swifties. After pre-sale tickets went on sale for Swift's Eras tour in November 2022, fans encountered many issues, including the dramatic impact of dynamic pricing. Some fans even noted that some tickets shot up as high as $90,000 after waiting hours during a presale to buy tickets due to the high demand.
"It's like going to Walmart and putting a TV in your cart for $399, and you go to the register, and they say, 'Sorry, that's now $1,000,'" Roberta Facinelli, a music fan in New Orleans, told the New York Times. 
Even though dynamic pricing can dramatically increase the price of concert tickets, some consumers are willing to pay higher prices. 
Penny Harrison told the BBC she spent nine hours trying to get Swift tickets for her three children. "As I'm sitting in the queue looking, I'm seeing tickets going on resale prices for $10,000 or $20,000," Harrison said. "And if you were lucky enough to get tickets in your cart, they were gone before you had a chance to pay it."
A Buzzfeed reporter attended the opening night of Swift's Eras tour and asked 25 attendees how much they spent to attend the show. The average ticket price at that particular concert was $691.74. Most of the attendees reported buying their tickets via resale; only three fans were able to snag tickets during the original presale. 
Swift fans are not the only ones impacted by dynamic pricing. Dave Clark, the editor of Ticket News, reported finding floor seat tickets days before Bruce Springsteen's Tulsa concert for a couple of hundred dollars plus fees — and near seats that another fan spent more than $1,700 on during the pre-sale. The amount Clark paid to attend Springsteen's show was closer to the average price Springsteen fans paid to attend shows in July 2022, which was around $262.
Fans of Beyoncé reported paying $1,000 apiece for seats off the floor at MetLife Stadium in New Jersey once dynamic pricing went into effect. Tickets for an upcoming Madonna concert at Madison Square Garden were $1,300 for two seats but later surged to $1,000 each thanks to dynamic pricing. And fans of Drake noted that when the artist announced three shows at Barclays Center in Brooklyn, "standard" tickets were originally listed between $69.50 to $329.50, but after the impact of dynamic pricing, those same tickets shot up to $1,182.
Even the cost of music festivals is increasing dramatically.
Festicket, a live music community that bundles fans with festival tickets and travel accommodations, reported last year that fans are spending three times more on event packages than they did three years ago. As a result of the higher cost, more customers have begun securing their trips through payment plans. 
Although it should be noted that not every high concert ticket is the result of dynamic pricing. Bad Bunny, who was Billboard's top touring act of 2022, charged an average of $225 per ticket for his shows. The cheapest ticket was around $150. 
Although some, like Ticketmaster, try to diplomatically explain the rising cost of concert tickets as a reflection of the market and increased demand for live music experiences, others are concerned that the exponential price of live music may alienate younger audiences who may not have as much disposable income, which could hurt musicians bottom line in the long run.
Musicians Are Not Happy About The High Cost of Concerts
The chaos that ensued during the presale for Taylor Swift's Eras tour was not just upsetting to fans; it upset the superstar herself, especially after Ticketmaster announced that it had canceled the general sale for the star's Eras tour, citing unprecedented high demand and bot attacks.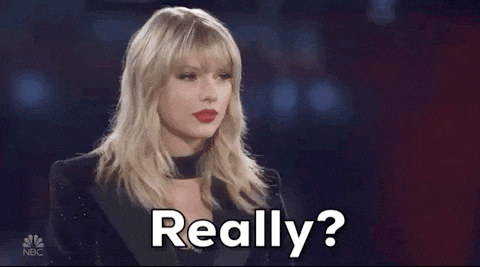 "I'm not going to make excuses for anyone because we asked [Ticketmaster] multiple times if they could handle this kind of demand and we were assured they could. It's truly amazing that 2.4 million people got tickets, but it really pisses me off that a lot of them feel like they went through several bear attacks to get them," Swift said in a statement. 
Swift's ticket promoter, AEG, also expressed disappointment with Ticketmaster's handling of concert ticket sales but noted they had no choice but to continue to work with Ticketmaster because the company has "exclusive deals" with the majority of venues the Eras Tour would be using. 
Although many big-name acts are often required to use Ticketmaster based on the venues they're performing in, that has not stopped them from publicly lamenting Ticketmaster and encouraging the company to do everything in their power to keep live music affordable. 
"WE DON'T WANT TO PRICE ANYBODY OUT OF THE SHOW. ANY MAJOR ARTIST CAN DO THE SAME. BUT WE CAN NOT CONTROL THE FEES THAT ARE ADDED," The Cure's Robert Smith tweeted after learning that the band's $20 tickets had more than doubled in cost in some venues due to dynamic pricing and venue fees. "HOPE EVERYONE THAT WANTS A TICKET GETS ONE."
I AM AS SICKENED AS YOU ALL ARE BY TODAY'S TICKETMASTER 'FEES' DEBACLE. TO BE VERY CLEAR: THE ARTIST HAS NO WAY TO LIMIT THEM. I HAVE BEEN ASKING HOW THEY ARE JUSTIFIED. IF I GET ANYTHING COHERENT BY WAY OF AN ANSWER I WILL LET YOU ALL KNOW. X

— ROBERT SMITH (@RobertSmith) March 16, 2023
While big-name acts largely have their hands tied when it comes to ticket prices, other rising-star musicians are doing their best to get creative and avoid the high cost of dynamic tickets and fees on behalf of their fans by selling tickets in a different way. 
For her upcoming summer tour, indie-pop singer-songwriter Maggie Rogers sold tickets physically, not virtually, in order to circumvent the bots, scammers, and exorbitant fees that have plagued the ticket-buying experience for concertgoers.
"There's a lot of conversation right now about combatting bots and making sure tickets get directly into the hands of fans, and at a reasonable price," Rogers wrote. "Ticketing fees have never been higher and a lot of people, me included, are justifiably frustrated and concerned. I've been thinking about this over the last few months and wanted to provide you with another option. So this time, in an effort to eliminate bots and lower fees – we're going analog," she said. "Come buy a ticket like it's 1965."
Tickets for Rogers' shows ranged from $25 to $125, with an in-person purchase limit of two tickets per fan. While other venues have different price scales, no ticket will be higher than $125, according to Rogers.
Similarly, Country singer-songwriter Zach Bryan is doing his best to keep tickets to shows affordable for consumers, sharing that he is working with the ticket seller AXS and keeping prices at $156 per ticket. Bryan also notes on his tour website that he has a strict "no transfer" policy for tickets to his shows, part of his effort to avoid inflated prices on the resale market. Ticket holders will be able to resell tickets at face value through the official tour marketplace, but tickets purchased on other resale sites won't be honored at concert venues. 
Why Are Concerts Suddenly so Expensive?
Across the board, Americans are paying more for events of all kinds. Global concert magazine Pollstar found that the average concert ticket in 1996, a whopping $28.50, to see the likes of KISS and Garth Brooks would now cost an average of $108, really close to the Top 100 average concert ticket price of $111.
"When you're buying a ticket for a show like Taylor Swift, Bruce Springsteen, Blink-182, all artists that have kind of been in the news lately for some of their ticket prices, you're paying for so much more than just the artists to come perform songs at your city," says Ben Thomas from MarketScale and Pro AV today.
"You're paying for production. You're paying for the staging, the lighting, the pyro, the crew's travel, meals, things like that. But you're also paying for safety, right? You're paying for excellence. You're paying for high production value," Thomas said. "You're paying to make sure that logistically these people are on time and that the artist is where they're supposed to be and they don't miss shows."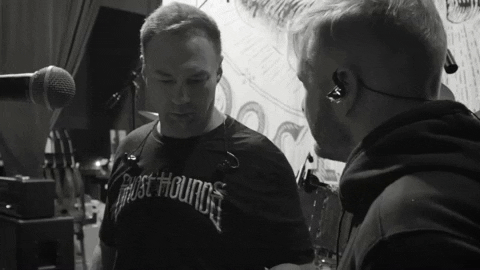 Venue owners agree that fans need to consider that there are many factors that impact the price of a ticket.
"There's a lot of different moving parts," said Maher Hachem who is the co-owner of the Detroit-based musical venue Big Pink. "We have a cleaning crew to make sure the space stays clean throughout the night. We have a full staff which ranges from bars, bar backs, ticketing, coat check and then on top of that you have the entertainer." 
Dr. Andrea Luoma, who runs the entertainment management program at the University of Montana, agrees with Thomas and Hachem that there is a reason behind the increase in concert tickets.
"When you say why have tickets gone up so much? Because they can and because they need to," Luoma said. 
"Artists, like fans, are dealing with the woes of inflation impacting the cost of gas, musical equipment and other items it takes for them to hit the road," Luoma said. "It's at least 30 to 40 percent more expensive today to tour than it was pre-pandemic. And part of that is just because the cost of living everywhere has gone up so much," she said. "The only way the artist is really making money is because they go on tour and then they sell merchandise."
She has a point. According to Billboard, a majority of the price you pay to attend a concert does not go to the artist themselves. Rather, the bulk of the ticket price goes toward marketing, production costs, and renting the venue. 
"Just to break even, a venue has to sell 80 percent of all the tickets," Luoma said.
For some artists, this is easier to do than for others.
"Taylor Swift is gonna pack a venue and because Taylor Swift is very popular with the 'tween' crowd, they have to bring parents. So, it's not just one ticket, it's like multiple tickets for one person to go," Luoma said. 
In addition to inflation, Luoma said pent-up demand for live music is partly to blame for the surge in concert ticket prices.
"When things opened up again and venues opened up again, all of these artists bombarded the venues because what normally could have been spread out over about two and a half years now, all of those players wanted to be out there at the same time," Luoma said. 
Although there has been pushback not just from fans, but by politicians surrounding the cost of live music, there doesn't seem to be any rush to lower the cost of concert tickets anytime soon, leaving some wondering if these triple-digit prices and fees are the new normal when it comes to concerts.
Jed Weitzman, the head of music at Logitix, who uses data from the secondary market to advise artists on how to set prices for their tickets, told the New York Times that the music industry is "in a moment of transition," including the cost of concert tickets.
"The reality of a market economy is that things cost more," Weitzman added. "Artists want to make money and deliver a great product, and I'm all for that. It's not 1975, and tickets aren't $8 anymore."
Luoma agrees.
"The fact that artists are suddenly charging $200 a ticket or $250 a ticket or $300 and up. That's just realistically keeping, you know, keeping level with what else is out there when tickets were $6.25 back in the 1970s," Luoma said. "If people were that upset over the ticket prices, they wouldn't go."
Jadrian Wooten is an associate professor of economics at Virginia Tech. He told NBC News that there are two primary human behavioral factors that convince consumers it's ok to spend hundreds of dollars on concert tickets, even if it is not in their best financial interest.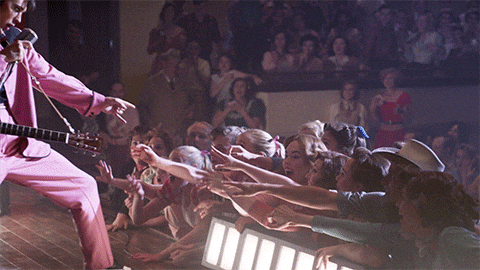 The first factor is "present bias" and is based on the idea that we "heavily discount the future and prioritize things we're doing today." We can thank the stay-at-home orders and cancellation of in-person music concerts for why so many people are willing to pay beyond what they can afford to go see their favorite musical act today. We may consciously or subconsciously feel like this is our one and only opportunity to attend such a show, and financially speaking, our other money goals, like retirement, may feel so far off in the future that we don't factor the economic consequences into our decision.
The second factor is that consumers base the value or the price of a product on experience, known as an "anchoring bias." In other words, after seeing tickets selling for $90,000 to go to one of Taylor Swift's concert, the $10,000 or $20,000 tickets may look like a bargain.
Another impact of anchoring bias is that other big-name concerts may look like a steal after hearing the cost of attending another superstar's live show. For example, after all of the drama with Taylor Swift's concert tickets, Beyoncé fans adjusted their expectations and budgets accordingly, making tickets for the Renaissance tour less controversial even though they were not any less expensive.
In fact, tickets to see Beyoncé are so expensive that many fans started sharing online that they discovered it was cheaper to fly to Europe to see the superstar perform than buy tickets in their hometown. 
Mercedes Arielle, a content creator, shared with NBC News that in 2018, she saw Beyoncé and Jay-Z at the On the Run II Tour in Paris, France, securing floor seats for $92 apiece. In her hometown, Dallas, Texas, the going rate for the same tickets was $900 higher.
So when it came time to find tickets for Beyoncé's upcoming Renaissance World Tour, Arielle says she immediately started looking at tickets in Europe. Even with the cost of her international flight, her hotel stay, and a VIP Beyoncé ticket in Stockholm for $366, Sweden, Arielle says she's paying less than what her friends paid to see the same show in Dallas. 
"Beyoncé is gonna sweat on me," she said. "That's how close I am."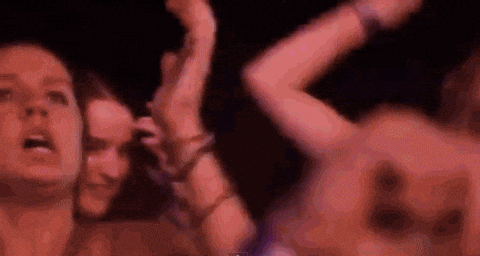 While Arielle's trip to Europe is less expensive than some paid to see Beyoncé perform in their hometown, it should be noted that Arielle's hotel is "essentially free" thanks to reward points and miles. 
"It's really important to me to make people aware that living within your means does not mean that your lifestyle cannot be fabulous or that it can't have these glowing moments that will be forever memories," she said. "To me, the savings are priceless."
Although Arielle's savings sound like a one-off fluke, it's not. 
Kylyn Schnelle lives in Louisville, Kentucky. She shared with NBC News that when she looked at floor tickets for Beyoncé's Renaissance World Tour stop in Louisville, she found some seats that were being resold for over $800. Due to the steep price tag, she decided to take a look at floor tickets in London to see whether she could find a better deal.
"When I looked in London, it was about $200, and the flight was, like, $660," she said. "I was like this is genuinely the same cost."
Because Schnelle's best friend lives in London, she said, it took "very little to convince" her to book the tickets and go to London for the show.
"If you're going to spend $800, why would you not milk it as much as possible?" she said, adding that she has the privilege to travel abroad for concerts because she is young and single and has a job that gives her paid time off. 
Wooten said that U.S. fans traveling to international shows for the same or cheaper tickets is a "really creative way" to get two experiences for the price of one. "You're getting both a concert experience and a trip that you maybe wanted to take anyway."
While some fans are scoring discount VIP tickets on international legs of concert tours, other American fans are reporting that the European ticket-buying strategy backfired on them and their budget.
Jamaya Powell bought Beyoncé tickets for more than face value in Germany before she looked into flight prices, which she later realized she could not afford. She ended up having to resell the tickets for less than she paid for them.
"It's hard not to be impulsive when, you know, you want to go to a concert that is very highly anticipated and that people are really interested in going to," Powell said. "I would just say make smarter decisions than I did."
So what are your options when you're unable to fly to Europe but you really want to see your favorite musical group perform live in concert?
5 Tips to Find Affordable Concert Tickets
1. Sign Up for Presales
The presale ticket period is when certain event tickets go on sale in advance of general public sales to a specified group of fans, usually as a reward for their membership or customer loyalty. Buying tickets during a presale doesn't guarantee you the best or most affordable seats, but because there are fewer people competing for tickets, you have a better chance of finding a more affordable ticket.
2. Credit Card Rewards
If you're an avid fan of live musical performances, it may make sense to use a credit card with entertainment rewards such as access to presale tickets and exclusive events. Of course, these types of credit cards may have a higher interest rate than other types of credit cards, so make sure you pay off your balance every month in order to avoid expensive credit card debt. 
3. Buy Tickets In-Person
By physically visiting the box office, you'll be able to avoid online fees that can dramatically increase the cost of the tickets. Although this can be tricky if you don't have a flexible work schedule, as in-person ticket sales often require standing in line for hours.
4. Check Out Local, Lesser Known Acts
If you're not ready to spend hundreds of dollars on concert tickets to see big-name acts, consider visiting local music venues and checking out local, lesser-known acts at a more digestible, affordable price.
"It's nice to see the Red Hot Chili Peppers, but they started at a local club in LA," said Toby Murray, who co-owns the Big Pink in Detroit with Hachem.
5. Be Patient
If you're looking to score affordable seats, it may pay off to be patient, perhaps even waiting until the day of the show to snag your tickets. 
Even if you are able to access a presale for a big, highly promoted arena show like Taylor Swift or Beyoncé, it's important to set a budget ahead of time. If there are tickets you can afford, great, New York Times columnist Ann Carrns wrote. "If not, log off and bide your time." 
"Decent seats may well be available at better prices when the concert date nears. (Demand is usually highest when tickets first go on sale.) If you register, you'll generally be notified if more tickets go on sale. Or you can simply set a calendar reminder to check availability as the date approaches," Carrns said.
How much have you paid to attend a live music concert or festival lately? Have you found any ways to score concert tickets to big-name acts at bargain prices? Share your stories and tips with us in the comments below!