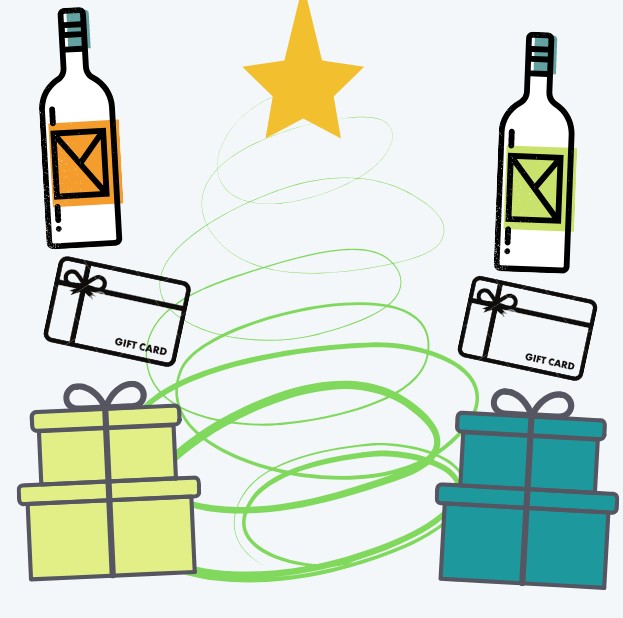 With a pretty tight budget and a fairly large family, I've always started gift shopping early before the holiday shopping season so I can give thoughtful, creative, and, most importantly, affordable presents to friends and family.
Holiday sales haven't started, and Christmas decorations aren't even up at the shopping malls yet.
But think about it: Holiday sales like Black Friday or Cyber Monday don't live up to the hype unless you're investing in expensive electronics, and, in the end, you're often pressured to buy things you don't really want or stuck spending a fortune on last-minute holiday gifts.
It's all too easy to drive yourself into debt during the holiday season.
Even if you don't celebrate Christmas or exchange gifts, all those holiday dinner parties, a trip to Grandma's house, and get-togethers with friends are going to add up.
To stay out of debt this holiday season, you just have to plan ahead to find the easiest and simplest steps to spend less and save more.
So whether you have a family of 10 to buy presents for or anticipate just picking up a few bottles of wine for making your holiday party rounds this season, consider my top 3 easy ways to save by starting your holiday shopping today.
3 Ways to Save by Starting Your Holiday Shopping Today
1. Handmade Gifts
There are endless options when it comes to handmade gifts, and if you're low on inspiration, visit Pinterest or Etsy to get some ideas flowing.
The key to handmade gifts is planning ahead and buying early because you need to stock up on supplies and have the time to actually make your gifts.
Some easy, but favorite ideas include:
homemade cookies or hot chocolate mix packaged in a mason jar wrapped with a ribbon
easy-knit scarves
satchels of mulled wine mix
Plan to give everyone the same or similar item, and at the end of the day, you'll be spending less per gift than you thought was possible.
For example, thanks to YouTube and Pinterest, I'm making handmade soy wax candles in a variety of scents as holiday gifts this year. I repurposed old (and free!) wine and beer glass bottles by scoring and cutting them into cups and using them as the candle vessel.
An investment of $100 in supplies produces about 20 candles. So that's just $5 per candle that I can gift at holiday parties or as more personal gifts to friends and family.
2. Buy Your Wine In Bulk
Buying in bulk almost always saves you money, and when it comes to wine during the holiday season, it can save you more than you might think. Many wine stores offer great deals on multiple wine bottle purchases. Costco is the largest retailer of wine in the U.S., so most of the time, they offer the most competitive prices on popular wine labels. If you're not sure which wines are the best bang for your buck, check out this blog.
You should buy wine in bulk early before the holiday rush because it's that one-holiday gift that everyone picks up at last-minute at the local liquor store at a marked up price. Unnecessary holiday expenses come from poor planning, so make your life a little easier by picking up a few bottles of wine now. If you know you're going to attend multiple dinner parties in November and December, buy your wine in bulk now. When you get that last-minute dinner party invite, you'll have your holiday gift ready to go.
3. Discounted Gift Cards
Buying discounted gift cards is an easy way to save on gifts at any time of the year, but you have to plan ahead and buy early.
Websites like Raise, CardCash, and GiftCardGranny can often save you up to 30 percent on gift cards to popular retailers. These websites allow individuals to sell their gift cards or gift certificates at deeply discounted prices. It's essentially a marketplace for gift cards.
Processing can take up to a week, however. And since these websites offer a variety of bargain discounts on gift cards, once a deal is gone, it's usually gone for good.
You'll need to shop early since as the holidays draw closer, competition becomes stiffer.
When you purchase the gift card or gift certificate, they are sometimes immediately emailed to you to print out, or some will be mailed to you via USPS.
Though the typical savings on gift cards range from 8 percent to 15 percent, multiple purchases can add up to a pretty large dollar amount.
Budgeting for the Holidays isn't easy and help is just a phone call away. Contact us if you would like to review your Holiday budget or current finances with one of our certified credit counselors.