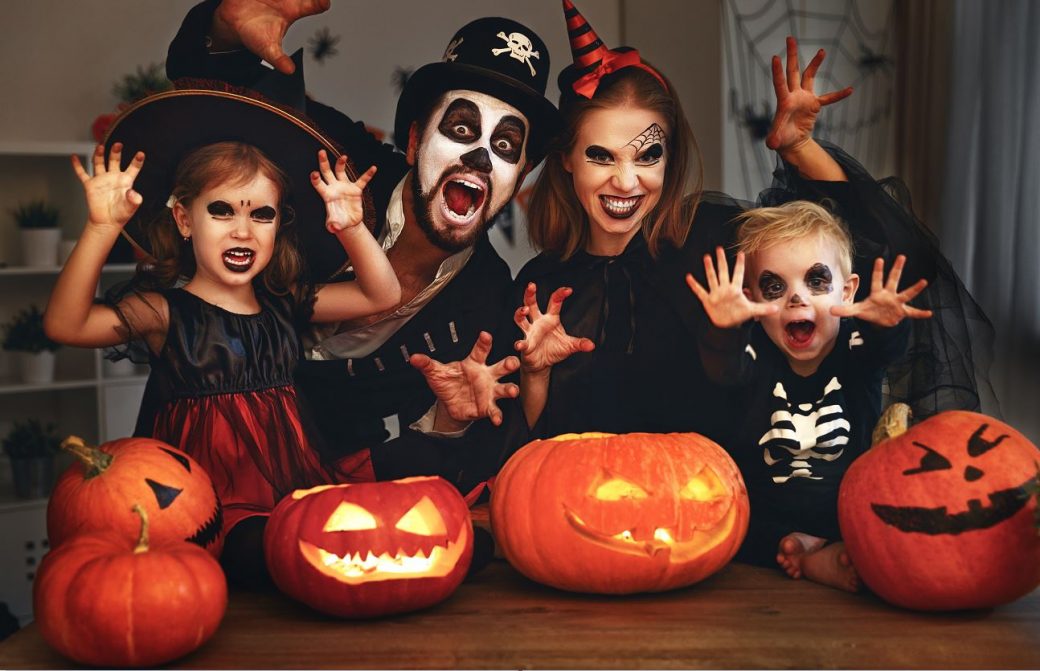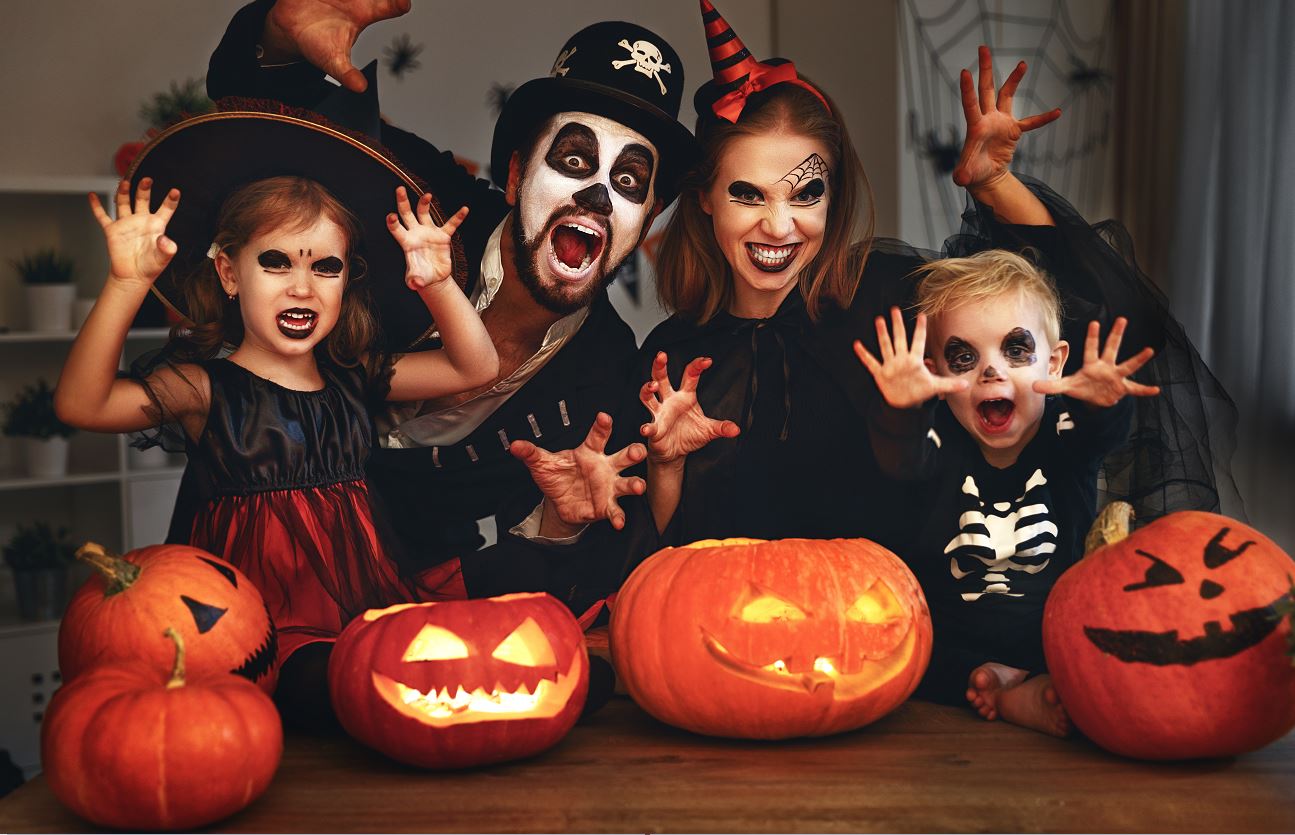 Halloween is quickly approaching and more than 65 percent of Americans plan to participate in Halloween-related activities this year, spending an all-time high of $10.14 billion on Halloween-related items, up from $8.05 billion in 2020, according to the National Retail Federation.
Among those celebrating Halloween, many said they plan to participate in largely at-home activities such as handing out candy (66 percent), decorating their home or yard (52 percent), dressing in costumes (46 percent), carving a pumpkin (44 percent) and hosting or attending a party (25 percent).
Dressing up in costumes is one at-home activity a majority of Americans plan to participate in, with nearly 70 percent of adults reporting they already know what their Halloween costume will be this year. So far, the top Halloween costumes for 2021 according to the NRF survey include:
Top Costumes for Children:
Spiderman (1.8 million)

Princess (1.6 million)

Batman (1.2 million)

Favorite Superhero (1.2+ million)
Top Costumes for Adults:
Witch (4.6 million)

Vampire (1.6 million)

Ghost (1.4 million)

Cat (1.1 million)

Pirate (1.1 million)
Top Pet Costumes:
Pumpkin Costume (10 percent)

Hot Dog (5 percent)

Superhero or Cat (4 percent)

Bumblebee (3 percent)
With more Americans celebrating Halloween this year, average spending is also up. On average consumers plan to spend $102.74 on costumes, candy, decorations, and greeting cards — $10 more than they planned to spend last year.
Households with children are estimated to spend more than twice the amount compared to households without children ($149.69 compared with $73.57) on Halloween items.
"Americans plan to spend more than ever to make this Halloween a memorable one," NRF President and CEO Matthew Shay said. "Retailers have implemented a number of measures, such as bringing in Halloween products earlier than normal, to ensure their shelves are stocked with seasonal candy, décor, and other items ahead of this important holiday."
"Americans plan to spend more than ever to make this Halloween a memorable one."
Not only are American consumers expected to spend more on Halloween this year, but the NRF found that 45 percent of consumers actually started shopping for Halloween in August and September. Another 39 percent of consumers reported they expect to finish all Halloween-related shopping within the first two weeks of October.
"This year, in particular, we see an emphasis on Halloween spending from families," Prosper Insights Executive Vice President of Strategy Phil Rist said. "Not only are those with children intending to spend more on Halloween-related items like costumes, but they are also getting a kick start on their shopping, with more than half planning to start their shopping in September or earlier."
For more information on how to save money when it comes to decorating your house, costumes, candy, and more check out our tips below on Halloween savings!
Halloween Savings (Save Big with a Halloween Budget)
Something very spooky is about to happen to your wallet. October 31, Halloween, is the kick-off of the holiday shopping season. Did you know that Halloween is the second-largest consumer holiday in the U.S?
If you're not careful, your hard-earned dollars or carefully crafted budget may be cast under a witch's spell and you could find yourself deeper in debt.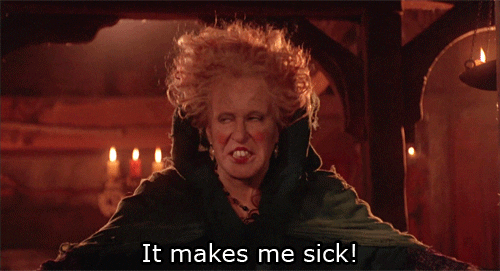 Part of the reason why it's hard for so many of us to stay on budget is that we feel left out. But what if you could still have fun, celebrate Halloween with décor, candy, and costumes, but not fall in debt? Would you take advantage of those savings opportunities?
Avoid Halloween Pop-Up Shops
Pop-up shops and Halloween-themed stores are fun and convenient, but they also tend to be really pricey. Instead of purchasing décor, costumes, or accessories here, check out offerings at discounted retailers like T.J. Maxx, Nordstrom Rack, or Party City. Not only do these stores offer huge savings, but shoppers can also find one-of-a-kind items.
Thrift stores, like Goodwill, The Salvation Army, or your local vintage shops, also have reduced merchandise that can be perfect for Halloween! Sometimes shoppers can even score near-new costumes.
"People don't usually re-wear costumes," said Andrea Woroch, a money-saving expert. "Since they were only worn one time, they're usually in good condition."
DIY Decorations
Why spend a fortune to make your home look like the only thing living there are ghosts, spiders, and cobwebs when you spend thousands of dollars the remainder of the year trying to rid your home of ghosts, spiders, and cobwebs?
Sites like Pinterest make it easier now more than ever to create your own decorations. With step-by-step guides for a variety of Halloween decorations, in varying degrees of horror, you'll be able to create the perfect ambiance for this Halloween.
For example, did you recently order something from Amazon? Turn your cardboard shipping boxes into tombstone markers by cutting them out in the shape of a gravestone and painting them gray or black. Another simple suggestion is to put candles or tea lights in hollowed-out jack-o-lanterns to create a spooky ambiance lighting effect.
Reuse decorative items from previous years such as a spooky wreath for your door or reusable pumpkins.
Tip: Invest in quality décor items if you'll continue to use them year after year and you have a place to store your decorations.
Costume Swap
Most of us wear our Halloween costume once per year – maybe twice if we have multiple Halloween parties to attend or if we end up taking the kids trick-or-treating. But with the average male spending $96 annually on a Halloween costume and the average female spending $77 on a costume, that's a lot of money to wear a costume for just a few hours.
Instead of purchasing a new costume from a pop-up store, consider purchasing a lightly used costume from a re-sale shop like freecycle.org, eBay, Poshmark, or your local thrift store.
Another option is to organize a costume swap with a group of your closest friends and family members. Generally, costume swap parties require each attendee to bring one or two costumes, and then after some browsing and negotiating, everyone leaves with a new item to wear – without paying a dime!
It helps if each of the participants wears a similar size and has a similar taste, but you can adjust the rules as you see appropriate.
Take Advantage of Candy Coupons
Halloween is the sweetest holiday of them all – literally. More than 90 million pounds of chocolate are sold annually during the week of Halloween alone. Retailers and candy confectioners are happy to sweeten the deal by sending out coupons in the weekly newspaper ads or in-store grocery fliers.
Make sure to check the price of the candy per ounce before you buy it. The smaller bag may be a better deal. If the bigger bag is a better deal, don't worry about having candy leftover. Save it for later!
Dark and milk chocolate can last up to two years if stored in a dry, odor-free spot. Hard candy can last up to one year, and candy corn can last nine months.
Limit Chocolate Candy
Chocolate candy tends to be more expensive than sugar-based candies. So if you're looking to buy a treat for the trick-or-treaters on your block, you'll likely get more bang for your buck buying non-chocolate candies. If you want to offer chocolate but can't afford too much of the good stuff, consider buying a limited amount to distribute to neighborhood kids and/or those with the best costumes.
Tip: Most Halloween candy will be deeply discounted starting Halloween morning. Try to wait to purchase candy until the morning of if you are concerned not just about the health of your bank account, but your waistline.
Take Advantage of After-Halloween sales
After Halloween, all of the décor, costumes, and candy goes on sale. Dramatically. Sales usually start around 50 percent off and the discounts increasingly steepen as retailers' desire to purge the Halloween inventory increases.
If you had your eye on spider silverware or a ceramic witch's cauldron after Halloween is the time to stock up! Make sure to also check out thrift stores, dollar stores, and yard sales for deep discounts on Halloween décor.
Make Your Own Halloween Cards
Believe it or not, Halloween is one of the most popular times of the year for the greeting card industry.
If you'd like to send a little "boo" surprise to a loved one, consider making your own Halloween cards this year! Dollar stores tend to have low-cost arts and craft supplies.
If you don't want to make your own cards, check out the 99 cent selection at the dollar store or even Target!
What are your favorite budget-saving tips for Halloween? Share with us in the comments below!