Higher interest rates, inflated prices on essentials like food, gas, and childcare, bank failures, and record levels of credit card debt may be eating into Americans' ability to save money, but it's not enough to prevent a majority of Americans from making travel plans this summer. 
According to a study by Accrue Savings, one in five consumers has gone into debt for travel, with 81 percent incurring more than $500 worth of debt.
Whether Americans plan to go into debt this summer in order to travel is not yet known, but a recent survey from the American Society of Travel Advisors found that nearly half of Americans ranked a summer vacation as their No. 1 priority when it comes to discretionary spending. 
While domestic travel bookings are down 66 percent in 2023 compared to 2022, overall bookings are up by 29 percent this year, reflecting many American travelers' desire to travel abroad while they can. 
"They're shifting away from the domestic travel trend we saw emerge over the last few years," says Matt Berna, Intrepid Travel's president for the Americas.
Travel Revenge Trend Continues
The summer of 2023 will be the busiest for international travel since 2019, and maybe ever, with 85 percent of Americans reporting they plan to travel at least once this summer, according to the "Summer Travel Survey & Trends 2023" report by The Vacationer. That's a 5 percentage point increase from the summer of 2022, when 80 percent of Americans reported they planned at least one summer vacation.
Of those planning to travel in the summer of 2023, nearly half (42 percent) are planning to travel more this summer compared to last summer.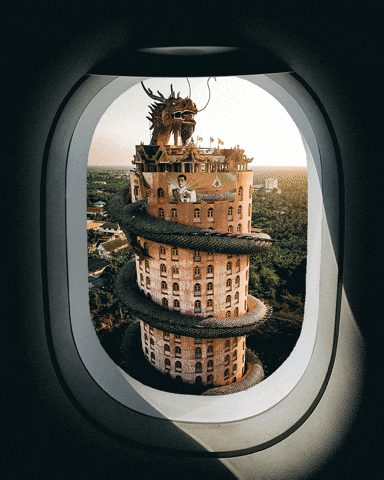 "Travel is experiencing an unquestionable resurgence," says Laurel Greatrix, a spokesperson for Viator. The company's research, released last month, predicts travel will finally return to pre-pandemic levels and that Americans are looking for an adventure. 
American adults over 60 years old are the least likely to have intentions of traveling this summer (Only 74 percent of people over the age of 60 intend to travel). That said, 90 percent of American adults aged 30 to 44 intend to travel this summer. Similar rates of those aged 45 to 60 (88 percent) and 18 to 29 (87 percent) intend to travel this summer.
Younger generations are most likely to fly on a plane—a percentage that shrinks with age. Sixty-three percent of Americans in the 18 to 29 age bracket intend to fly on a plane this summer; 61 percent in the 30 to 44 age bracket; 54 percent from 45 to 60; and only 38 percent of adults over 60 intend to travel on a plane this summer.
Nearly four in five travelers plan to take a road trip this summer. Seventeen percent of those planning a road trip will travel within 100 miles of their home, 23 percent within 250 miles, and 20 percent within 500 miles, before dipping off a bit among those who will travel within 1,000 miles (11 percent) and more than 1,000 miles (7 percent).
"The pandemic has shown us that nothing is guaranteed and that time is precious — so now is the time to get out there and explore," says Terra Baykal, a senior marketing manager for World Nomads.
International Travel Demand Heats Up
Baykal seems to be on to something, as a survey from TripIt found that despite financial fears, half of U.S. travelers have plans to travel abroad by August 2023. 
"I think all that pent-up demand has people yearning for something a little more emotionally and educationally nutritious than the traditional week at the beach or a mountain cabin," says Lauralee Dobbins, a travel advisor from Pennsauken, NJ. "Not that there's a darned thing wrong with a week at the beach."
"Many travelers are looking to check their dream destinations off their bucket lists now, rather than putting it off for a future date," said OvationNetwork advisor Andrew Williams. "We're seeing increased interest in the Maldives, South Africa, Indonesia, the Philippines, Australia, and New Zealand."
In total, Americans are on track to spend a record $200 billion on summer travel, according to Allianz Partners. 
The most popular international destinations? Europe, with 52 percent of Americans reporting they're headed to London, England, Paris, France, Rome, Italy, Dublin, Ireland, and Amsterdam, Netherlands.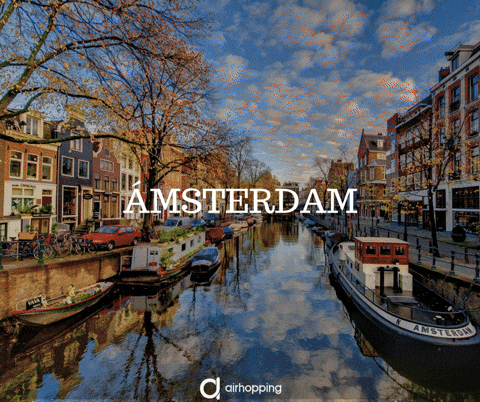 Asia and South America are the second most popular international travel destinations, particularly Japan and Vietnam, with 19 percent of Americans headed there this summer, followed by Africa, with 15 percent of American travelers headed to African nations, including Morocco and Egypt. 
The demand for travel to international destinations between Memorial Day and Labor Day is up double-digits compared to summer 2022, according to the Airlines Reporting Corporation, here's how demand has increased for these European hotspots:
Rome, Italy – up 82 percent year on year

London, UK – up 63 percent year on year

Paris, France – up 66 percent year on year

Athens, Greece – up 52 percent year on year

Barcelona, Spain – up 86 percent year on year

Istanbul, Turkey – up 183 percent year on year

Dublin, Ireland – up 10 percent year on year

Amsterdam, Netherlands – up 130 percent year on year

Madrid, Spain – up 70 percent year on year

Keflavik, Iceland – up 74 percent year on year
With the high demand for international travel, one may wonder if airlines are offering too-good-to-be-true airfares, but that's not necessarily the case.
Flights to Europe are averaging $1,141 round-trip in summer 2023, 34 percent more than they cost last year. Asia and Oceania flights are even more expensive, at $1,784 and $1,717, respectively, according to Hopper, a travel app that tracks airfares and other data.
Stan Sandberg, the co-founder of travel insurance site TravelInsurance.com, says that the average spend on a trip to Africa this summer is $18,100, about 20 percent higher than last summer. For Australia and New Zealand, travelers will spend just under $11,000 per trip, and for Japan, it's just over $8,000 per trip.
Even flights to Canada are pricier than they were last summer. "Far-cations," he adds, "are not for the budget traveler."
Part of the reason for the high airfares? 
Pent-up demand as Americans spend their second summer since the pandemic engaging in "revenge travel." Fares have come down from a year ago, but they're still quite high, according to Hopper.
"Demand is contributing to higher prices as travel continues to surge post-pandemic," Hopper economist Hayley Berg wrote in her first-quarter Consumer Travel Index. "International airfare remains significantly higher than pre-pandemic given low supply of seats, high demand and overall higher costs, including high jet fuel prices," Berg said.
"Sustained strong demand in 2023 continues to put additional pressure on prices, especially to and within regions where travel has only recently reopened like parts of Asia."
What About Domestic Summer Travel?
The only place where we're seeing slightly lower airfares is when it comes to domestic travel. 
When it comes to domestic travel, the most popular summer 2023 destinations include Orlando, New York City, Las Vegas, Los Angeles, Seattle, Miami, Chicago, Boston, and San Francisco.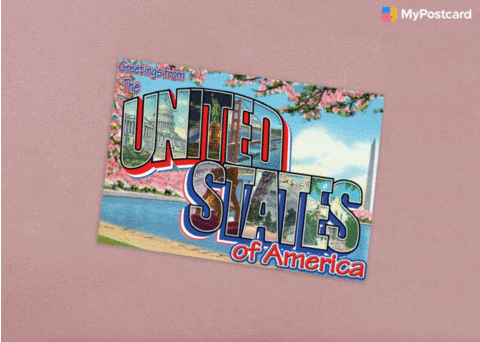 "Airfare for domestic summer trips is currently trending below 2022 levels, but remains higher than pre-pandemic (2019) pricing," Berg said. "We are expecting domestic airfare to peak around $350 on average," Berg said. "That's about 10 percent lower than last year but 10 percent higher than 2019 prices."
Other factors at play? 
Domestically, there are a slew of challenges that are driving up the cost of flights, including a pilot shortage and staffing issues at the Federal Aviation Administration. A shortage of air traffic controllers, particularly in the New York City area, has prompted the FAA to ask all major airlines to cut service in and out of the New York City area by as much as 10 percent this summer due to the personnel shortage.
"If there are – when there are – summer thunderstorms, it will be even worse," said industry consultant Brett Snyder, founder of crankyflier.com.
9 Tips to Save Money on Summer 2023 Travel
1. Set a Budget
The first step in planning a budget-friendly summer vacation is to determine how much you can afford to spend. Take a look at your financial situation and set a realistic budget for your trip. When planning your budget, take into account all the costs you'll incur on your trip, such as accommodation, transportation, activities, meals, and souvenirs. It's important to not just create a budget but stick to it throughout the planning process to ensure you don't exceed your spending limits.
Travel companies, and especially hotels, offered discounts and flexibility after the pandemic, such as offering refunds on nonrefundable rooms and waiving fees. Not anymore, say experts. 
Travel adviser Heather Herbert says more hotels will require prepaid, nonrefundable reservations. "We are already seeing this," she says. 
No one tracks refund rules in the travel industry, but there's plenty of anecdotal evidence that airlines, hotels, and vacation rental hosts are tightening their refund policies to require you to pay upfront and lose everything if you cancel. That might make people think twice before making vacation plans on a whim.
If you're planning an international trip, make sure to verify that your passport is up to date. If it's not, add the cost of renewing your passport into your budget and give yourself plenty of time to get your passport in the mail. If your passport is nearing the expiration date, double-check that it will be accepted at the destination you're traveling to. Some countries don't accept passports that expire in the next three to six months. If you find yourself at the airport with an expired passport, there's not much you can do. 
Due to the increase in international travel, weekly applications for passports are up 30 – 40 percent compared to the previous year, and searches for passports "recently hit an all-time high in the U.S.," according to the search engine Google. This means that passport wait times are longer than normal. As of April 2023, it's estimated it will take 10-13 weeks for routine passport service and seven to nine weeks for expedited service, which is typically how long it takes standard passport processing. 
2. Be Flexible with Travel Dates and Destinations
Being flexible with your travel dates and destination can save you a significant amount of money. 
Kristin McGrath, shopping expert for RetailMeNot suggested experimenting with different travel dates to find a more affordable airfare. "Experiment with different travel dates," she said. "If your travel plans are flexible, check alternative flight dates to see if you can dig up a lower fare. You may be able to trim your ticket price by changing your dates by as little as one day."
Trae Bodge agreed that savings on flights are actually not difficult as people think. She suggested the best time to travel. "Think about traveling midweek if you can because the prices are lower in the middle of the week as compared to weekends. Use tools like Hopper or Google Flights to get a sense of the cheapest day of the week to travel," she recommended. 
She further said that flight tickets are cheaper on Tuesdays and Wednesdays versus other weekdays. "You can save if you have the flexibility to travel on weekdays rather than Saturdays and Sundays."
Bodge added that being flexible with the airport choice is also a smart way to save money. For example, if you're traveling to Washington, DC, consider checking the cost of flights at nearby airports to Reagan International, such as Baltimore International in Maryland or Dulles International in Virginia. 
An alternate option to travel domestically is to consider a road trip instead of flying.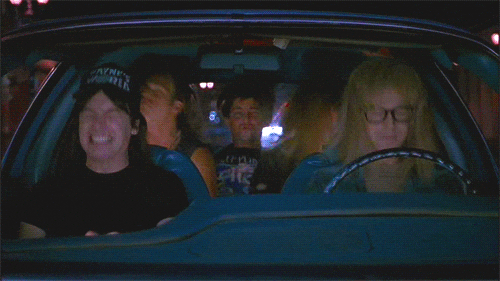 "Don't let Instagram influencers make you think you can't travel on a budget, and don't believe travel isn't worthwhile just because you don't have a lot of money to spend," Samantha Brown, travel expert and host of PBS's Emmy-winning series, Samantha Brown's Places to Love, told Travel + Leisure.
"Road tripping saves on both costs and stress because so much travel anxiety can be attributed to airports and airlines." She continued, "Take more road trips in your own car and explore your own state. Travelers rarely think about their own backyard, but they should."
"Think in terms of opposites: If it's summer and everyone's going to the beach, head to a city and enjoy all their free events, such as outdoor concerts."
Courtney Alev of Credit Karma agrees. "A fun getaway doesn't always involve a flight. Look at destinations that are within driving distance of home and see where you can go close by."
3. Fly Direct, Nonstop Flights 
Although taking a layover on your flight itinerary can save you an average of 20 percent on airfare, if you miss your connecting flight or experience a flight delay, it may cost you more in the end. 
In Summer 2022, many airlines were forced to cut thousands of flights because they didn't have the staff to service them. According to the U.S. Department of Transportation, more than 15,000 flights – 2.5 percent of all scheduled routes – were canceled between June 1 and August 31. And over 132,000 flights (21.6 percent) were delayed by 15 minutes or more during that same period. The result: missed vacations, extra full flights, and sky-high fares.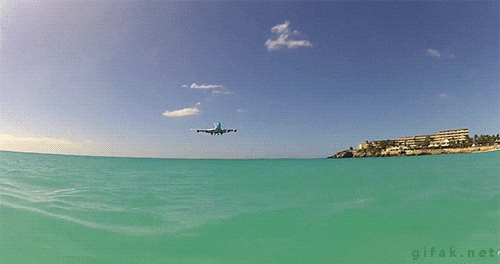 Flying direct "removes a lot of uncertainty," said Snyder.
However, if you're on a tight budget and are willing to chance a delay in getting to your vacation destination, Snyder recommends you build in more time between connecting flights. 
"Airlines are selling itineraries with increasingly minimal connecting times – 35 minutes at Chicago O'Hare, for example," said Snyder. "That doesn't give you much room for error," he said. "That gives you no room for error."
4. Look for Deals and Discounts
Look for package deals that combine flights, accommodations, and car rentals, as they can often save you money. In addition to saving money, you'll know the price of your entire trip at the time of booking, rather than getting a cheap flight only to be surprised by the cost of hotels and car rentals. 
Also, consider booking your flights and accommodations in advance to take advantage of early bird discounts. Historically, airlines and hotels offer deals when demand dips during the summer, but there's no guarantee any discounts are coming this summer.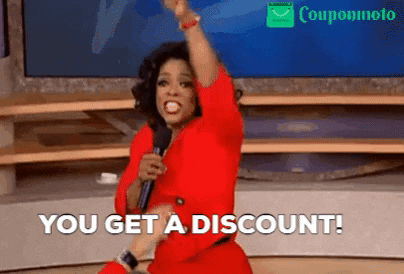 "We aren't seeing any dip in demand," said Hayley Berg, lead economist at Hopper, a travel booking platform. "It seems incredible that the demand could be sustained, but we're not seeing any weakness right now."
"We're not seeing nearly the pricing increases we saw last year," said Jamie Lane, vice president of research at AirDNA, a vacation rental data platform. Demand for Airbnb and Vrbo rentals remains high, he said, but increased supply has tempered price growth. "Average daily rates are up 4 percent year over year for the summer."
Car rental prices have also abated from their absurd heights but are still 43 percent higher than pre-pandemic levels, according to the latest U.S. Bureau of Labor Statistics data. And food away from home (i.e., restaurant meals) has seen some of the steadiest inflation, now costing 23 percent more than before the pandemic.
"What we've seen consistently is that people are booking a lot more last minute," Berg said. "For domestic airfare, that's three to four weeks in advance, where it would have been closer to six to eight weeks in advance before the pandemic."
These short booking windows mean we won't know how high demand for summer travel gets until, well, the summer. It could also mean that prices on transportation and lodging will rise more than usual in the final weeks before departure. Avoiding this last-minute crunch could be the budget-savvy way to plan this year.
"For vacation rentals, book your stay as early as possible. Whether you've been dreaming of a tropical vacation or are planning to head home for a specific holiday or event, book early. Vrbo, Airbnb, and other vacation rental prices tend to be less expensive when booking months or even weeks ahead," says McGrath.
Historically airlines, hotels, and travel agencies offer special promotions and discounts during the summer months when demand starts to dip. 
5. Cut costs on Accommodation
Accommodation is one of the biggest expenses when planning a summer vacation. To save money, consider alternative options such as vacation rentals, hostels, or camping. Look for budget-friendly hotels or guesthouses that offer basic amenities but are more affordable. And consider staying in less touristy areas, as they tend to have cheaper accommodation options.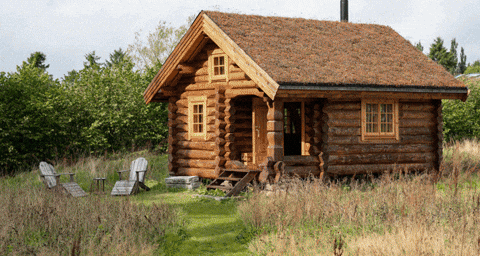 When it comes to domestic travel, vacation rentals have more flexibility and more space as compared to hotels. According to Bodge, a quick visit to a grocery store can save on the cost of going out for meals. She also suggested joining hotel loyalty programs and getting benefits like free WiFi or breakfast.
6. Plan Budget-Friendly Meals and Activities 
Dining out for every meal and engaging in costly activities can quickly add up. To save money, plan your meals and activities wisely. Look for budget-friendly restaurants or markets where you can buy local produce and cook your meals at your AirBnB. Also, research free or low-cost activities such as hiking, swimming at the beach, or exploring local parks. Take advantage of discounts or coupons for attractions or activities to save money.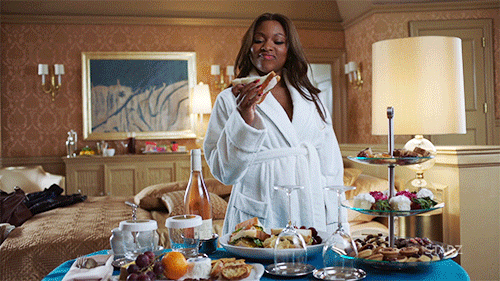 7. Avoid Unnecessary Expenses
Be mindful of unnecessary expenses that can quickly eat into your budget. Avoid impulse shopping, unnecessary transportation costs, and overspending on souvenirs. Stick to your budget and prioritize your spending on the most important aspects of your vacation.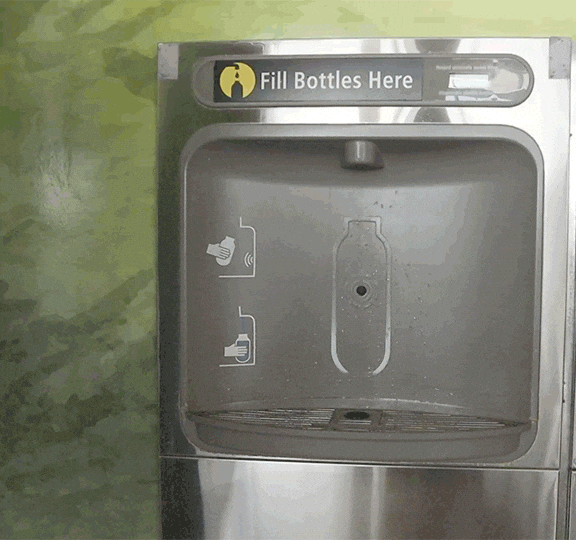 For international travel, consider using your credit card because it has no foreign transaction fee, just make sure you call your credit card company ahead of time to make sure they know you'll be traveling abroad.
If you need cash while traveling internationally, rather than getting cash from the cash exchange, find an ATM and use that instead.
8. Pack Smart
Packing smart can help you save money on your summer vacation. Pack essential items such as sunscreen, insect repellent, and reusable water bottles to avoid buying them at inflated prices at your destination. Also, pack versatile clothing that can be mixed and matched, so you don't need to buy clothes during your trip.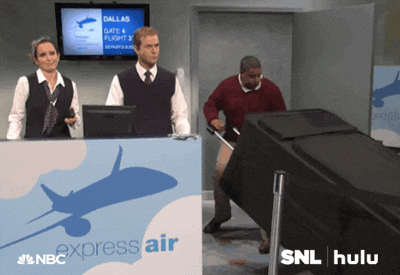 If you have a connecting flight, consider using carry-on luggage instead of checking your bag to ensure your chances of making your next flight.
9. Have a Plan B, C, and D
Rajeev Shrivastava, CEO of VisitorsCoverage, an insurance marketplace, predicts the recent increase in flight cancellations and other operational issues resulting from strikes or inclement weather conditions will continue throughout the summer.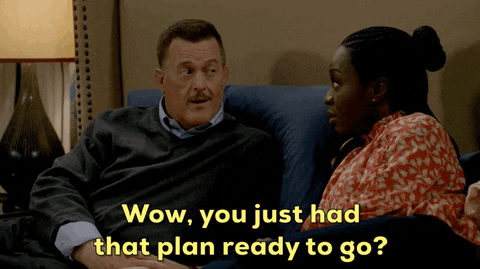 Shrivastava recommends travelers have an idea of other airlines flying to their destination out of the airport or nearby airports in the event their chosen airline experiences issues. He also recommends not checking your bag immediately at the airport if there is a delay or flight cancellation it will be a lot easier for you to switch which flight or airline you'll be on.
"Now more than ever, travelers need to prepare well for unpredictability," he adds.