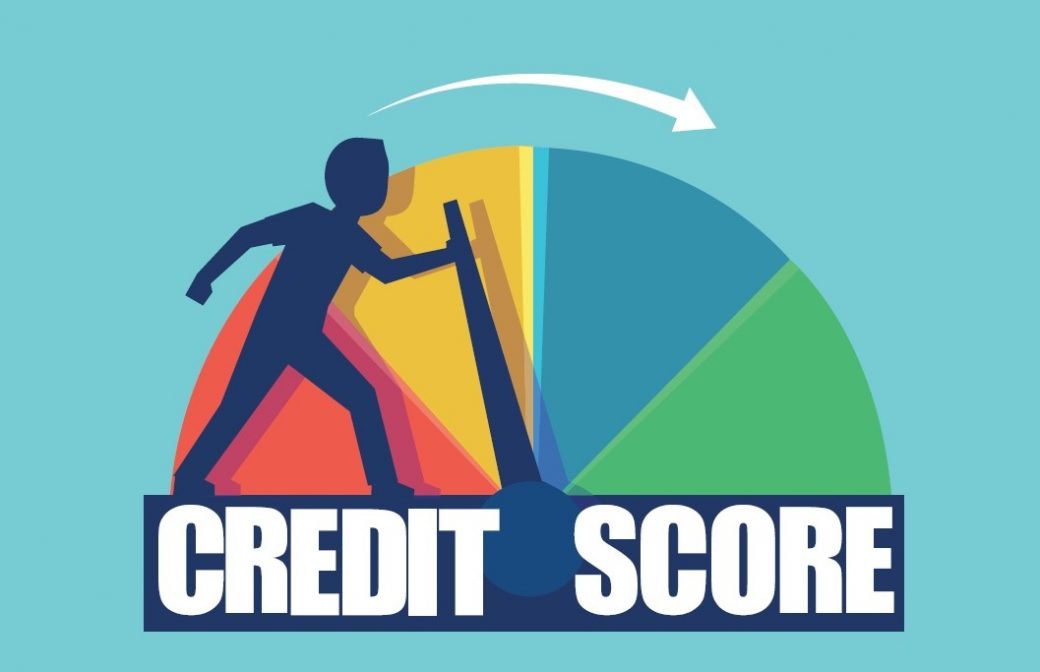 Life happens. Sometimes we miscommunicate with our partner and realize no one paid the water bill. Other times we may not be able to afford to make a payment on our medical bills or towards our credit card, so we skip making a payment altogether.
If you neglected to pay your bills, or a creditor mistakenly reported that you didn't pay, you may have an account (or five) in collections. Regardless of why your debt went into collections, it's important to deal with the collection notice so that you don't end up in court, have your wages garnished, or extensively damage your credit score for years.
And given that you're not the only one reviewing your credit report, it's important that negative information on our credit report be dealt with appropriately and responsibly.
"Your credit report has information about your finances and your bill-paying history, so it's important to make sure it's accurate," said former Federal Trade Commission Consumer Protection Bureau Acting Director Charles Harwood. 
"The good news for consumers is that credit reports are free through annualcreditreport.com, and if you find an error, you can work with the credit reporting company to fix it," he added.
If you would rather not handle correcting credit report errors on your own, you can always enlist the help of a credit repair servicer.
"It's a tedious process to correct a credit report," says Jory McEachern, Director of Operations at the San Diego-based credit repair servicer Score Shuttle. "The correspondence you oftentimes get from the credit bureaus, as well as the collection agencies, are generic template responses," he said.
"Their hope is that consumers will just walk away from the process."
What is Credit Repair?
If you have one or more accounts in collections, you may have been told to contact a reputable credit repair company to help you improve your credit score. A credit repair servicer helps individuals looking for a fresh start or to rebuild their credit, by rebuilding their creditworthiness.
Typically, clients of credit repair services are those who have fallen on hard times financially. These individuals may have struggled to afford some or all of their bills, have more than one account in collections and have an insurmountable amount of debt.
For those with accounts in collection, a credit repair servicer may also help you remove inaccurate collections accounts from your credit report. However, a reputable credit repair professional will not, and legally cannot, remove negative reporting on your credit report if it is valid aka it's supposed to be there.
Credit repair professionals do not pay the credit bureaus to improve your credit score. Instead, credit repair servicers use their intimate familiarity with the laws surrounding credit reports and collection accounts to help consumers remove items from their credit report that, by law, should not be there.
The credit reporting agencies prohibit pay-to-play behavior for good reason: if you could pay to change your credit score, we'd all enjoy scores of 750 or higher, essentially making credit reports worthless.
What this means is that if there's valid collection information on your credit report, you will not be able to remove it – even if you hire a credit repair servicer. Negative information will naturally cycle off your credit report seven years after the original delinquency date, similar to a bankruptcy.
From Creditor to Collections
When your account ends up in collections, the odds are you were warned in the form of delinquent notices.
Most creditors will give you 30 days from the due date to pay at least the minimum amount before they report your account as delinquent to the credit bureaus. This is to give the consumer a little breathing room to account for those times when life happens and a mistake, like a late payment, occurs.
Typically, creditors won't report delinquent accounts on balances worth less than $100. However, creditors have the legal right to report any unpaid amount of debt to the credit bureaus. And don't forget about the late fees! Adding those on top of your balance may push you over the $100 mark.
If your payment does not reach your creditor before the payment is 150 days past due, your account may be sold to a collection agency. The reason your creditor does this is that they want their money. By selling your debt to a collection agency, the creditor recoups the money from the sale of your account to a debt collector.
At this point, the original creditor may report the original account as a "charge off" on your credit report, meaning they gave up on trying to recover the debt from you themselves and have "closed" your account. But just because the "OG" (original gangster) creditor is no longer asking for the money doesn't mean you're off the hook yet.
This is where reputable credit repair professionals become instrumental tools to have in your financial toolbox.
Collections Errors
When a credit repair professional reviews your credit report, they'll deploy multiple strategies to eliminate errors and inaccurate information. The number one strategy is to review the accuracy of the information reported.
In order to verify the accuracy and validity of collections information on your credit report, a credit repair servicer will ensure:
The collection agency trying to collect your debt legally owns your debt
The collection agency has legal proof of that debt ownership
And the collection agency has the legal right to collect that debt from you
"If a collection agency can't prove 100 percent ownership to collect the debt from you, then that item has to be deemed uncollectable and removed from the credit report," McEachern said.
If the collection agency can prove they own the debt, you will still have to pay the debt owed.
Credit repair agencies will also ensure that there is not more than one collection agency trying to collect the outstanding balance on one delinquent account and that your account is removed seven years after the original delinquency date – not when it was turned over to the most recent collection agency.
A Comedy of Errors
Even if you haven't had an account turned over to a collection agency, it's possible you may benefit from credit repair.
In 2012, CBS' newsmagazine program 60 Minutes reported that roughly 79 percent of all credit reports contain at least one or more errors. Nearly seven years later and credit report accuracy is about the same. By working with a credit repair servicer, you have the chance to not only dramatically improve your credit score, but you may also end up saving yourself some money!
"The challenge with credit repair is that you can have a ton of success removing items, but you'll never know why an item was ultimately removed," McEachern said. "The credit bureaus won't tell you because they don't want you to have a 100 percent success rate."
Another challenge for consumers: harassment.
"It's the biggest challenge in the industry," McEachern says of consumer harassment by debt collectors. Collection agencies are supposed to follow certain standards and guidelines, but oftentimes, they don't, McEachern says.
It's up to the consumer to call out on the collection agencies for their inappropriate conduct. But as McEachern notes, most consumers are not aware of their rights and largely assume the collection agency knows legally how the process is supposed to work. As a result, most collection agencies aggressively pursue an individual until all or part of the debt is paid off.
Legally, a credit repair servicer can't advise a consumer of their legal rights if they are being harassed by a debt collector. However, a credit repair servicer can advise you that if you feel you are being harassed that you should speak with an attorney.
For recommendations on reputable credit repair service providers in your area, feel free to reach out to your customer service representative at DebtWave Credit Counseling, Inc. at 888-686-4040.