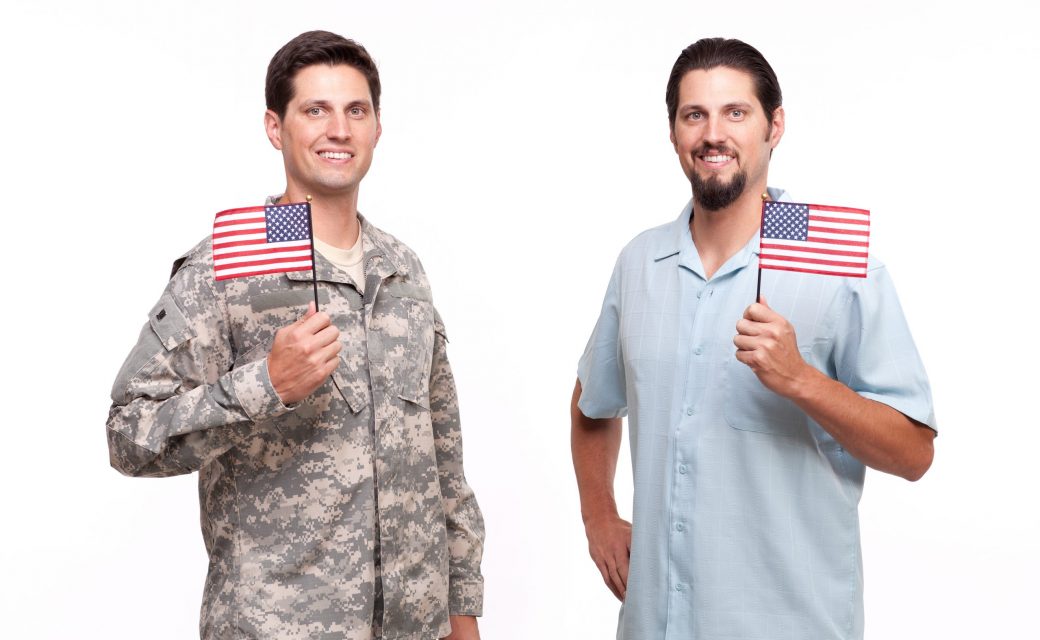 In addition to the mental, physical, and emotional struggles veterans and active-duty military members face as a result of their service, many find themselves dealing with an additional financial burden as well. Whether it's due to juggling financial obligations acquired before joining the military or poor job prospects upon entering civilian life, these money-centered struggles are commonplace.
According to a survey by the National Foundation for Credit Counseling (NFCC), there are hard numbers that shed light on these issues. In a 2015 study, military members were found to have unsecured debt balances (i.e. credit card balances) that are 7 percent higher than the average person and debt-related expenses that are 15 percent higher.
Does this sound like you?
If you are a veteran or active duty military member struggling under the heavy burden of credit card debt, there are ways to lighten your load and proactively work towards a financially secure future.
Veteran Debt Relief (Help for Veterans with Bad Credit)
I can't emphasize this enough:
When your finances are rocky, it's easy to switch into survival mode and only pay attention to meeting your obligations with minimum payments each month. While this might keep you afloat, it won't necessarily help you reach a place where you can switch from being reactive to proactive with your money.
Now is the time to gather up all of your credit card bills and take a big picture look at where you are at.
What are your balances?
What are the interest rates on those balances?
Are you making the at least the minimum payments on time each month or are you falling behind and adding fees to your balance as a result?
If you are a current member of the military, it's also important to know when the accounts were established.
If they were established before you entered the service, there are additional protections that could help your situation.
Which brings us to the next point…
Here's the deal:
In an effort to ensure members of the military are protected from debt incurred as a civilian that could negatively impact their service, the Servicemembers Civil Relief Act (SCRA) was established nearly 100 years ago, with several expansions and revamps since then.
Just one of the protections under this act allows active military members to have the interest rate capped at 6 percent for debt – including credit card debt – incurred before joining the military. Considering the average credit card interest rate is around 15 percent, this could provide huge savings over the debt repayment process.
To receive this interest rate reduction, you must make the request in writing to your credit card company and include a copy of your military orders.
Another guarantee you receive is that your credit won't be damaged now or into the future as a result of claiming this protection.
The best part?
In addition to added legal protections as a member of the military, there are several organizations that are equipped to help you handle the unique financial challenges associated with being a veteran or active-duty servicemember.
For instance, the San Diego Financial Literacy Center offers financial assistance and educational programs to active duty, transitioning, and veteran members of the military through their Boost for Our Heroes program. With workshops, events, and one-on-one counseling sessions, they help those who are struggling to regain their financial footing and feel confident about managing their finances into the future.
If your debt situation requires immediate relief, other nonprofit organizations can help you create a debt management plan to bundle all of your debt obligations and streamline the payoff process. They can also negotiate for lower interest rates on accounts not eligible for a reduction through the SCRA.
Credit card debt can be an overwhelming burden on anyone, but for veterans and active-duty military members facing other challenges, it can feel even heavier. Luckily, it's not a challenge that needs to be faced alone.