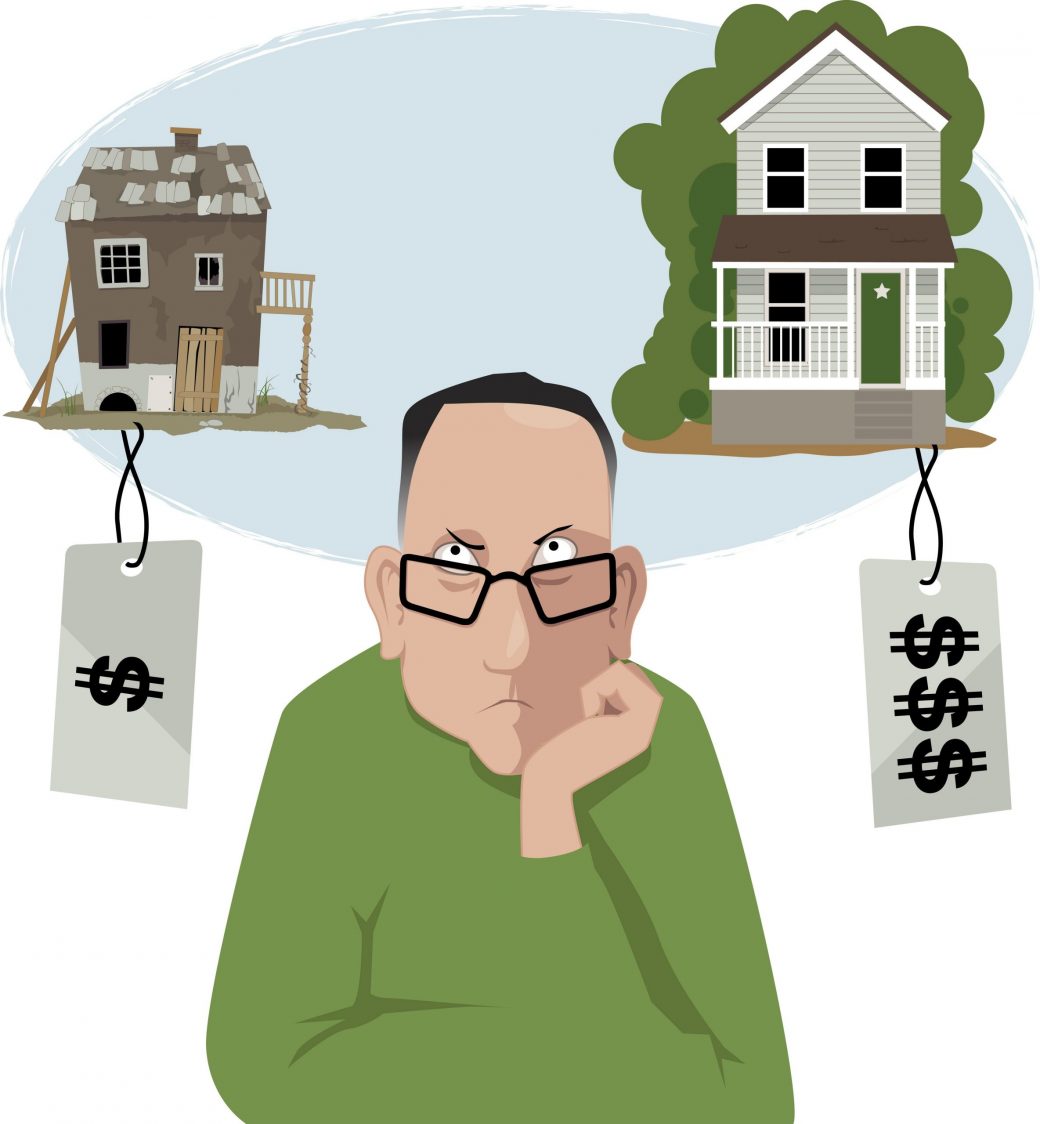 For a majority of Americans, the biggest monthly expense we experience is the high cost of housing.
While personal finance experts recommend spending 30 percent or less of your net pay on housing– whether that be rent or a mortgage – the soaring cost is increasingly forcing many to choose between having a home and other basic needs like food and health care.
How High Housing Costs are Linked to Financial Insecurity
Lack of Affordable Housing
Between 1960 and 2016, the median renter's income grew by about 5 percent, but the median rent, adjusting for inflation, grew 61 percent, according to the Urban Institute's report.
And the news isn't much better for homeowners – the average median home increased in value between 1960 and 2016 by 112 percent, while the median income for homeowners increased by 50 percent.
"It costs more than four times the median household income to purchase an existing home at a median sales price of $247,000, and up to eight times more in some of the largest metropolitan areas with higher sales prices, putting homeownership out of reach for many," concluded the report's authors, Corianne Payton Scally and Dulce Gonzalez.
Part of the problem is the lack of affordable housing.
According to a recent report from the National Low Income Housing Coalition, there's not a single county, metro area, or state in the country where a full-time minimum-wage worker could afford a two-bedroom home.
"Housing is the biggest monthly expense for most households," Scally told Pacific Standard magazine. "It happens regularly, and it's due every month whether you rent or own—and more households are facing challenges with this as housing costs have gone up over the years, and incomes have really stagnated."
Renters Hit Hard
What's particularly troublesome in Scally and Gonzalez's report is how financial insecurity and material hardship affects renters more than homeowners.
Compared to homeowners:
Renters are less likely to have a dedicated emergency savings
Renters are more likely to experience an unexpected drop in their income
Renters are more likely to experience hardships and face challenges addressing other basic needs like utilities, health care, and food access
"Nearly half of renters report at least one material hardship in the past year, compared with just over one-third of homeowners, and renters consistently report higher rates of material hardship across all domains in our study," the report said.
Almost 28 percent of renters are unsure they could afford an unexpected expense of $400, compared to 18.4 percent of homeowners, even when controlling for demographic, socioeconomic, and geographic traits, according to the research.
The report clarifies that homeownership does not signify a lack of financial hardship, and financial hardship varies, as one might expect, among homeowners of different income brackets.
"This suggests that homeownership may not be enough to achieve financial security for people with the lowest incomes," the researchers said.
Are you struggling to find affordable housing? Or did you just buy a home after years of saving? Tell us your story in the comments below!