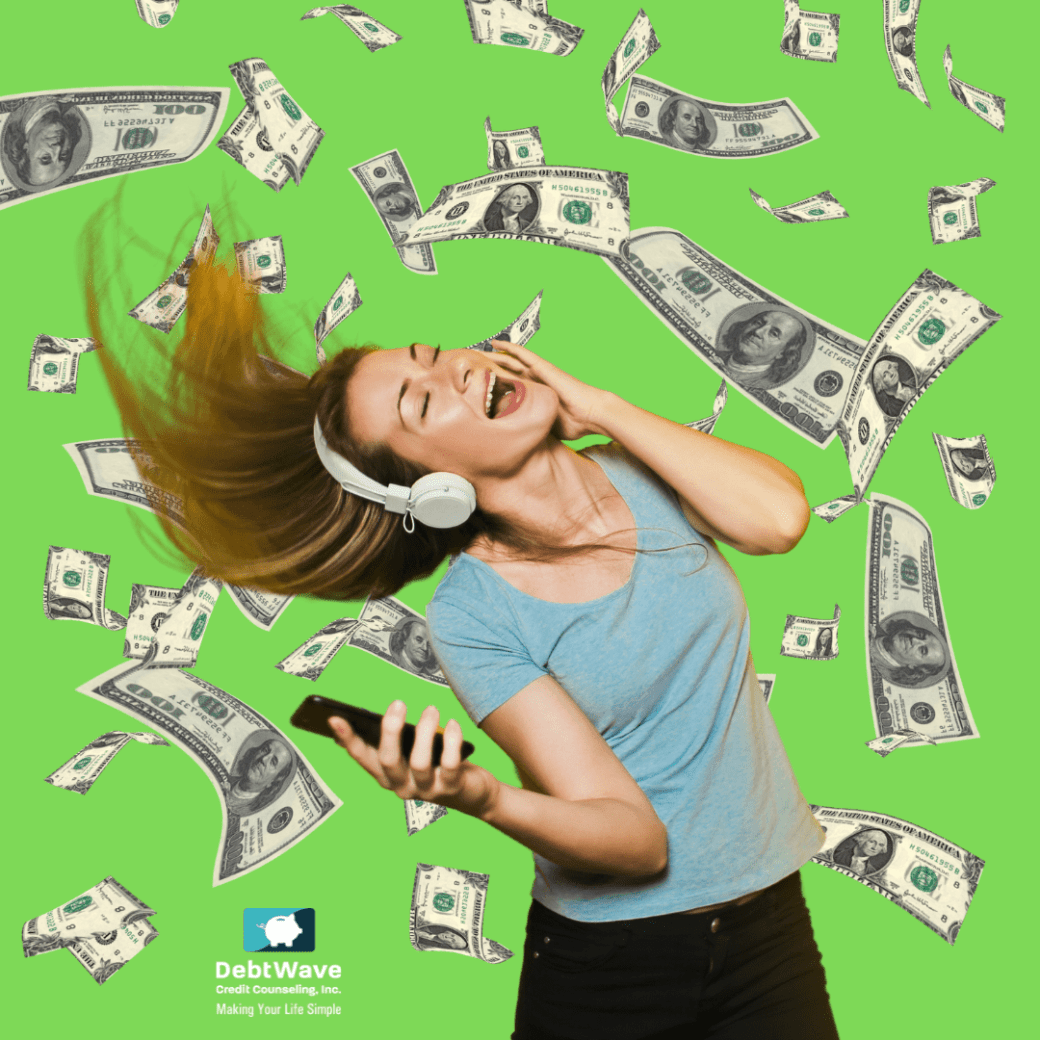 If you would have told me a few years ago that modern songs about money would become the most popular music in the world, I'm not sure I would have believed you. Sure historically songs about money or involving money have had their moment on the Billboard charts in the past, and have even been recycled for new generations.
Take the song "Money (That's What I Want)" for example. This rhythm and blues song was actually first recorded and performed by Barrett Strong in 1959 as a single for a new record label, Tamla, that would later come to be known as Motown Records.
The song's writers Janie Bradford and Berry Gordy, who founded Motown Records, went on to launch the successful music careers of several big names in music including The Temptations, The Supremes, Diana Ross, Michael Jackson, The Jackson 5, Smokey Robinson, Stevie Wonder, Marvin Gaye, Gladys Knight & The Pips, The Commodores, The Four Tops, and so many more.
While Motown Records went on to be a smashing success, not everyone remembers that this money song originated with Barrett Strong or Barry Gordon's mind. Instead, many attribute the song "Money (That's What I Want) to the Beatles as the popular British band covered the song in 1963 roughly three years after Barrett Strong first debuted the demo. And again in 1979, another British band, the Flying Lizards released a new wave version of the song that became pretty popular in the 80s.
That's not to say that "Money (That's What I Want) is the only song about money that has risen in popularity time and time again. Of course, there have been several money hits through the years including:
But in the last few years, there seems to have been an explosion of musicians talking about money through music. These are not just songs about wanting money or the struggle to pay off debt, although those songs definitely still exist. But what seems to be new is music that celebrates money. Having money, wanting money, desiring money, even manifesting money.
In truth, there has been an explosion in recent years of music that describes what it feels like to be able to buy whatever you want, whenever you want, for any reason at all. For money to no longer be a concern or so difficult to obtain more of. There's even music that challenges our perception of who is considered wealthy or mega-rich.
I was really curious if money songs were a new phenomenon or something we've seen in the past, so I went down the money music rabbit hole. And I found eight motivational money songs that inspire the listener to dream big, crush that debt, increase their net worth, and take pride in their financial situation.
Whether you're paying off credit card debt, working toward a money goal like buying a home, improving your credit score, or saving for your future, it always helps to have a motivational soundtrack playing in the background.
8 Modern Motivational Money Songs
Ariana Grande - 7 Rings
This 2019 song is number one on our list for a reason. With lyrics like "Buy myself all of my favorite things" and "I see it, I like it, I want it, I got it," it's hard to not feel like a billionaire who is when you're blasting this money-loving anthem.
But "7 Rings" has a very real motivational money story attached to it. After Grande returned her engagement ring to Pete Davidson, she purchased seven Tiffany & Co. rings that she wears with six friends. Grande told the story of that shopping trip to Billboard magazine in their Women of the Year interview with her while explaining how this song is about wanting the best for your friends.
"It was a... challenging fall day in New York," she shared. "Me and my friends went to Tiffany's together, just because we needed some retail therapy. You know how when you're waiting at Tiffany's they give you lots of champagne? They got us very tipsy, so we bought seven engagement rings, and when I got back to the studio I gave everybody a friendship ring. That's why we have these, and that's where the song idea came from."
As Ari belts out: "Whoever said money can't solve your problems / Must not have had enough money to solve 'em."
Ariana Grande - 7 rings (Official Video)
Dirty Heads - Vacation
While first released in 2017, "Vacation" by Dirty Heads has had a resurgence in 2021 as the song has become incredibly popular on TikTok with users posting videos of themselves sneezing into their elbow right as the screen transitions to another screen, usually of the individual frolicking at the beach on vacation.
It's so popular that Dirty Heads frontman Jared Watson even did his own version of this TikTok trend!
And with lyrics like "A-a-aye, I'm on vacation / Every single day 'cause I love my occupation / A-a-aye, I'm on vacation / If you don't like your life, then you should go and change it," it makes sense that this song would become popular to use to show you're on vacation. But the song has another meaning: It's all about loving your job, says Watson.
"We're stoked people are drawing inspiration from the song and the message behind the lyrics," he said. "It was cool to see the trend grow organically and watch people enjoying life, whether it's at work or on vacation. That's what the track's all about."
Dirty Heads - Vacation (Official Video)
Erika Jayne - EXPEN$IVE
By now, you're likely familiar with the Real Housewives of Beverly Hills star Erika Jayne whose pop career appears to have come to a screeching halt now that her finances are being questioned. But before the Girardi's were ever accused of stealing millions from orphans and widows, survivors of plane crashes and burn victims, one of Erika's greatest hits was a song about how expensive it was to be her.
Fans of RHOBH likely remember the controversy around the song that played out on the show. Some of the other Housewives seemed to be concerned with the image Erika Jayne was creating through this song, but Erika adamantly defended the song and how much money she was spending.
In 2018, Erika, then 50, said on the Wendy Williams show she was spending $40,000 per month on her glam team - hair, makeup, and styling - so that she could keep up with her own appearance.
As the lyrics go: "That's just who I be, it's expensive to be me."
Erika Jayne - XXPEN$IVE (Official Video)
J. Lo ft DJ Khaled, Cardi B - Dinero
"Dinero" is a Spanish word for money. And money is pretty much what this song is all about: having money, desiring even more money, and making it happen.
In the modern iteration of mainstream music, it has become standard for artists to include lyrics that either directly or indirectly allude to their enviable wealth. And in "Dinero" Jennifer Lopez does exactly that. Although J.Lo doesn't get really specific about how much wealth she has in this song, it's clear from the lyrics that J. Lo knows she is one of the most successful musicians in the world, but that she's far from done testing the limits of her super-stardom.
While J.Lo and Alex Rodriguez are no longer romantically involved, at the time the song debuted, the power couple collectively was worth nearly $1 billion, which led fans to believe the lyrics in the song about J. Lo and her man stacking paper "up to the ceiling" was also based on J. Lo's real-life financial situation.
Yet even with a net worth that would make most people blush, J.Lo made it clear from the song she wasn't done growing, earning, making more money. As she sings in the hook: "Yo quiero, yo quiero dinero, ay / Yo quiero, yo quiero dinero, ay / I just want the green, want the money, want the cash flow."
Me too, J. Lo, me too.
Jennifer Lopez - Dinero (Official Video) ft. DJ Khaled, Cardi B
LISA - 'MONEY'
Fans of the South Korean K-pop girl group Blackpink may recognize the face and voice behind this new "Money" hit.
Lalisa Manobal, better known by the mononym Lisa, is a Thai rapper, singer, and dancer based in South Korea. While Lisa still identifies as a member of Blackpink, Lisa made her solo debut in September 2021. Her first single? "Money."
With lyrics that include: "My money moves, money, I choose / CELINE, my shoes, walking on you / My money rules / My money moves, money, I choose," it's easy to see why this song is attracting an international following and making history. "Money" is now the second-highest charting song by a solo female K-pop musician in U.K. history.
Lisa's also making history on the U.S. Billboard charts and even the first K-Pop star to break into the Latin charts.
LISA - 'MONEY' EXCLUSIVE PERFORMANCE VIDEO
Cardi  B - Money
After the success of her first single, "Bodak Yellow," which included references to making "money moves," in 2018, Cardi B dropped a new song that included sleek verses all about Cardi's success and riches that included lyrics like "Big fat checks, big large bills."
Appropriately titled "Money," the song lyrics include verses where Cardi B talks about all of the bling-tastic accessories she enjoys like her diamond jewelry, rides in private jets, coupe cars, and more, she goes on to say that for her, nothing beats the thrill of getting paid.
"But nothing in this world that I like more than checks (money). All I really wanna see is the (money)."
Money (Super Clean Radio Edit) (Audio) - Cardi B
Yung Baby Tate - I Am ft Flo Milli
Chances are you know this money song without even realizing you know this song.
Yung Baby's Tate "I Am" started trending on social media for its positive, confident, inspirational lyrics, namely: "I am hеalthy, I am wealthy, I am rich … I am protеcted, well respected, I'm a queen, I'm a dream (I am, I am)/ I do what I wanna do, and I'm who I wanna be/ 'Cause I am me."
Yung Baby Tate shared in an interview that "I Am" was initially something she was writing in her journal, but as she continue to flesh it out, she felt it could actually be a cool song.
"I want people to say this. Kind of in a chant. So they can say it to themselves enough times, that it just starts to make sense and manifest into their lives," Young Baby Tate said. And it seems to be working.
"I have seen so many beautiful TikToks with people loving themselves and affirming themselves, getting new job opportunities, finding more money, and just doing well. It feels great to be a part of that."
Baby Tate - I Am ft. Flo Milli  [CLEAN Version]
Dee-1 - No Car Note
"Man somebody messaged me on Instagram / Saying they don't listen to my music because
I don't drive a brand new fancy car like a real rapper. Man I'm trying to be smart with my money
And actually, I'm in love with my car / plus I ain't got NO car note, ya heard me?"
That's how Rapper Dee-1's "No Car Note" begins.
If you're not familiar with this particular song, perhaps you heard one of Dee-1's other hits like "Sallie Mae Back," as Dee-1 actually has a few songs about personal finance topics. When asked about why he talks about money honestly in his music, Dee-1 told the Washington Post:
"I went through a time when I was infatuated with the whole 'making it rain' phenomenon. I just wanted to get money, and go to a party and throw my money in the air and make it rain like all my favorite rappers do. And I literally went through a phase where I would do that type of stuff, unfortunately… By the time I got out of that phase, it really clicked in me. I wanted to be an example of someone who is a rapper, just like the other people who I grew up listening to, and to be a relevant rapper, but one who approaches money management in a totally different way. I just want to be an example for others."
And with lyrics like "Even if you make more than me, I save more than you. / I make more out of less and gross what I net. / I own this you can never repossess," it's easy to see why Dee-1's motivational money music is rising in popularity.
Dee-1 - No Car Note (Official Music Video)
What's your favorite song(s) about money? Share with us in the comments below!