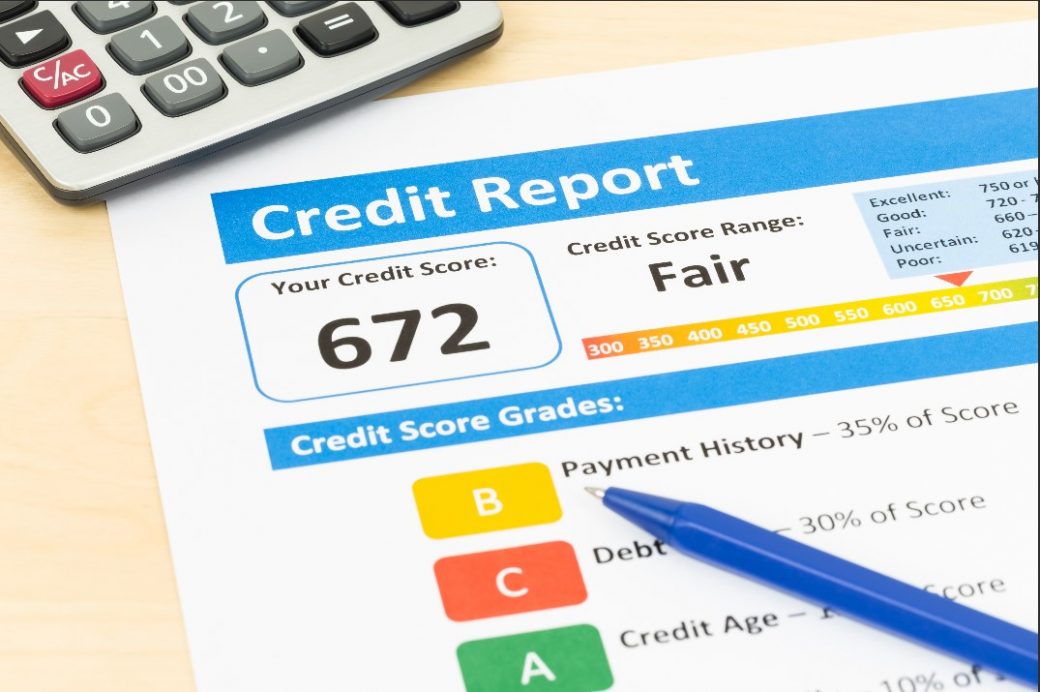 For those struggling with debt, particularly credit card debt, there's one figure that's always top of mind, right alongside your total debt: your credit score.
Your credit score is a numerical figure that is determined based on five factors of a person's financial history and predicts the likelihood the borrower will be 90 days late or more throughout a two-year period. In other words, your credit score creates a snapshot in time of how reliable of a borrower you have been and likely will be.
Those with higher credit scores are viewed as more trustworthy and are rewarded with lower interest rates and higher spending limits for not just credit cards, but auto loans and mortgages. They're also typically invited to participate in credit card rewards programs that include cashback and travel perks.
Individuals with lower credit scores, may have one or more delinquent accounts, they'll typically utilize more than 30 to 40 percent of their credit limit, will be unable to pay off their balance in full each month, and as a result, these individuals tend to have higher interest rates and are deemed ineligible for participation in many rewards programs.
Why Everyone Should Order a Full Credit Report
What's Your Credit Score?
The most common type of credit score, used by 90 percent of the top lenders, is one created by the Fair Isaac Corporation and is commonly known as a FICO Score.
Base FICO Scores range from 300-850, with the higher credit scores representing the highest levels of trust between creditors and consumers.
By law, each year, you are entitled to order a FREE copy of your personal credit report from the three main credit reporting agencies:
Equifax

Experian

TransUnion
You can choose to order all three at the same time and review each for errors. Or you can stagger when you receive each credit report, ordering one-at-a-time every four months.
To order your free credit report, you can request one via:
Annual Credit Report Request Service PO Box 105281, Atlanta, GA 30348
Once you've received your annual free credit report, you can request additional reports in that same calendar year. By law, you cannot be charged more than $12.50 for each additional report.
In addition to your credit report, you can keep an eye on your financial health throughout the year by tracking your credit score.
By becoming familiar with your credit score and your credit report, you'll not only have a better understanding of who is reporting financial transactions, what information is being reported, and how your credit score affects you. You'll also be more likely to notice if you've been the victim of identity theft, as any accounts or lines of credit tied to you will appear on your credit report.
Tip: We love this free credit score tool from Nerd Wallet, which also sends you weekly email updates letting you know whether your score went up, decreased or stayed the same!
I Got My Free Credit Report – Now What?
Voluntary reporting to the credit bureaus can be done by:
Credit card issuers
Utility companies
Cell phone companies
Student loan lenders/servicers
Car loan lenders
Mortgage loan lenders/servicers
Medical bills
Rental companies
Government agencies (IRS, courts)
When you review your credit report, you want to ensure all of the information reported from your creditors to the credit bureaus was accurate.
This is important because it's not just credit card companies that will review your credit report. Insurance companies, potential employers, mortgage lenders, and landlords, are also reviewing your credit report AND will use that information to make decisions that affect your future.
What's on My Credit Report?
Each credit report will layout the information differently, but generally, every credit report will contain:
Personal Information:

Current and Previous Addresses

Current and Previous Employers
A list of credit accounts that were either opened in your name or listed you as an authorized user.
Account details typically include:
Date Account Opened

Credit Limit or Loan Amount
Inquiries: List of any third parties that requested your credit report in the last two years.
Summaries: A section that provides a summary of all negative information.
A brief statement written by you to explain an entry.
Credit Report Errors
If you notice an error on your credit report, you have the option to try and correct the errors yourself. Or you can hire a credit repair servicer.
When a credit repair professional reviews your credit report, they'll ensure that all of the information on the credit report is not only valid but will use their familiarity with credit reporting laws to ensure that all of the information on your credit report needs to be there.
For recommendations on reputable credit repair service providers in your area, feel free to reach out to your customer service representative at DebtWave Credit Counseling, Inc. at 888-686-4040.