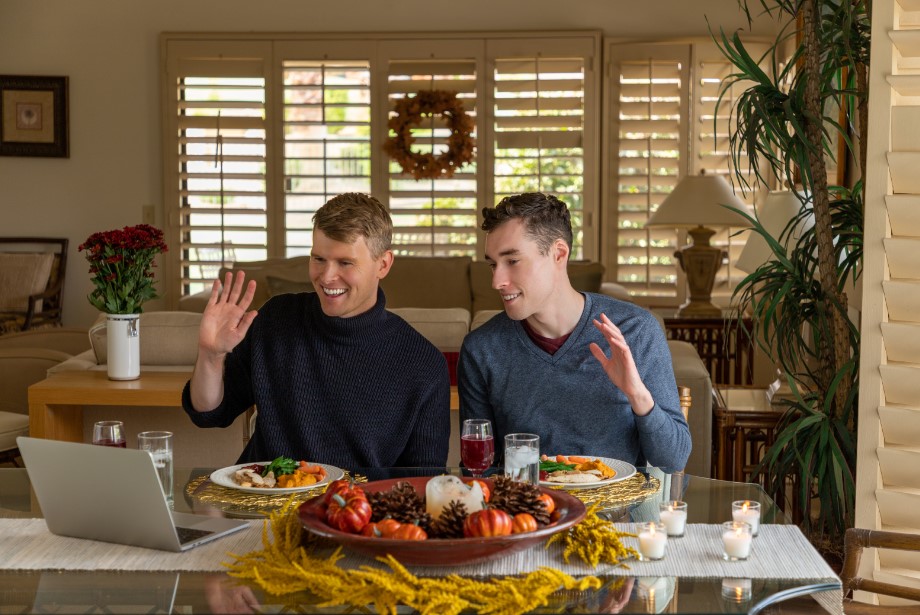 The 2020 Holiday Season is expected to look quite different for many families this year due to the ongoing coronavirus pandemic. The Centers for Disease Control considers large indoor gatherings with people from outside of your household a "higher risk activity," and suggests having a small dinner party with only people in your household for Thanksgiving.
White House advisor Dr. Anthony Fauci has already decided that he won't be getting together with his three adult daughters for Thanksgiving because they live in "disparate parts of the country" where there are concerning levels of Covid-19 infection. "We would love for them to come home for Thanksgiving," said Fauci, who lives in Washington, D.C. Instead, Fauci's daughters said, "We want you and mommy to have a nice, quiet dinner," he recalled. "Maybe have a neighbor next door that always comes over the house that you know that's negative, and we'll send our love via Zoom."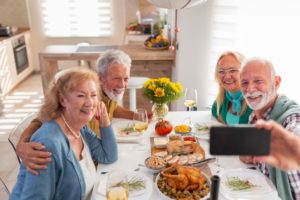 Even the annual Macy's Thanksgiving Holiday Parade will look a little different from previous years with the balloons handled by trucks instead of thousands of balloon handlers and some performances pre-recorded the day before. "For New Yorkers who typically see it live and in person, this change for them is that they are going to experience it the same way the rest of the country experiences it," said Susan Tercero, executive producer of the Macy's Thanksgiving Day Parade. "But I think for the rest of the country, it's not going to be too different.
"They're still going to see the balloons. They're still going to see the floats. They're still going to see Santa and Broadway and all of these elements that they're used to seeing every single year. They're still going to see those things. They might have some differences in that we're going to see some social distancing. We're going to have masks, things like that. But it's still going to be the parade they know and love."
If your traditional Thanksgiving activities have been put on hold or you're looking for ways to incorporate more affordable fun into your Turkey-day celebrations, check out our list below!
9 Quarantine-Friendly and Affordable Thanksgiving Activities
Gratitude Chain
Using precut construction paper, markers, tape, or glue, create a gratitude station in your home. Each time your or one of your family members walks past the gratitude corner, have them write something they're grateful for on a strip of construction paper – then fasten it as a link on a Thanksgiving gratitude chain! On Thanksgiving Day, you can take "gratitude breaks" and read what everyone wrote on the various links.
Virtual Dinners
Just because you may be unable to travel over the river and through the woods to Grandma's house for Thanksgiving this year doesn't mean you can't enjoy your meal with loved ones. Share recipes ahead of time and host a virtual dinner over Zoom, Google Duo, Skype, or Facebook Portal, so you can still spend time with the people you care about most while indulging in a special, home-cooked meal. You can play a game, create a signature cocktail or mocktail, and share what you're most thankful for!
"Thanks" Calls
Before there was caller ID or text messaging, prank calls were one silly way to pass the time. But instead of prank calls, why not spend some time making "thanks" calls! Thank your loved ones, friends, and important people in your life with a Thanksgiving gratitude call!
DIY Thanksgiving Cards
This is especially fun if you have young children who love to draw or color, you can find free print outs online or make your own! If you have enough lead-time, you can mail these greeting cards to loved ones for a sweet surprise!
A Taste of Home
Due to the travel restrictions, some of us may not be able to make it back to our hometown for the Holidays. Good news! You can order a piece of home for delivery! Many iconic restaurants from across the country ship nationwide, offering you a slice of nostalgia or a taste of your favorite meal even if you can't travel this year.
Outdoor Entertainment
If watching the game is part of your Thanksgiving tradition, set up a projector outside to screen football or a favorite family movie. If you're looking to get a little more active, you can have an outdoor tournament with games like bocce ball, croquet, badminton, or corn hole!
Decorate Your House in Festive Flair
If the gathering just isn't happening this year, you can still get festive by decorating your house to the max with gourd-ous fall accents. From fall foliage garlands, dried flowers, and colorful maize to knit and plaid home decor, there are a plethora of ways to bring Thanksgiving to life inside your home.
Order Thanksgiving To Go
Many local restaurants and chains have started offering family-size meals-to-go, and Thanksgiving is no exception! Support your local restaurants and community while saving time and the stress of preparing a traditional turkey meal at home.
(Virtual) Volunteer Opportunities
The holidays are a time of giving, but in the middle of a pandemic, it may be more difficult to do so in person this year. Consider donating to a food bank, and if you're able, sign up for Meals on Wheels, an organization that delivers meals to seniors, or volunteer to go grocery shopping for people who may need help getting groceries safely this season.
There are also many virtual volunteering options, like StoriiTime, CHD Living's "Adopt a Grandparent" program, the Trevor Project, and more.
How do you plan on celebrating Thanksgiving in 2020? Let us know in the comments below!