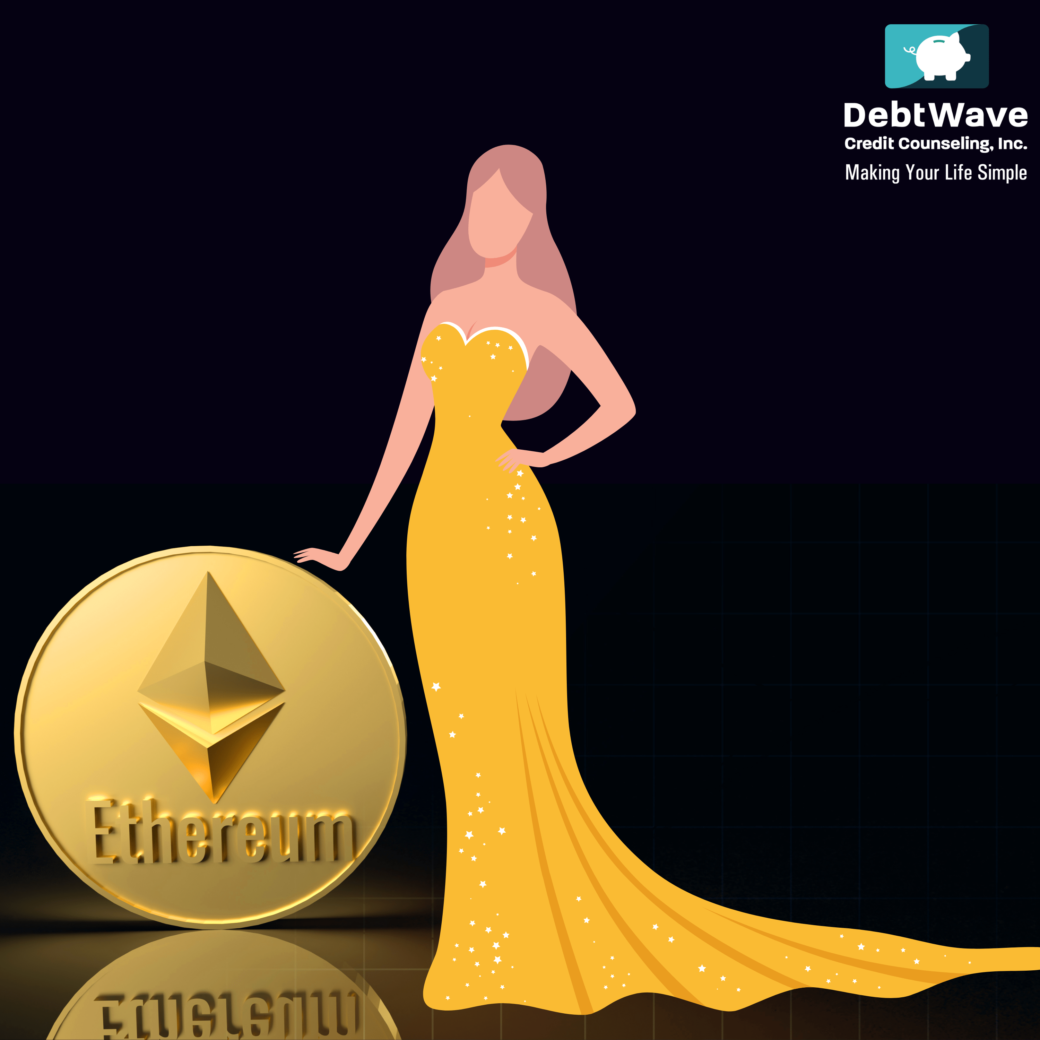 It's not every day that the Securities and Exchange Commission charges and fines celebrities for violating its rules. But on Oct. 3, 2022, the SEC announced charges against one of the most famous people in the world, Kim Kardashian.
Specifically, the SEC alleged that the reality TV personality and business mogul violated SEC rules when she posted on Instagram on June 13, 2021, about a cryptocurrency asset but failed to disclose she was paid to post the content and by exactly how much. 
In her June 13, 2021 post, Kardashian wrote, "Are you guys into Crypto? This is not financial advice but sharing what my friends told me about the Ethereum max token!"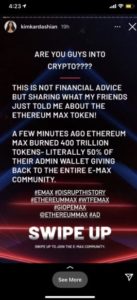 Kardashian added different hashtags to the post, including #ad, along with #emax and #disrupthistory, among others. But the SEC says using the ad hashtag was not sufficient disclosure and that Kardashian should have been more transparent with her 225 million followers at the time by sharing she was paid $250,000 for the post. 
SEC Charges Kim Kardashian $1.26 Million for Crypto Post
According to the SEC, EthereumMax, through an intermediary, paid Kardashian $250,000 for this singular promotional post. However, Kardashian did not disclose that she had been paid by EthereumMax, other than using the hashtag ad, nor did she disclose the amount of compensation she received from EthereumMax for making this post.
The SEC noted in a press release that Kardashian's social media post came four years after the Commission's Division of Enforcement and Office of Compliance Inspections and Examinations issued a statement reminding celebrities and influencers that "[a]ny celebrity or other individual who promotes a virtual token or coin that is a security must disclose the nature, scope, and amount of compensation received in exchange for the promotion. A failure to disclose this information is a violation of the anti-touting provisions of the federal securities laws."
In other words, Kardashian didn't violate some obscure new rule. 
"The federal securities laws are clear that any celebrity or other individual who promotes a crypto asset security must disclose the nature, source, and amount of compensation they received in exchange for the promotion," said Gurbir S. Grewal, Director of the SEC's Division of Enforcement. "Investors are entitled to know whether the publicity of a security is unbiased, and Ms. Kardashian failed to disclose this information."
"This case is a reminder that, when celebrities or influencers endorse investment opportunities, including crypto-asset securities, it doesn't mean that those investment products are right for all investors," said SEC Chair Gary Gensler. "We encourage investors to consider an investment's potential risks and opportunities in light of their own financial goals."
"Ms. Kardashian's case also serves as a reminder to celebrities and others that the law requires them to disclose to the public when and how much they are paid to promote investing in securities," Chair Gensler added.
"If you're advertising perfume, or you're advertising vacation homes or anything else on the internet, there are various laws related to that. But these are the securities laws," he said.
Kardashian has neither admitted to nor denied the regulator's findings, the SEC said. However, the reality TV star has agreed to settle the charges by paying $1.26 million in penalties, disgorgement, and interest, as well as cooperating with the Commission's ongoing investigation.
Although that fine may sound expensive, Kardashian's net worth is estimated at $1.8 billion, according to Forbes, which means the $1.26 million fine is the equivalent of less than $100 for an average family with a net worth of about $122,000, according to the most recent estimates by the Federal Reserve.
Additionally, Kardashian is prohibited from promoting cryptocurrencies for three years. 
In a statement, Kardashian's lawyer Michael Rhodes said she is pleased to have resolved the matter.
"Kardashian fully cooperated with the SEC from the beginning and remains willing to do whatever she can to assist the SEC in this matter," the statement said. "She wanted to get this matter behind her to avoid a protracted dispute. The agreement she reached with the SEC allows her to do that so that she can move forward with her many different business pursuits."
Beware Celebrity Endorsements
Kardashian isn't the first celebrity to pay an SEC fine for using his or her influence to push cryptocurrencies.
In 2018 boxer Floyd Mayweather Jr. and music producer, DJ Khaled each paid fines for pushing cryptos. Mayweather, who had been compensated $300,000, paid a bit more than $600,000 in penalties, while Khaled, who had been paid $50,000, was hit with penalties topping $150,000. 
In addition, actor Steven Segal paid more than $300,000 in penalties for doing the same thing in 2020.
Kardashian, Mayweather, and former basketball star Paul Pierce are all named in an ongoing lawsuit filed in January by investors who allege they suffered losses after the celebrities promoted EMAX. 
EMAX tokens have declined around 98 percent since June 13, 2021, when Kardashian posted about them on Instagram, according to the website CoinMarketCap.com.
Tyler Gellasch, a former SEC official who now leads the Healthy Markets Association, said the Kardashian settlement is "clearly intended to tamp down on the latest craze of celebrities going out — for their own profits — and promoting a digital asset."
Many celebrities and athletes regularly promote crypto through advertisements on TV and online in ways that do not violate any law. Matt Damon, Tom Brady, Reese Witherspoon, and Gwyneth Paltrow are among those who have used their fame to spread enthusiasm for cryptocurrencies.
"It seems clear that the SEC is trying to send a message to the social media influencer community to pump the brakes on these types of promotional deals," Gellasch said.
Felipe Arevalo is the Community Outreach Coordinator for the San Diego Financial Literacy Center and host of the personal finance podcast Talk Wealth To Me. Arevalo agreed with Gellasch's assessment that the SEC seemed to be making an example out of Kardashian and cautioned consumers from taking financial advice from a celebrity's social media page.
"Be cautious of where you're getting your financial advice," Arevalo said. "Social media can be a good place to become inspired and maybe even learn a thing or two, but always do your own research first before making big financial moves." 
"It's unrealistic to believe that with one post, someone can give financial advice that is the correct fit for everyone simultaneously," Arevalo said. "We are all on different parts of our own financial journey, so good advice for one might not be for all. 
"If you're looking for a person to help you talk to a Certified Financial Planner (CFP), there are Pro Bono programs like ours at the San Diego Financial Literacy Center all around the country."