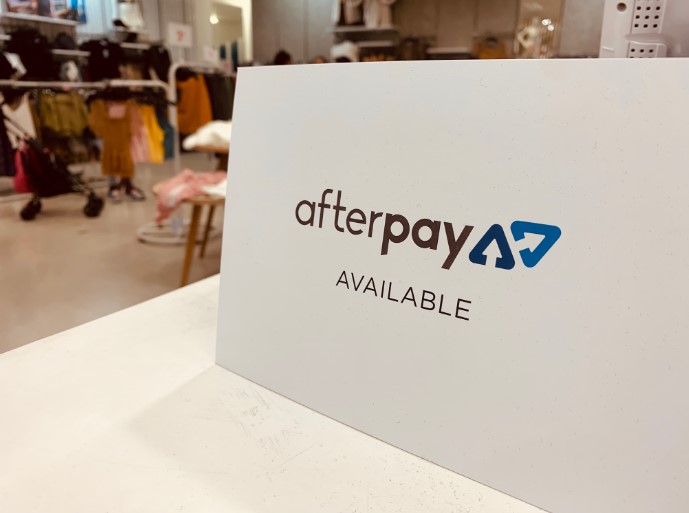 Prior to the pandemic, I preferred the brick-and-mortar shopping experience. I enjoyed browsing the window displays, getting smacked in the face with store perfumes, and yes, even making my way through the sardine-packed clothing racks in discount stores. It gave me a dopamine rush – almost like a chef whose appetite is routinely spoiled by the delicious smells of their ingredients perfectly blending together.
I also liked the shopping limit that was imposed on me by having to carry around every item I wanted to purchase. Sometimes I put stuff back because I didn't want to carry it around with me. Other times I would put items back because, well, they were not going to fit in my car.
These kinds of restrictions do not exist in the online world. My online shopping cart can hold 30 items and my arms are not tired at all. And heavy items? Items that would never fit in my car? I let my neighborhood delivery drivers worry about those logistics.
Since I've been shopping online more, I noticed a new option at the online checkout: micro-installment loans offered by fintech companies like Afterpay, Quadpay, Klarna, and Affirm. In other words, I can complete my purchase by splitting the balance into four payments.
With around 43,000 active merchants worldwide and more than 8.5 million active users, Afterpay has become one of the top online installment loan plans on the market, available at a multitude of stores including Levi's, SHEIN, Old Navy, LuluLemon, Pacsun, Ray-Ban, Armani Beauty, Aerosoles, 1-800 Contacts, and more!
How Does Afterpay Work?
Like a layaway system where a consumer would make installment payments on an item including clothing, appliances, and beauty items, Afterpay works by dividing the total cost of an item into four payments. So, for example, let's say you found a pair of boots for $150 but wanted to use Afterpay to pay for the item. You'd essentially make four payments of about $38, which may seem far less daunting.
Unlike layaway though, Afterpay doesn't make a consumer pay off an item before they receive it. You'll get the item and then must pay it off; it's a purchasing option the company says many millennials were looking for, as they often use debit cards and cash to pay for items in lieu of credit cards.
Buy Now, Pay Later Online Shopping: Creating a New Generation of Debt?
It's no surprise that Afterpay was designed for millennials or at least those who subscribe to the millennial value system of not being dependent on a credit card, according to the company's founder Nick Molnar, an Australian entrepreneur.
"[Millennials] live for our five-star Uber rating and 50 Instagram likes [but] I believe this means we are incredibly instinctive, intuitive, decisive and trust our gut," Molnar said. "We make quick decisions, and the world provides us with immediate feedback of whether or not the decision was the right one."
But not everyone agrees with a gut check to gauge one's financial wellbeing.
All Opposed
"These services can be pretty dangerous. They're playing on our desire to have something outweigh the actual calculations of what we can afford," says consumer psychologist Kit Yarrow. "Splitting the payments up can trick us into thinking those $200 boots are only $50, because that's the payment we see, and we rationalize that it is only $50 for now."
The South Australian Council of Social Services chief executive Ross Womersley agrees. He believes Afterpay and other fintech companies are creating a new generation of debt by "encouraging us to commit money we don't actually have in our pockets."
"It's easy to picture a situation where someone loses track of their commitments and over-burdens themselves," Womersley says.
Many in the financial industry agree.
"Immediate gratification is what is marketed to us today from savvy retailers wanting to increase their sales and grow their businesses. In essence, they want us to 'have it now'," writes Alyssa Mates, director, and operator of the Australian-based financial services firm Adelaide Budgeting.
"Afterpay is great if you have the extra funds and [layaway] is great if you can wait for your item and prefer to pay off rather than having debt. Both can work for you, but that's the key," Mates stressed. "They must WORK for you, not the other way around where they put you into debt."
All in Favor
While financial advisors may be skeptical of the true motivation behind these micro-installment loans, an increasing number of consumers are taking advantage of these financial payment plans.
Even prior to the pandemic, about 40 percent of people surveyed in 2019 by advisory firm 451 Research, said that they would be more willing to complete a transaction if they had the option to finance the purchase at checkout, according to data released to The Wall Street Journal.
"People like the predictability of these payments and knowing exactly when they will end," says Jaclyn Holmes, director of Auriemma Research, whose firm has studied installment payment plans.
Some consumer advocacy groups have also come forward in support of the work Afterpay and other fintech companies are offering, noting these micro-installment loans are far preferable to the payday loan industry.
With Afterpay, there is zero interest and zero additional fees if a consumer pays on time. It's one way the company rewards its users for what it calls "responsible spending."
"We set out to build Afterpay as a tool to help people make the most of their money and manage their spending responsibly," the company says on its website. "Our mission is—and always will be—to empower our customers. Empowerment for us means that customers are always in control of their finances. Everything we do is to help ensure our customers keep that control."
Those who are unable to pay on time with Afterpay are charged a late payment fee of $10 and a further late fee of $7 if the payment is not made within seven days. If you find you are unable to make a payment, the company has a hardship plan available too, but you won't be allowed to continue making purchases with Afterpay. However, your fees will be capped at 25 percent of your purchase price.
Not every fintech company offering micro-installment loans does so without interest. Affirm, for example, offers an APR between 10 – 30 percent, based on a person's credit history and the retailer. This means if you're charging these expenses on a credit card, the interest you're paying on something as simple as jeans could be astronomical.
"People have to pay attention to the details on these," said Stephanie Yates, Regions Bank endowed professor of finance at the University of Alabama at Birmingham. "You're potentially paying more for the item than you expected, especially if you could have afforded to pay cash for it."
Credit Card Resistance
While companies like Afterpay claim they are filling a need in the marketplace by helping younger generations complete transactions without credit cards, is it accurate to say millennials and Generation Z's really don't use credit cards?
Turns out the answer is, yes.
One in three younger millennials owns a credit card, according to a survey by Bankrate, and those that do have credit cards are reluctant to use them, preferring to pay cash or debit for discretionary purchases.
"The vast majority of millennials don't want to be on credit," Afterpay executive director, David Hancock, told the Guardian Australia about Afterpay's growing success. "Nearly 90 percent of people using Afterpay use a debit card because – our research indicates – they don't want to be in the never-ending cycle of credit debt."
While Afterpay technically is not credit and is not held to the same requirements and restrictions, Afterpay's terms of service allow the company to run credit checks on consumers. The company can also "report any negative activity on your Afterpay account (including late payments, missed payments, defaults, or charge-backs) to the credit bureaus."
In other words, your Afterpay charges and payments may actually have a greater impact on your credit score than you ever imagined. You could end up having your debt sent to a third-party debt collector, negative marks on your credit report could prevent you from being able to borrow money from a lender, or at least borrow the money at a reasonable interest rate.
So, is Afterpay worth it?
"OH MY GOD!!! I just purchased a pair of jeans and now I am getting threatening letters and phone calls from a debt collection agency," Mates wrote. "Think of it this way… is it worth having a mark on your credit file for a pair of jeans you cannot afford to pay for? We would say no."
"Don't be fooled into thinking that this might be better than a credit card," said Effie Zahos, Canstar's Financial Consultant and Editor-at-Large. "Buy now, pay later services are loans. And given the uncertainty of the current climate, it's best to think of other options," she said.
"My advice in approaching buy now, pay later services is that if you can't afford it now, you're not going to be able to afford it in two weeks. Perhaps if you are using it for essential services, and you can be sure you can pay it off, you may want to consider it. But now is not the time to be purchasing a new pair of shoes or some new loungewear using buy now, pay later."
Smart shopping expert Trae Bodge agrees. "If you're opting for one of these programs, it's possible that you shouldn't be making the purchase, to begin with."
 Have you used an online micro-installment loan to finance a purchase before? Share your experience with us (pros and cons) in the comments below!