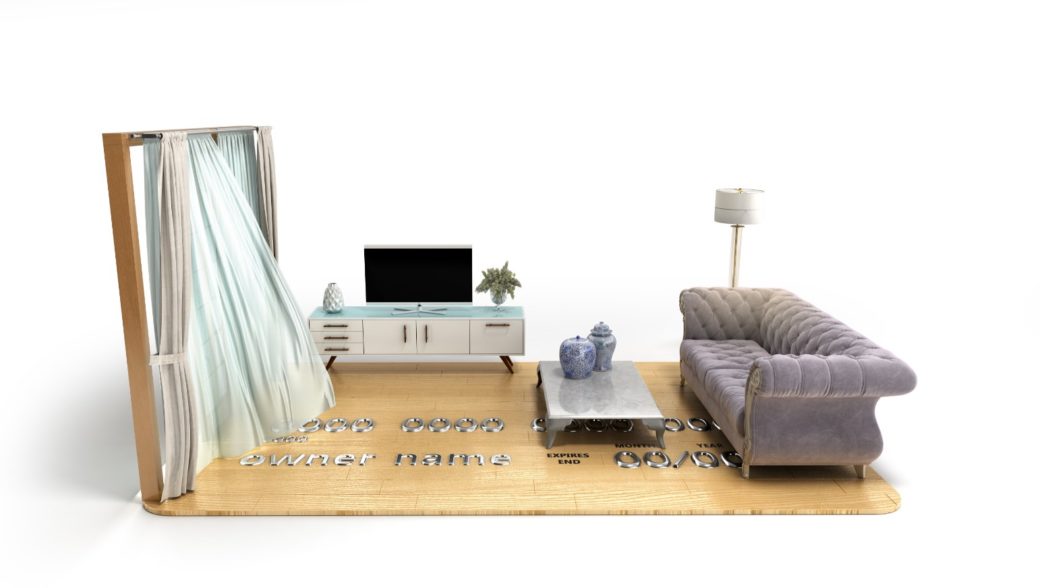 Stay-at-home orders across the U.S. have prompted many homeowners to consider tackling some much-needed repairs and renovations on their largest asset: Their home.
While home renovations are huge investments of time and money, which is why it's commonly referred to as "sweat equity," these little improvements can have huge payoffs in terms of convenience, comfort, and resale value.
Traditionally, renovations are financed through bank loans, home equity loans, or good old-fashioned savings. However, according to a recent study conducted by Houzz, a leading website that connects homeowners to expert guidance on home design and renovation, young homeowners are increasingly charging home renovations to credit cards.
The convenience of using credit cards to finance home renovations is undeniable. However, because credit cards can be an expensive way to borrow money, savvy homeowners should consider several factors before charging the cost of renovations on a credit card.
5 Considerations Before Using Credit Cards for Home Improvement
1. Shop around for a card with a 0% APR period
A credit card that offers 0 percent interest for a period of time allows you to pay off a considerable expense such as a home renovation project over a period of time – without incurring additional interest charges. As an added bonus, some 0 percent cards might come with perks like rewards points that can be used to pay off part of the balance or purchase protection, which can be handy if you're doing some of the work yourself and will need to invest in tools or buy materials.
2. Shop around for a useful store-branded card (but do your homework)
If you plan on doing most of the improvement projects yourself, or if your renovation project calls for new appliances, a store-branded credit card with an introductory offer can help reduce the expenses you may incur.
Some cards offer significant deferred interest periods, or discounts only available to cardholders. However, as helpful as they can be, store-branded credit cards carry risks that must not be ignored. For example, store-branded credit cards often offer "deferred interest," which is not the same as 0 percent APR. On cards with deferred interest, any balance remaining at the end of the promotional period will incur an interest charge of everything that has been accumulating throughout that period. In other words, if you charged $15,000 but only owe $200 when the deferred interest promotion ends, you'll be charged interest on the full $15,000, most likely wiping out any savings you potentially received when you opened the account.
3. Prepare for a hit to your credit score
Applying for a new credit card, or suddenly using up more of your available credit, thereby affecting your credit to debt ratio, may cause your score to drop a bit for a while. Before considering charging potentially pricey renovations, be sure that you will not need to apply for loans in the following six months or so.  Give yourself time to bring your score back up, with timely payments and responsible credit usage.
4. Pay the balance before the promotional period ends
In a perfect world, this would go without saying, but any consumer with a credit card offering a period of 0 percent APR should pay off the balance before the promotion ends.
A credit card that offers a 0 percent APR for a period can act as an interest-free loan, but only if the balance is paid in full by the time the introductory rate period ends. With the average interest rate hovering around 16 percent, unpaid balances can add up at an astonishing rate.
Although hidden costs have a way of popping up like ghosts during renovation, build as much of a complete budget as you can at the outset of your renovation project, then calculate how much your monthly payment would need to be to pay off the balance by the time the introductory period ends. If it's not feasible to pay off the balance, and you realize that you may need to carry some of the costs beyond the promotional period, be sure you are using a card with 0 percent APR, and not one that charges deferred interest.
5. Consider Alternatives
Although the immediacy and ease of using a credit card to pay for home improvements is rather attractive, take time to consider all your payment or financing options. Your bank may be able to offer a Home Equity Line Of Credit or HELOC with a favorable rate, or you may find that creating a renovations savings goal to pay for everything in cash may be easier than you thought.
However you pay for your renovations, it is wise to build an emergency fund to cover the cost of future renovations and repairs to avoid going falling [deeper] into credit card debt.