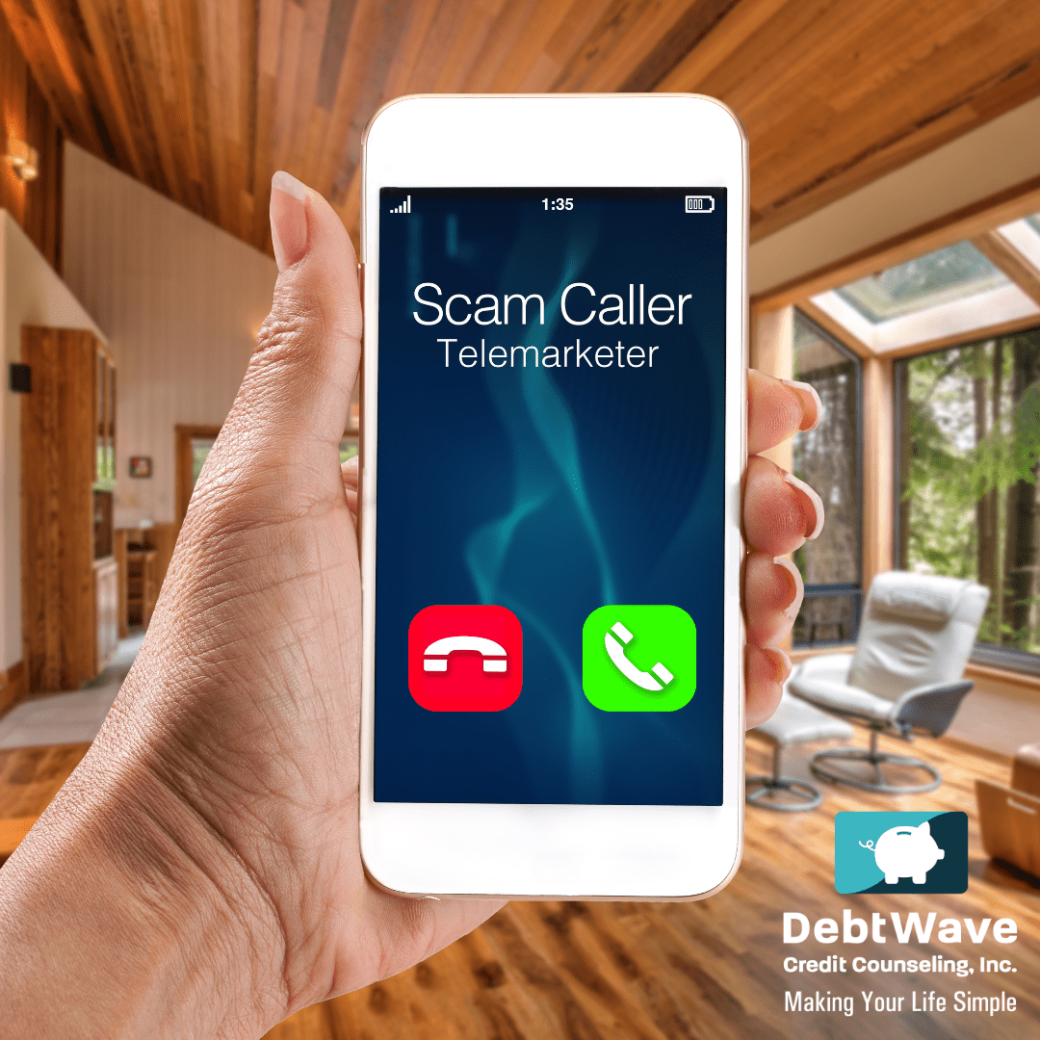 Lately, it seems like there are a plethora of reality shows on television, many of them claiming to showcase the lives of some of the wealthiest people in the nation. One of those reality show franchises, Bravo's The Real Housewives, documents the personal and professional lives of a group of affluent women residing in or around a certain city. Since the original series premiered roughly 17 years ago, Real Housewives has expanded to 10 additional cities in the United States, 21 international versions, and 27 spin-offs.
Although the Real Housewives was once a glimpse into the lives of mega-wealthy families, who lived in exclusive gated communities, in the last few years, the Real Housewives has become scandal-plagued by the financial misdeeds of several of the franchise's stars.
Real Housewives of New Jersey star Teresa Giudice famously served an 11-month prison sentence in 2014 after pleading guilty to 41 counts of bank, mail, wire, and bankruptcy fraud. And it's hard to forget about Real Housewives of Beverly Hills star Erika Jayne, whose estranged husband, attorney Tom Girardi, is at the center of a legal battle in which the estranged couple is accused of several financial crimes, including embezzling millions of dollars of settlement funds created for families of tragedies, including settlement funds for the victims of the 2018 Lion Air flight crash.
Most recently, The Real Housewives of Salt Lake City star Jen Shah found herself in the Housewives financial misdeeds hot seat after cameras recorded in-real-time federal agents attempt to arrest the reality star for her role in a nationwide fraud scheme. 
On January 6, 2023, Shah was sentenced to six-and-a-half years in prison after pleading guilty in 2022 to conspiracy to commit wire fraud in a wide-ranging telemarketing scam that defrauded hundreds of victims throughout the United States, many of whom were over age 55.
From 2012 until March 2021, "Shah was a key participant in a nationwide scheme that targeted elderly, vulnerable victims," said U.S. Attorney Damian Williams. "These victims were sold false promises of financial security, but instead, Shah and her co-conspirators defrauded them out of their savings and left them with nothing to show for it."  
When Shah pled guilty in court in 2022, she said outright that these business services had "little or no value" and apologized. "I knew this was wrong; I knew people were harmed," Shah said during her plea. "I am so sorry." 
In addition to her six-and-a-half year prison sentence, which starts February 17, 2023, 48-year-old Shah was sentenced to five years of supervised release, ordered to pay $6,645,251 in restitution, and also ordered to forfeit 108 luxury items worth $6.5 million (30 real and 78 counterfeits).
How Real is the Wealth Seen on the 'Real Housewives'?
Not every person who runs a telemarketing scam ends up with their name in headlines nationwide. However, part of the reason Shah's case went viral was that she had portrayed herself as a "Shah-mazing" wealthy and successful businessperson on 'reality' television, said Manhattan U.S. Attorney Audrey Strauss. 
But as it turns out – even her Shah-mazing Shah Chalet wasn't actually hers; it was a rental.
Even Shah's 'first assistant' on the show, Stuart Smith, who allegedly generated and sold 'lead lists' of innocent individuals to repeatedly scam, was motivated by greed, Strauss said. 
"Shah and Smith flaunted their lavish lifestyle to the public as a symbol of their 'success.'  In reality, they allegedly built their opulent lifestyle at the expense of vulnerable, often elderly, working-class people," said HSI Special Agent-in-Charge Peter C. Fitzhugh. "As alleged, disturbingly, Shah and Smith objectified their very real human victims as 'leads' to be bought and sold, offering their personal information for sale to other members of their fraud ring."
Telemarketing Scams: A Billion Dollar Industry 
Telemarketing scams vary, but they generally involve calling someone and offering a service or product in exchange for money. Typically telemarketing scams target senior citizens, but anyone of any age can be targeted.
Although there are many types of telemarking scams, the most common include the following:
1. Medical Identity Theft
Medical identity theft involves a scammer claiming to be a Medicare representative. The scammer calls an elderly victim to obtain personal information, such as Social Security Number or Medical ID Number. After they have this information, they can use it for many things, including gaining access to the victim's financial resources.
2. The Grandparent Con
The "Grandparent Con" is a simple scam that exploits seniors' love for their grandchildren. In the Grandparent Con, a scammer calls an elderly person and greets them by saying something like, "Hi, Grandpa! Can you guess who's calling?" After the victim guesses, the scammer asks for money, usually sharing a story about a financial hardship, and tells the grandparent not to tell anybody about the monetary "gift."
3. The Fraudulent Accident
This scam attempts to convince a victim that a family member has been involved in an accident or has suddenly fallen ill and needs money immediately to pay hospital fees.
4. Charity Schemes
Charity schemes take advantage of the elderly person's good intentions. In this elder fraud scheme, the scammer pretends to be collecting donations for charity, usually occurring after natural disasters.
5. The Pigeon Drop
This scam involves offering the senior a large sum of money if they pay a smaller sum of money first. The scammer claims to need this smaller sum to secure the promised amount, which may be an inheritance they have come into or a prize they claim the victim has won.
For decades we've known older people are more likely to fall victim to fraud schemes, particularly telemarking fraud schemes. Phone scams alone cost Americans nearly $40 billion in 2022. 
However, as fraud schemes increasingly become more advanced, including online shopping scams, fake job scams, and phishing emails, younger adults are losing more and more money too.
Marti DeLiema is an assistant professor at the University of Minnesota School of Social Work. In a January 2023 interview with Minnesota Public Radio, DeLiema shared new fraud schemes include "everything from online shopping scams to romance scams and tech support scams."
"There are certain scam types that certain types of people are more likely to take the bait on: older adults might be more susceptible to tech support scams versus young adults, who are more susceptible to online shopping or fake remote job offers," DeLiema said. "The push to remote work environments made a lot of people go online and look for these jobs. These criminals even do mock job interviews with candidates."
"Then the scammer sends you a check, for example, to purchase startup equipment, but then says the check accidentally was for too much money and asks you to send the difference back. You just write them a check, and a week later the bank gets in touch with you and says the check the scammers sent you was fake. A lot of people don't know about how those bogus checks work," DeLiema explained.
"It might not seem that the motivating factor is trying to get money from the victims since the scammer isn't asking for anything right off the bat," she explained. "Scammers use mass marketing communication approaches like telephone, internet, email, so they really cast a broad net."
Susan Adams Loyd is the president and CEO of the Better Business Bureau serving Minnesota and North Dakota. She told Minnesota Public Radio that her organization sees "examples of that same check scam twisted, not only from a tech scam but to something very unsophisticated, like a refrigerator repair company." 
"It's very simple to get people distracted in situations that they're not familiar with, and those fraudsters know very carefully how to get little incremental steps towards you taking action that benefits them," Loyd said. 
Part of the reason these scammers are so successful is that they often target people who are in emotionally vulnerable states, such as those looking for a job or trying to help their grandchildren in an emergency.
"People do not make their best decisions when they're in states of high emotional arousal, when they're feeling deeply fearful, or when they're feeling deeply excited," DeLiema said. "So the criminals will do everything they can to get you in those emotional states right off the bat. Because then all of the warning signs, the visual warning signs, and even people expressing their concerns will be ignored, and you will follow the scammer's orders."
"These scammers are good. They're quite sophisticated," Loyd explained. "They're actors. They're fraudsters. So they use scripts and role-playing to really get to the heart of it, and they're good at it. They've done it enough times to work through the call, the timing of it, and the tone of it to make it sound real."
What can you do if you have been targeted by a telemarking fraud scheme?
If you suspect you've been conned by any fraud scheme, the best thing to do is to report the fraud as soon as possible, which Loyd notes is really hard for many victims of these fraud schemes to do.
"People feel shame — they go underground and they don't even tell their friends," she said.
Local law enforcement is not always able to help when it comes to fraud schemes because the scammer could be in a different state or even country. So if you suspect you were targeted by a scammer, report it to an organization specializing in these types of crimes.
"There is a government agency called the Internet Crime Complaint Center, or IC3," explained DeLeima. "IC3 is an organization that takes your complaints, and they do have the ability to do a rapid response. If you can report within 24 hours, it's possible that they will be able to help you recoup those losses, especially if it's things like a wire transfer."
Your second call should be to the Federal Trade Commission. You can report telemarketing scams online or call the FTC directly at 1-877-382-4357 (TTY: 1-866-653-4261).