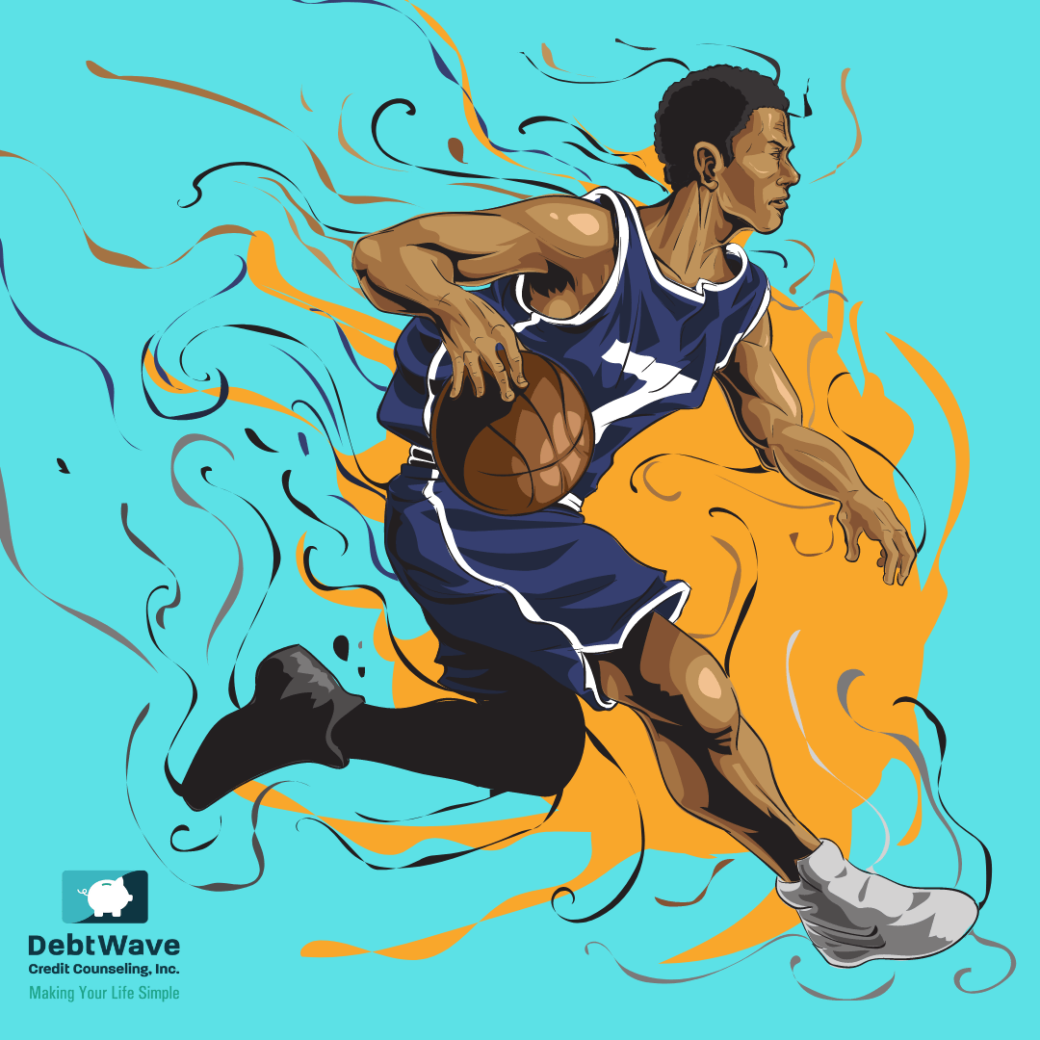 What do athletes and rock stars have in common? Most tend to make a lot of money – millions of dollars – in a few years.
All of their hard work, hard-earned money can disappear just as quickly as it was earned if they're not careful, which is why many athletes and those in the entertainment industry often work with financial professionals to learn about budgeting, investing, lifestyle creep, putting all of your marbles in one basket, the dangers of co-signing loans or lending money to friends and loved ones, and everything else related to personal finance.
The hope is that by increasing their financial education, they can reduce the likelihood they run into financial struggles that force them out of retirement in order to put food on the table and keep a roof over their heads. Because that's the thing about being a celebrity or a professional athlete – you're usually only able to cash in on your popularity, your talent, for so long.
This is why a recent decision from The Supreme Court related to college athletes' ability to earn money is such a big deal.
The Decision
On June 21, 2021, the U.S.'s highest court ruled that the National Collegiate Athletic Association's restrictions on "education-related benefits" for college athletes violated antitrust law and essentially gave the green light to state laws that empowered college athletes to start earning a piece of the money pie.
In other words, SCOTUS ruled that the NCAA could not bar college athletes from financially benefiting from their name, image, and likeness (NIL), just as colleges, universities, and the NCAA itself financially benefit from these athletes, many of whom participate in Division I football and men's basketball programs. This means that moving forward, student-athletes can now sign endorsement deals and profit from autograph signings, personal appearances, endorsements, social media, and other deals related to their name, image, and likeness, while also playing college sports.
Amy Privette Perko is a former college athlete and the CEO of the Knight Commission on Intercollegiate Athletics, an independent think tank focused on athlete education, health, safety, and success.
She applauded the court's ruling, noting it will "meaningfully transform college sports by increasing the economic rights and benefits of college athletes." But she also noted that the ruling is fairly narrow and gives conferences more authority and responsibility to define what the limits of educational benefits will be within their conference.
For example, some educational benefits may include medical coverage and disability insurance but it's not clear if an athlete can receive a laptop worth $2,000 versus $10,000, Perko explained.
State NIL Laws
Now it's worth noting that even if the Supreme Court had not ruled as they did, more than 10 states, including Alabama, Mississippi, New Mexico, Georgia, Texas, and Florida passed their own NIL laws that would have allowed college athletes to make money regardless of the NCAA's overall stance starting July 1.
However, following the SCOTUS ruling in June, the NCAA Board of Directors agreed to allow college athletes to make money off their name, image, and likeness effective July 1. Leaders in Divisions II and III made a similar decision following the DI Board of Directors vote, which is creating a lot more opportunities for college athletes throughout the nation.
For example, a gymnast from Louisiana, Olivia Dunne, is expected to earn more than any other college athlete thanks to her impressive following on social media sites including TikTok. And Hanna and Haley Cavinder, twin sisters who play for Fresno State's basketball team have accepted sponsorship deals from notable companies including Boost Mobile – just hours after the rule changed.
Influencer Endorsement Deals
"It was really exciting that such a known company wanted to work with Hanna and me," Haley Cavinder said about the sisters' deal with Boost Mobile. "… This is a big switch for all student-athletes. Being able to use your name, image and likeness is something we all deserve, and I'm really thankful the NCAA is finally passing this."
Boost CEO Stephen Stokols told ESPN that the company has a list of 400 college athletes it hopes to partner with in the future. He said the Cavinders will be part of a national advertising campaign, but he's interested in the appeal that many college athletes have on a local level.
Stokols said deals with college athletes could range from annual contracts worth large sums of money to in-kind deals where Boost provides athletes with free cell phones and service plans in exchange for promoting the company on social media.
"A lot of these guys are local heroes," Stokols said. "We think it's a big opportunity to get regional and local with relevant names in those markets. …We want to be one of the biggest companies embracing [the college-athlete marketplace] early. We hope to play a role in helping to shape it. There is a lot of gray area that will hopefully be more defined a year from now."
SCOTUS Rules College Athletes Can Earn Money
College athletes will still not be paid directly by universities – they'll only be compensated in the form of educational benefits. This is partly how the NCAA ensures that student-athletes are not considered employees. This also means that players will still not be paid for their time on the field, but it gives college athletes the opportunity to earn a modest windfall — if any, according to many experts like Angel Pérez, CEO of the National Association for College Admission Counseling.
"The laws and NCAA rules do not guarantee any deals; they just make them possible," Perez said.
Perez notes that a few select stars, particularly in football and basketball, could make millions. But many more college athletes will likely generate fewer earnings – more like thousands or tens of thousands of dollars. And some won't make any money at all.
"Some Won't Make Money at All"
"I really don't see the high profile men's football, men's college basketball guys getting rich off this," Perez said. "For instance, a successful football player is going to get 20 times more in his signing bonus when he goes to the NFL than what he's going to get potentially from a sponsorship with a car dealer or whatever," he says.
Larry Mann, executive vice president of sports marketing agency rEvolution Marketing, is also skeptical that the ruling change will result in a "financial windfall" for student-athletes.
"It's going to be a work in progress. There's a lot of people that are very excited to see these athletes who have been exploited now start to receive something," he says. "But there's still such a huge delta between the amount of money that these schools make and what the student-athletes are going to make."
However, Perez notes that for some of the lesser-known athletes, the Olympic athletes and female athletes, who do not have as many professional athletic opportunities after college, the change could make a difference financially for many.
Through social media sponsorships or endorsements, some female athletes "could make $10, $20, $30 or $40 grand, to supplement their scholarships — maybe," he says. "It's not equality, and it's not right, but it's something."
Fan Favorite
According to a 2021 Morning Consult survey, more than 60 percent of American adults believe student-athletes should be allowed to make money through endorsements as well as cash in on the use of their identity in licensed products like jerseys or video games.
And in 2019, voters in California passed a law that would allow college athletes to profit off their fame regardless if the NCAA changed its policy or not. With so much seemingly overwhelming fan support for allowing college athletes to financially benefit from their NIL, why did it take so long for the NCAA to make this change?
For starters, many college sports leaders have not exactly been on board with the idea that student-athletes should be allowed to earn more than what it costs them to attend school. And money was another big reason. College athletic departments are often funded by sales to games – notably mens Division 1 football, and basketball games, as well as the sale of related apparel and merchandise.
Take the March Madness college basketball tournament. It's worth an estimated $1.1 billion annually. And the NCAA President Mark Emmert earns nearly $4 million annually.
The Era of College Athlete Influencers
How this ruling will change college sports or the finances of college athletes is yet to be determined, but the makings of a big shakeup are already there. For example, one notable difference based on what state and what school you attend is whether an athlete can use their school's trademarks and logos in a commercial or endorsement deal. Some schools are allowing it, some are going to allow it on a situational basis, and others are not going to permit it at all.
"You can imagine if you're recruiting a high school athlete, and he says, if I appear in a commercial once I get to your school, can I wear the school's hat, you know, or my uniform, my jersey in the commercial, and if the answer is no and then he asks the same to another school and the answer is yes, maybe that's the difference," says Ross Dellenger, a writer for Sports Illustrated who's been following this story.
This decision is "very significant" particularly for athletes who come from low-income backgrounds, Dellenger said. "In fact, I was talking to an athlete, a quarterback of Miami, who said, you know, plenty of his teammates have to send their monthly stipend check for living expenses back home to their families. So for those athletes, it's huge. And not that a lot of them are going to make an extreme amount of money, but it's just something there for them."
So what kind of deals are college athletes making now that the NIL rule is in effect?
Unilever plans to spend $5 million over the next five years in partnerships with college athletes promoting the deodorant brand Degree. A company spokesperson said it plans to spend equal amounts of money on male and female athletes that come from a diverse range of sports and backgrounds. Unilever will be relying on fans to help it find athletes with unique stories worth featuring.
Runza, a restaurant chain based in Lincoln, Nebraska, announced Wednesday that it plans to offer a flat fee to the first 100 Nebraska-based college athletes who promote the company's rewards program on their social media feeds.
Former Notre Dame walk-on football player Mick Assaf says his company, Yoke, has onboarded hundreds of college athletes since midnight on Thursday. The Yoke app allows athletes to make money by playing video games with fans. Rates for athletes range from a few bucks for a game to a few hundred bucks for their biggest clients, such as NFL receivers Antonio Brown and Chase Claypool. Yoke expects to have several thousand athletes from a wide variety of sports and schools on the app by the end of the week.
Marshall offensive lineman Will Ulmer will no longer have to use the alias "Lucky Bill" or pass up money when he plays live country music in venues near the Thundering Herd's campus. Ulmer, who has been playing music since he was 8 years old, told ESPN he hopes to start making money by booking live gigs this summer. He said he previously wasn't allowed to promote any of his shows.
What do you think about the NCAA rule change? Have you purchased a product or service from a college athlete since the rule change? Share with us in the comments below!