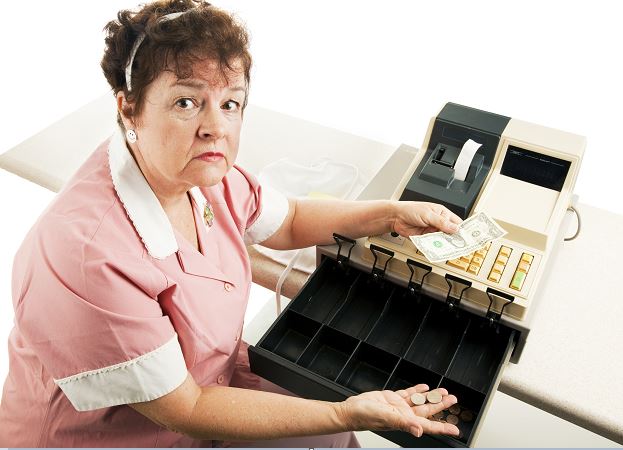 Nearly 30 percent of Americans do not use cash to make purchases, up from 24 percent in 2015, according to a December 2018 report from the Pew Research Center.
The number of individuals who reported making all, or almost all, of their weekly purchases using cash, also decreased from 24 percent in 2015, to 18 percent today, Pew found in its survey of 10,683 Americans.
Is America Going Cashless? (What Currency Americans Use)
Pew's report comes about one year after CBS News' Market Watch reported there's an increase in the number of U.S. businesses who have forced customers to use credit and debit cards by declining to accept cash payments – much to the chagrin of consumer rights advocates and lawmakers in a handful of states.
Why?
Cashless policies disproportionately affect low-income consumers who predominantly use cash because they have a difficult time obtaining credit.
Cash-free Favors the Wealthy
An estimated 8.4 million U.S. households were unbanked in 2017, according to the Federal Deposit Insurance Corporation (FDIC). This means at least 8.4 million adults in the U.S. did not have a bank account or an account with another financial institution.
Additionally, some 24.2 million U.S. households were underbanked. In other words, they may have a checking or savings account but also had to turn to alternative financial services like short-term, high-interest payday loans, to make ends meet.
Those earning $75,000 and up are more than twice as likely as those earning $30,000 or less to rely on credit or debit cards instead of cash.
As Rebecca Rouse, director of financial inclusion at the Innovations for Poverty Action told the UK publication The Daily Mail, "many poor Americans prefer to remain unbanked because of the fees and penalties that come with having a bank account."
A 2016 study from WalletHub found cash-strapped consumers pay roughly $522 per year in banking fees, but could pay as much as $810 in a single year.
Mix of Laws
Refusing to accept cash is illegal in Massachusetts.
A little known state law passed in 1978 states that no retailer "shall discriminate against a cash buyer by requiring the use of credit." However, U.S. federal law leaves it up to each state whether cash payments must be accepted by retailers.
"U.S. currency is supposed to be good for any debts," notes Chicago Alderman Ed Burke. In a previous interview with a local CBS affiliate, Burke referred to cashless transactions as "user-unfriendly," adding "It's elitist and it shouldn't be permitted."
According to the American Economic Review's 2009 study, 34 percent of African Americans reported relying on cash for most or all of their spending, compared to 15 percent of individuals who identified as white and 17 percent of Latinx individuals.
Older Americans, age 50 and older, were also more likely to rely on cash. About 34 percent of Americans under the age of 50 reported using credit and debit cards instead of cash, compared to 23 percent of those 50 and older.
"Turning down cash is not something we would recommend," said National Retail Federation Vice President J. Craig Shearman.
"The credit card industry has been very successful at brainwashing consumers into thinking plastic is the same as cash. It's not."
Shearman added that "cash helps retailers hold down prices because the fees they pay credit card companies are typically baked into merchandise prices, making them higher."