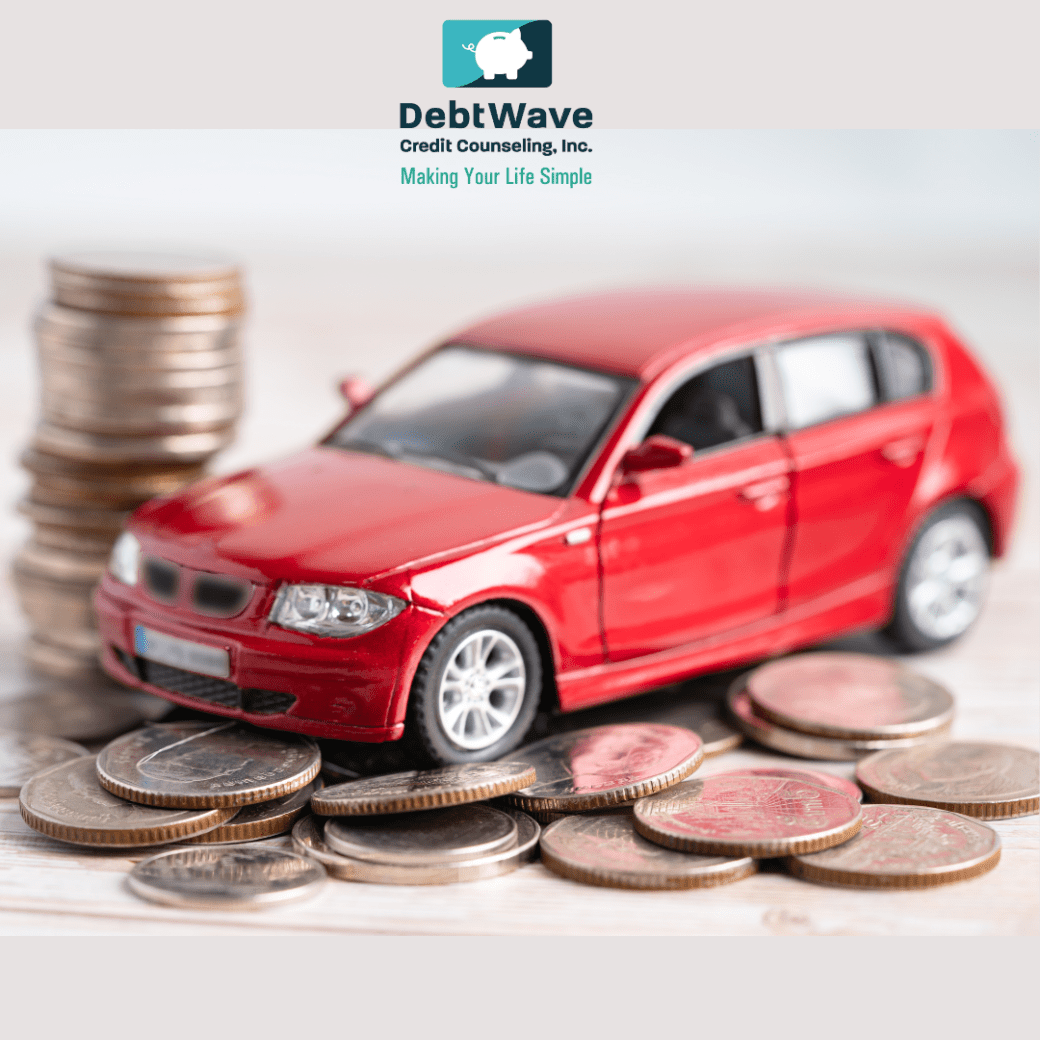 Have you tried to purchase a new or used car recently? Count yourself lucky if you haven't – new research shows that financing a new or used car is more expensive than ever, and a record number of consumers now have monthly auto payments of $1,000 or higher.
Since the start of the pandemic, auto prices have skyrocketed everywhere, including the cost of used cars. In fact, the average price of a new car sold in December 2022 set a new record high for car prices, with the average car deal costing consumers $46,382.
"Sticker shock doesn't begin to describe it," said Ivan Drury, Edmunds' director of insights. "When you factor in the financing, it's very jarring."
The average price paid for a new car in December set a record of $46,382, according to a separate estimate from J.D. Power and LMC Automotive. While there are signs the market is cooling, the price of new and used cars is still up 2.5 percent from a year ago.
But even if the cost of the car itself starts to go down, we're still dealing with increasingly high-interest rates. The interest rate on new car loans is now around 6.5 percent, up from 4.1 percent a year earlier, according to Edmunds data. 
As the Federal Reserve continues to raise interest rates to combat persisting inflation, auto loan rates could tick even higher. However, consumers with higher credit scores may be able to secure better loan terms. 
When you combine these elevated auto prices with rising interest rates, it may not surprise you to learn that for the first time ever, more than 15 percent of consumers who financed a new car purchase in the fourth quarter of 2022 committed to a monthly payment of $1,000 or more, according to data from Edmunds. 
For comparison, in December 2021, 10.5 percent of consumers who financed a new car in the fourth quarter committed to a monthly payment of $1,000 or more. 
"Just as new and used car prices finally started to cool off in Q4, rapidly rising interest rates created an even greater barrier to entry for consumers who rely on financing — which is the vast majority of car shoppers," said Drury, Edmunds' director of insights. "Although the last quarter of the year typically skews toward luxury vehicle purchases, this near-record percentage of vehicles that are being purchased rather than leased reflect tougher market conditions far more than affluent consumers shelling out a bit more than usual to treat themselves over the holiday season."
"Vehicle equity is really a tale of two gears for consumers over the past few years," said Drury. "At the onset of the pandemic, consumers benefited from low-interest rates and elevated trade-in values, helping shield even the more questionable financing decisions from resulting in negative equity. This unique confluence of market forces resulted in some vehicle owners being able to take advantage of positive equity on their loans and even their leases. But as we shifted toward an environment with diminished used car values and rising interest rates over the past few months, consumers have become less insulated from those riskier loan decisions, and we are only seeing the tip of the negative equity iceberg."
Worries Over Surging Auto Loan Debt
When shopping for a vehicle, the first thing to consider is your budget. 
Although $1,000 monthly car payments sound obviously high, the truth is we've been experiencing record-high auto loan payments even before the pandemic. 
In the third quarter of 2018, the average monthly car loan payment in the U.S. was $530 for new vehicles, $381 for used cars, and $430 for a lease payment, according to a report from credit reporting agency Experian. At the time, those monthly car payments were the highest they had ever been since Experian began tracking automotive financial data in 2009!
If you don't want to end up in a situation where you're forced to sell your car to pay off debt, you'll want to find a car with a monthly payment that is affordable based on your personal budget. 
Some personal finance experts suggest spending at most 15 percent of your take-home pay on your fixed monthly car payment, as well as unfixed expenses like gas, vehicle maintenance, registration, fees, etc.
Other personal finance experts view a car, a form of transportation, as a need, meaning if you follow the 50/30/20 rule, you could spend 50 percent of your budget on a car loan and related auto expenses. Under this budgeting method, if you want a more expensive car, you could consider part of your monthly payment as spending in the "wants" category and go even higher than 50 percent. Still, of course, this requires spending cuts in essentially all other categories. 
Those who advocate for financial independence recommend you spend less – only what you can afford to spend in cash buying a "beater."
"Buying too much car is one of the easiest and biggest financial mistakes someone can make," according to the Financial Samurai. "Besides the purchase price of a car, you've got to also pay car insurance, maintenance, parking tickets, and traffic tickets."
"The #1 car buying rule to follow is my 1/10th Rule for car buying," says the Financial Samurai. "The rule states that you should spend no more than 1/10th your gross annual income on the purchase price of a car. The car can be new or old. It doesn't matter so long as the car costs 10 percent of your annual gross income or less.
"If you make the median per capita income of ~$42,000 a year, limit your vehicle purchase price to $4,200," recommends the Financial Samurai. "If your family earns the median household income of $75,000 a year, then limit your car purchase price to $7,500. Absolutely do not go and spend $48,000, the absurdly high median new car price today! If you absolutely want to buy a car that costs $48,000, then shoot to make at least $480,000 a year in household income. $480,000 is about the top 1 percent income threshold today," he said.
"You might scoff at the necessity to make such a high amount. However, it takes at least $300,000 a year to live a middle-class lifestyle with a family today. Inflation has really made making more money necessary just to run in place," says the Financial Samurai. "The last thing you want to do is waste money on a car you don't need."
Topher Freeman wrote a blog highlighting how an obsession with cars makes financial independence unnecessarily difficult.
"I will say that buying new cars on my journey is probably the most negatively impactful move I've made in my financial journey," Freeman said. "The smart move is to follow the advice of the FI experts and drive a beater. There's no shame in that. No one cares what you drive. I really mean that, no one cares."
"Your journey to financial independence will be much easier without a pricey obsession like mine," Freeman added. "FI is achievable, even with bad habits. But you will really need to work the levers of income and manage expenses to make FI a reality."
Final Thoughts
At the end of the day, buying a new car and determining how much you can afford to pay in car loans each month is a personal decision. 
Whether getting rid of your monthly car payment or vowing never to buy or lease a new car is the next step in your debt-free journey, remember that this is a decision you need to make based on what is right for YOUR financial situation and financial future.