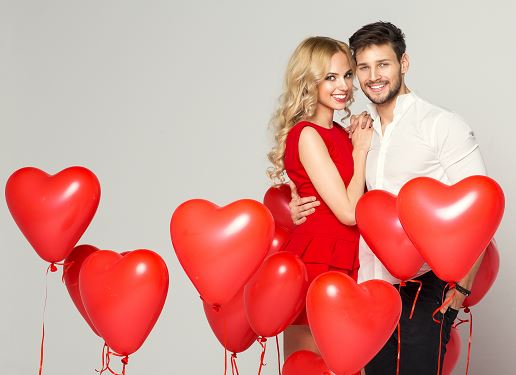 I love Valentine's Day.
Before you start rolling your eyes, let me explain why.
For me, Valentine's Day hasn't always been about grandiose gestures or reservations for two at the most exclusive eatery in town. Instead, I made a choice in my early 20s to view Valentine's Day as the one day each year where I remind those people in my life that I truly care about them; that they're special to me.
What I found was that my new perception of Valentine's Day not only made the "Hallmark Holiday" a little more tolerable for my single friends – I no longer felt like my self-worth was tied to how much someone spent on me.
So how much do people spend on Valentine's Day anyway?
Despite a 12-years long decrease in the number of Americans who celebrate Valentine's Day, a new survey from the National Retail Federation predicts Valentine's spending will increase in 2019 – with the average person spending $161.96. That's up from $146.84 in 2016, the previous record for Valentine's spending.
One major reason we're seeing increased consumer spending this Valentine's Day is because those that celebrate are spreading the love to include their children, parents, friends, teachers, pets, coworkers, and even themselves, the NRF found.
Just like love, our finances can be an emotional rollercoaster – particularly when we encounter debt.
Staring at an outstanding balance can leave us anxious and unsure of whether we're even supposed to spend money on our significant other, while simultaneously wondering if credit card debt even matters in the grand scheme of things.
But an expression of love doesn't have to require a broken budget or maxed out credit cards. In the name of love and frugality, check out our 14 ways to celebrate love with your SO without breaking the bank!
14 Cheap Valentine's Day Ideas When on a Budget
1. Lunch Date – Surprise your sweetie at work with their favorite lunch.
2. Breathless Moments – Hike somewhere new together to watch the sunrise or sunset.
3. Pamper Them – Offer your partner a massage or back scratch. We know it's hard, but try to resist the urge to insist on getting one back in return.
4. At Home Boudoir Shoot – Do you know a photographer who'll shoot you for free or at a discounted rate? Or are you a pro with a selfie-stick? Have an at-home boudoir shoot and make a book of the photos for your partner.
5. Make a Mix Tape. Does your hubby love drums? Or scores from movie soundtracks? Make a playlist of songs that you know they'll love!
6. Share Your Talents. Give each other a lesson in something you wish you knew how to do. Does your partner know Photoshop? Guitar? A foreign language? Do you know how to surf? Cook? Sew? Play video games? Spend quality time together and learn something new!
7. Scavenger Hunt. Create a Valentine-themed scavenger hunt with riddles your sweetheart must answer in order to find the next clue. At the end of the scavenger hunt, have a few of their favorite (cheap) things wrapped in a box, like their favorite liquor, magazine or candy.
8. Flowers. A dozen red roses are not the only floral arrangement to consider on Valentine's, especially since the reason they're so expensive in February is that they're out of season!
If you MUST buy roses, keep in mind that a single red rose means "you're the one," so don't feel like you have to buy your loved one an entire garden to show you care. There are also other types of flowers to choose from. And you can always make paper flowers from his or her favorite book!
9. Romantic Movies. Cuddle up together on the couch and check out a classic romance title from the library like "Casablanca," "It Happened One Night," or "Singin' in the Rain." It's free, but there may be a bit of a wait for more popular titles, so plan ahead.
10. Undivided Attention. Spend the day together without any interruptions. Turn off your phones, computers, and avoid social media.
11. Adult Games. Play a "strip" version of a card or board game.
12. Fine Dining at Home. Grill a steak or pick up some fresh pasta from the nearby Italian market and enjoy a home-cooked meal for two. By eating at home, you can also enjoy a bottle of wine and dessert with the money you saved by not eating out. You can always split up eating at home too by going out for an appetizer or dessert and enjoying the rest of your meal at home.
13. Promo Codes. If you prefer to eat out or buy your SO a more expensive gift or experience, make sure to check out sites like Groupon or Living Social for promo codes and saving opportunities.
14. Free & Cheap Activities. Check your local community event guides for free and inexpensive events and entertainment in your area. For example, February is Museum Month in San Diego, and more than 40 museums are offering half-off admission!