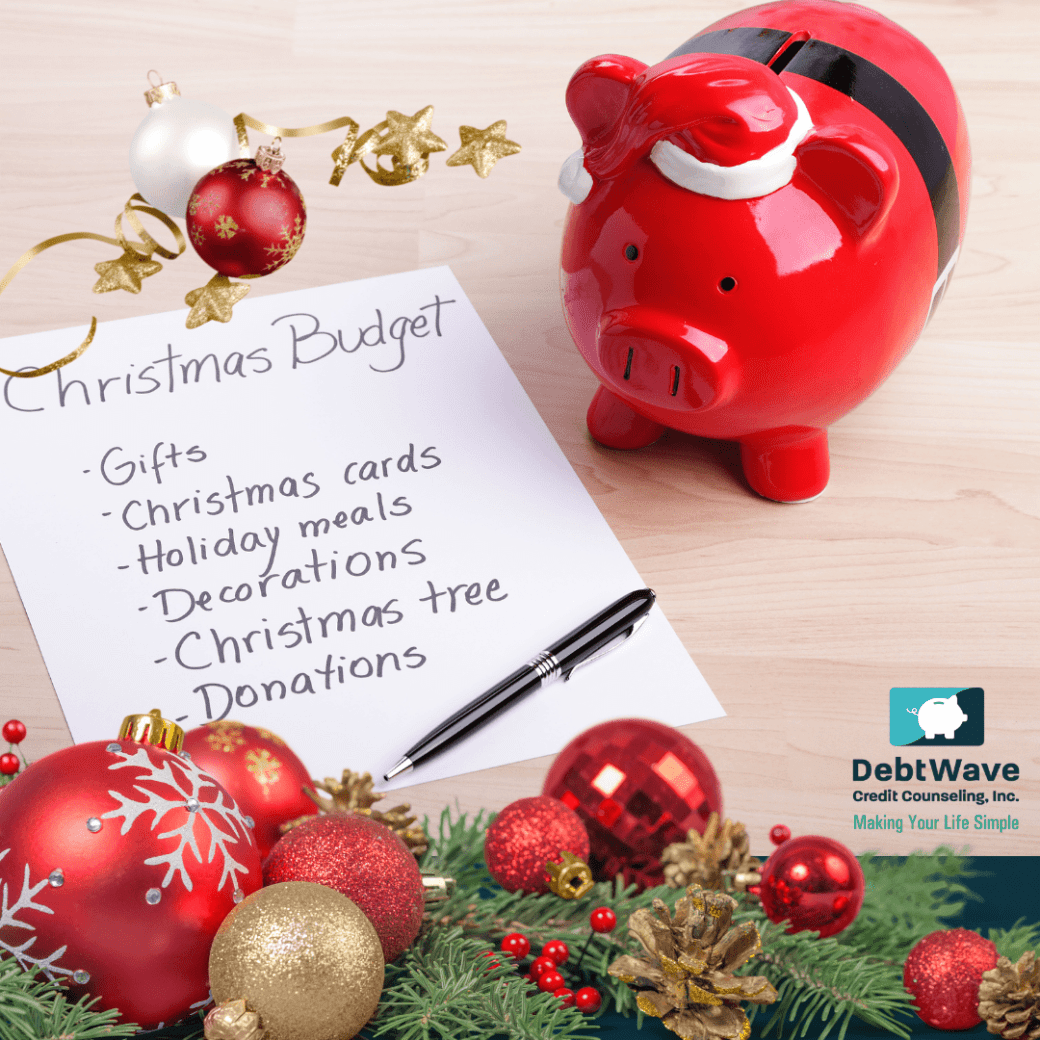 'Tis the season for holiday goodies, warm beverages, and spending more money than perhaps we planned to or could afford to spend. 
Credit card companies are professionals at not only getting you to open your wallet by using psychology, but they are pros at getting you to overspend especially during the Holiday Season. Combine that with our desire to give our loved ones the perfect gift this Holiday Season and you see how easy it is to bust your Holiday budget – even if you had the best intentions. 
2021 Holiday Budget
In 2021, consumers set an average Holiday budget of $997.73 on gifts, holiday items, and other non-gift purchases for themselves and their families, according to the annual survey released by the National Retail Federation and Prosper Insights & Analytics.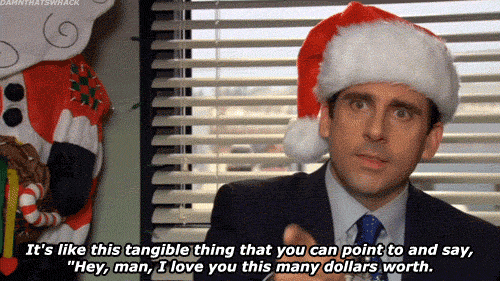 While that may sound like a lot of money, data released in November 2021 showed that the U.S. consumer price index rose 6.2 percent in October from a year ago — meaning consumers are dealing with a 30-year record high annual rate of inflation. AKA your money doesn't buy you as much as it used to.
While inflation seemed to initially impact industries that were more heavily impacted by the pandemic including lumber, imported electronics, and used cars, inflation has broadened in recent months to include just about everything consumers regularly spend money on – including clothing, rent, electricity, and food. 
Now more than 3 in 4 Americans (77%) say inflation is affecting their lives, according to a Yahoo News-YouGov survey. And it makes sense. 
Energy costs are up 30% year over year, according to the Bureau of Labor Statistics. 

Gasoline is up nearly 50%

Used car prices are up 26.4% 

New vehicle prices have increased 9.8% 

Furniture and bedding costs 14.6% more compared to last year

Food prices are up 5.3% year over year 

Some food categories — including beef, veal, and bacon — have posted gains in excess of 20%
Even the 12 gifts from the classic holiday song, "The Twelve Days of Christmas" cost more this year due to inflation, according to the PNC Christmas Price Index, which this year includes adjustments for the pandemic's impact on the cost of purchasing the presents in the renowned Christmas carol.
If you'd avoided the repetition of the song, the price tag for all 12 gifts would be $41,205 this year. That's 5.7 percent more than it cost in 2019 and more than double what it cost in 2000 when the price tag for the 12 Days of Christmas was around $20,989.
Those feeling especially extravagant this year will have to fork over $179,454 to purchase the gifts for each time they are mentioned in the famously repetitive song. And anyone who shops online for the 12 Days of Christmas gifts will have to fork over an additional $4,394 for travel and shipping costs.
While PNC didn't release the cost of the 12 Days of Christmas in 2020, it says comparing 2019 data is a better gauge of the impacts of inflation, before the pandemic's effects took hold of the global economy. 
The largest price increases were for exotic pets — specifically, Six Geese-a-Laying, which jumped 57%, Two Turtle Doves, up 50%, and Three French Hens, which climbed 40%. Higher food and labor expenses drove up the cost of raising birds.
| | | |
| --- | --- | --- |
| Gift | 2021 Price | Price Change |
| A Partridge in a Pear Tree | $222.68 | +6% |
| Two Turtle Doves | $450 | +50% |
| Three French Hens | $255 | +40.5% |
| Four Calling Birds | $600 | No change |
| Five Gold Rings | $895 | +8.5% |
| Six Geese-a-Laying | $660 | +57.1% |
| Seven Swans-a-Swimming | $13,125 | No change |
| Eight Maids-a-Milking | $58 | No change |
| Nine Ladies Dancing | $7,553 | No change |
| 10 Lords-a-Leaping | $11,260 | +12.6% |
| 11 Pipers Piping | $2,944 | +7.1% |
| 12 Drummers Drumming | $3,183 | +7.1% |
While not all consumers will gift the 12 Days of Christmas, many will buy a live Christmas tree. 
According to a recent report from the United States Department of Agriculture, the price of live Christmas trees has nearly doubled since 2015, and in 2021, consumers could end up paying 28 percent more for a live tree. 
Kevin Pressley is the co-owner of Simpson's Produce in Charlotte, N.C., which sells live Christmas trees. He said the supply issues surrounding the trees are driving up the cost, like it did in 2008, 2009.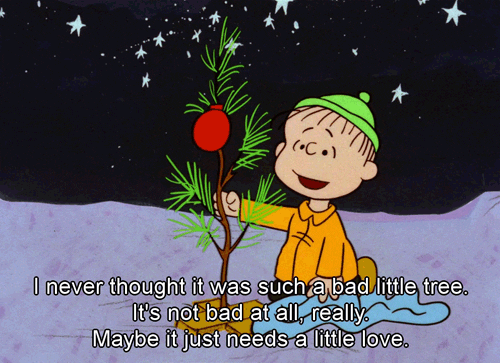 "Trees that you could usually buy for $75 just to give an example – that tree will cost you 100 plus this year," Pressley said. "They've been creeping up." 
Christmas tree supply was determined seven to ten years ago when this year's crop of trees was planted. Supply has traditionally closely aligned with demand, but Christmas tree growers saw a surprising surge in demand last year as more people headed outdoors due to the pandemic.
"No doubt, it's not smooth sailing," National Christmas Tree Association Executive Director Tim O'Connor said. 
O'Connor said members' costs have risen, and rising trucking and transportation costs are likely to have the largest impact on lots selling pre-cut trees. 
"If they're taking on higher costs to get the trees to their location and to run their lots during the season, it's likely they'll pass that cost on," O'Connor said.
Another item that's costing a little more in 2021? Mall and home visits from Santa Claus.
Santa Shortage?
Stephen Arnold, who works as a Santa in Tennessee and is president of the International Brotherhood of Real Bearded Santas, estimates that demand in 2021 for a visit from Santa is 20 percent higher than it was pre-pandemic, in 2019. The Santa booking company HireSanta similarly told CNN that the demand this year for Santa is more than double pre-pandemic levels, with vaccinated families, in particular, trying to make up for the 2020 holiday. 
"You don't know whether your five-year-old or six-year-old is on his last year of, 'Is there really a Santa or not?' " Arnold said. "If you missed it [in 2020], you're desperate to try to capture that experience before it's gone."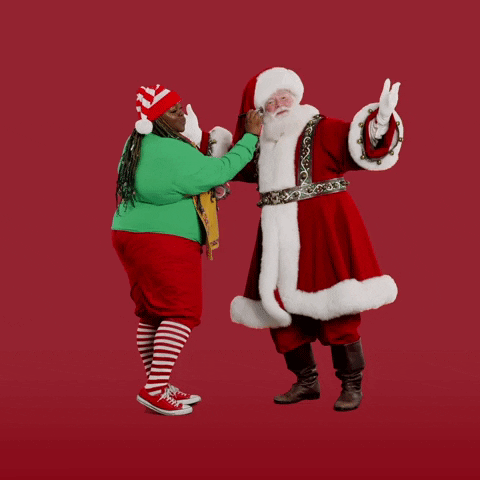 While the demand for Santa has increased, the number of individuals willing to don the iconic red velvet suit is at a record low. Although the Santa industry doesn't closely track the deaths of performers, industry insiders have reported a higher-than-usual rate of casualties among Santas over the course of the pandemic.
"As you can imagine, our Santa Claus entertainers are susceptible to a negative outcome if they catch COVID," explains Mitch Allen, founder, and Head Elf at HireSanta.com, referencing the older age and possibly overweight status of many of the men playing St. Nick. 
This has allowed the Santas and Mrs. Clauses who are working to make more money. 
For example, Arnold didn't want to exert himself too much this year, so he raised his rate to $150 for the first half-hour and $50 for every additional 15 minutes thinking that he would get fewer gigs because of the high price. He was wrong. In early December Arnold shared he was still getting inquiries every five to 10 minutes.
There's not a lot of people stepping up to be Santa" this year, says Carlo Klemm, who works as a Santa in Alberta, Canada, and runs a private Facebook group accessible only to the Santa community called Santa's Last Ride that commemorates performers who have died in the U.S. and Canada. 
Given the higher risk among Santas, many performers opted not to work last year, and are opting to sit out this year too. 
But Arnold is optimistic Santa will rebound. He noted that thanks in part to the Great Resignation, his organization saw 300 new members since April, and more than half are first-time Santas, which is a much higher number of novice Santas than usual, he said. 
Holiday Side Hustles
While the 2021 Holiday Season is expensive, it's also a great opportunity to make quick money with a Holiday-inspired side hustle. 
Check out our four Holiday-themed side hustles for 2021 below!
If you love spreading Holiday cheer and have access to a Santa costume, why not bring the magic of the North Pole to your community? You can offer virtual or in-person visits from Santa, determine your own schedule and your own rates.
Gift wrapping is another great way to make extra money during the holiday season. If your gift-wrapping skills are Instagram-worthy and you know your way around gift-wrapping those tricky-shaped toys and gadgets, why not offer to wrap presents for friends, family, and those in your community? You can charge by the hour or the number of items you gift wrap. 
Christmas lights are a beautiful sight, but they can be a pain to set up and take down. That means there's money to be made if you can do the work and you have the ladders or scaffolding needed to get started. 
Write Personalized Letters from the North Pole
Millions of children around the world write letters to Santa's North Pole abode every year. Imagine the delight and surprise on their face when they get a personalized response back from Santa, Mrs. Clause, or an elf? 
Has inflation affected your Holiday spending in 2021? Do you have a Holiday side hustle? Share with us your 2021 Holiday Money wins and worries and in the comments below.