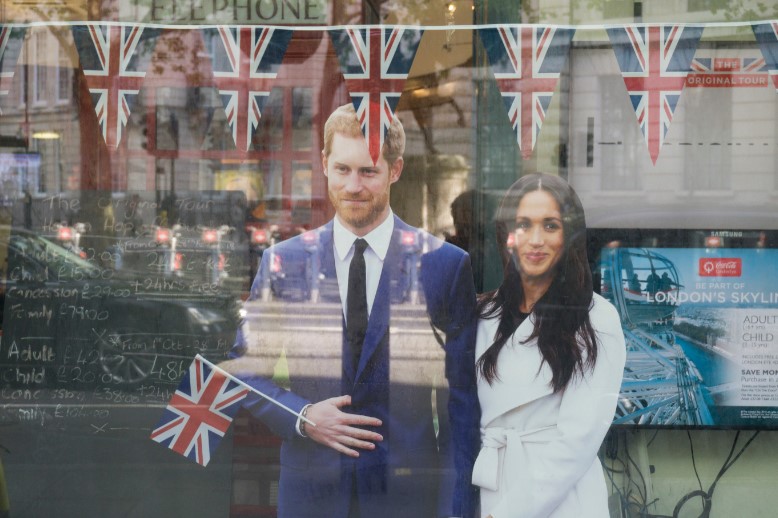 Like 17.1 million Americans, I recently watched Oprah Winfrey's sit-down interview with Prince Harry and Meghan Markle. While there were dozens of juicy truth-bombs peppered throughout the interview, one line in particular that caught my attention was when Prince Harry mentioned he had been financially cut off from the Royal Family.
This was in addition to losing his titles and security protection.
Harry explained that he and Meghan were "cut off" financially from the royal family in early 2020 when the Duke and Duchess of Sussex first announced their intention to step away from life as working royals.
While Meghan and Harry believed they would continue to live in a Royal property and help when called upon by the Queen to do so, it seems the remaining members of the Royal Family had other plans.
Harry shared he and Meghan have relied on his inheritance from his mother, the late Princess Diana, for the last year.
"I've got what my mum left me, and without that, we would not have been able to do this," he said of the couple's new life in Santa Barbara, Calif.
For me, this line, this little truth nugget, was so interesting because it's THE perfect example of how your finances can change at any moment regardless of how much money you think you have or how much money you once had. It also serves as a great reminder that your parents' money or your grandparents' money is not guaranteed to be yours one day.
Although the Royal Family has an estimated net worth of $88 billion, Harry was now, for lack of a better word, broke.
The Sovereign Grant
Critics of Harry and Meghan's departure from the Royal Family believe it was right for Harry to be cut off financially, pointing out that their lives were funded by taxpayers.
This is partially true. The Royal Family's expenses related to their official residences and workspaces are all paid for through The Sovereign Grant, which is the funding mechanism that pays for the work of the royal family.
However, supporters of the former Duke and Duchess of Sussex point out that on their official website, SussexRoyal.com, the Duke and Duchess shared they received just 5 percent of their funding from the Sovereign Grant.
Additionally, due to strict rules that govern whether members of the royal family can profit from their roles, and under the "current structure," the website stated, Harry and Meghan were "prohibited" from earning a "professional income."
Prince Harry: Financially Cut Off
I don't think it's a stretch to assume that Harry never imagined that he would have to figure out on his own how to afford to pay for his own security, housing, food, clothing, etc. when he was born into the British Monarchy. As he said during the interview, he was born into this role and all of the security risks it entails.
Yet, now Harry finds himself trying to afford basic protections for his family.
"The biggest concern was while we were in Canada, in someone else's house, I then got told, short notice, that security was going to be removed," Harry, 36, explained. He noted that media reports at the time had revealed his family's location.
"So, suddenly it dawned on me: 'Hang on. The borders could be closed. We're going to have our security removed. Who knows how long lockdown is going to be," he said. "The world knows where we are. It's not safe, it's not secure. We probably need to get out of here.'"
The couple "didn't have a plan," Markle, 39, said until actor and entertainment mogul Tyler Perry stepped in and offered the family his Los Angeles home along with his private security detail.
"We needed a house, and he offered his security as well, so it gave us breathing room to try to figure out what we were going to do," she said.
Generational Wealth
So far, Harry said he's largely been supporting his family with his inheritance from his mother's estate. Both Harry and Prince William were left around $8 million by their mother's estate, which included stocks and shares, jewelry, her multi-million-pound divorce settlement from Harry's father, Prince Charles, as well as her clothing and personal items.
Due to Harry and William's young age when their mother was tragically killed in 1997, the money was invested by a group of trustees where it accrued interest. Harry was allowed to access the money when he turned 30 in 2014. At that point, the money had grown from $8 million to $13 million.
Her Royal Highness The Queen Mother also has reportedly allocated money to Harry, including jewels, at an estimated value of $10 million. Harry also earned an annual salary of between $50,000 – $53,000 when he served as a Captain in the British Army.
Meghan is estimated to have a net worth of around $5 million, thanks to her long-running role on Suits, ongoing residual checks from streaming services, and her many pre-royal side hustles.
Like many individuals who are struggling financially, it was when Harry shared his financial stress with a friend that he had an idea of how to make money to care for his family.
"At the time during COVID, the suggestion by a friend was 'What about streamers?' and we hadn't thought about it," he said. "I just needed enough money to pay for security to keep my family safe."
Royal Side Hustle
The couple signed on with Netflix in September, agreeing to a $100 million five-year contract, Forbes reported. The deal will include children's programming, scripted shows, documentaries, and feature films.
In December, they also inked a deal with Spotify for an estimated $25 million, ITV News reported.
While signing multiple multi-million dollar deals sounds may make it seem to some like Harry's financial problems are solved for the rest of his life, think again.
The pair now lives in their own Montecito, California, home – which was worth $14.7 million, according to Forbes – and they pay their own security tab. Kent Moyer, president, and CEO of The World Protection Group told Forbes that a 24-7 security detail could cost up to $4 million annually.
Although most of us are not born into mega-wealthy families that are worth $88 billion, most of us can relate to Harry and Meghan's story of feeling financially vulnerable and desperately trying to figure out how you can quickly make money to support your family, oftentimes with a side hustle.
While not everyone has been financially cut off, there are millions of people who do not have financial safety nets (or financial enablers) in the form of friends, family, investments, or even an inheritance.
Even if you believe you do have a trust in your name somewhere, the moral of this story is that your financial situation can change – for the worse and for the better – at any moment, regardless of who you are, who your parents are, and how much money your family is worth.