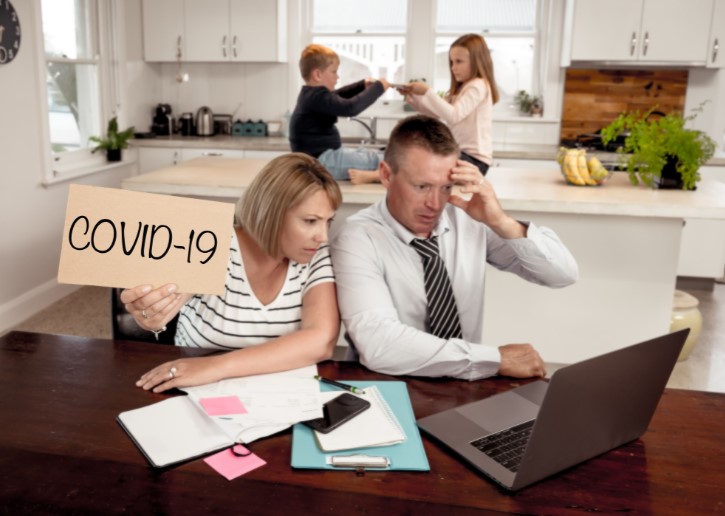 Credit card usage has not increased much during the coronavirus pandemic, despite spending levels remaining consistent, according to a new report from the global data analytics firm The NPD Group.
Credit card transactions increased by 3.4 percent, now making up nearly 82.1 percent of in-store transactions, up from 78.7 percent in January, according to the NPD Group report. The remaining percentage represents cash transactions in-stores.
While credit card debt is down overall, there are some groups of Americans who have increased their credit card spending. About 29 percent of Americans reported they were using their credit cards more now than before the pandemic, particularly in two categories: food and self-care.
Experts originally expected credit card transactions to increase as consumers and storefronts opted to go cashless due to the global coronavirus pandemic. However, the data from the NPD Group shows only a small number of people are swapping cash for credit cards. In other words, the NPD says consumers are still using cash almost as much as before to purchase their emergency expenses.
"It went down a little bit, but not as much as one would think," Marshal Cohen, NPD's chief industry advisor for retail told CNBC. "People were saying [that] cash carries germs, you shouldn't use the cash and people don't want to touch cash — but no, not yet."
A growing preference for debit card spending could help explain why credit card usage is not higher. Additionally, the stimulus checks from the U.S. government may have provided consumers a little time before they had to use their credit cards, which is why credit card usage is likely to increase toward the end of the year, Cohen hypothesized.
"Each week that goes by, you get further and further away from that stimulus money and I think you're going to see credit cards start to accelerate in usage," Cohen says. "People are going to need to reach into the credit lines to be able to start to make some of these purchases."
Trends in Credit Card Usage During COVID-19
Credit card usage is not just down, more consumers are paying off credit card debt, and changing spending patterns out of necessity and lack of opportunity.
"Sometimes you need a crisis to wake you up to what you need to be doing, and I think a lot of people are experiencing that right now," said Bradley Klontz, a Boulder, Co.-based CFP and financial psychologist.
In early October 2020, the Federal Reserve reported that consumer credit card debt totals fell from $1.08 trillion to $985.3 billion, a decrease of about 8.6 percent.
Prior to the pandemic, 44 percent of consumers carried a balance on their credit cards from month to month, while 56 percent paid their bills in full every month. During the pandemic so far, 39 percent of consumers have been carrying a balance and 61 percent have been paying off their balances.
To put this even more plainly, in the first five months of the 2007/2008 recession, total credit card debt increased by $18 billion, compared to the decrease of $104 billion in credit card debt between February 2020 to July 2020.
On top of that, a new report by the Consumer Financial Protection Bureau (CFPB) found that applications for credit cards have dropped by 40 percent as more Americans look for lower-interest purchasing-options that provide some kind of reward whether that be cashback or travel rewards.
"Consumers still think the worst is yet to come, financially," says John Cabell, Director of Banking and Payment Intelligence at J.D. Power. "People have gotten more miserly with their cards, spending less, and paying them off."
Still, even with credit card balances going down, 1 in 4 Americans say their credit card debt is a source of daily stress.
Urban residents were more likely to say they're leaning on credit cards more now than they were pre-pandemic (39 percent), compared to suburban residents (25 percent) or rural residents (22 percent).
"In a normal circumstance, we manage debt-related stress by adjusting our spending habits or by chipping away at our debt," said Shelle Santana assistant professor of marketing at Bentley University. But if you're unsure if you'll even have your next paycheck to help pay your upcoming bills, paying off debt doesn't bring relief like it used to.
Americans who lost a job or saw a decrease in pay since February were more likely to spend more on their credit cards.
People of color were also more likely to spend on their credit cards, while at the same time more likely to be out of a job (and kept out of a job) than white Americans.