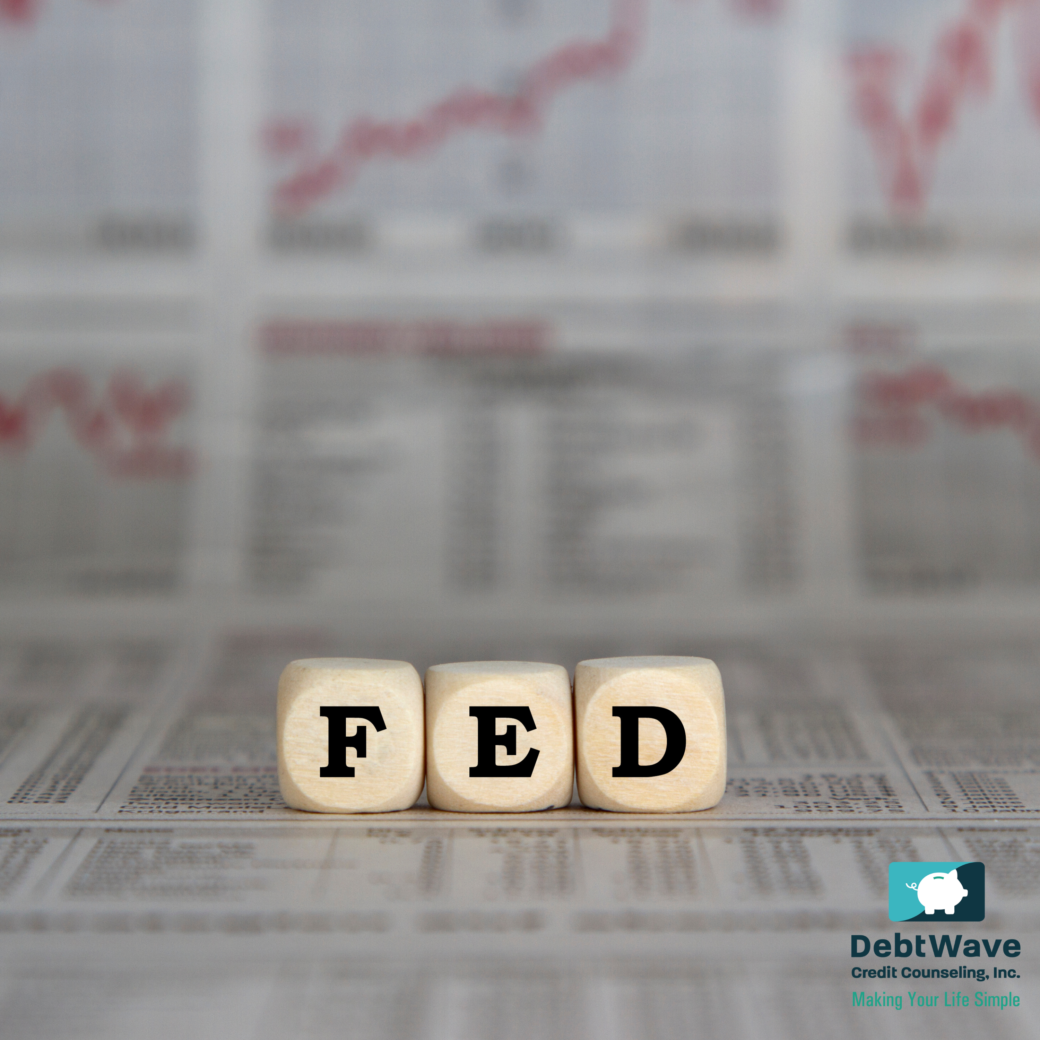 Credit card debt, mortgages, and business loans just got more expensive. 
The Federal Reserve raised interest rates on Nov. 2, 2022, by an additional 75 percentage points putting the average consumer loan interest rate around 3.75 percent, and many business loans now average 4 percent interest rates.
This was the sixth consecutive interest rate hike from the Federal Reserve and the fourth straight three-quarter point increase. 
In March 2022, the interest rate was near 0 percent but has jumped 3.75 percentage points in the last eight months. Although it's the most aggressive string of rate hikes in decades, it's seemingly done little to curb inflation.
The Federal Reserve's decision to raise interest rates, and by such a heavy amount, comes after a report found prices in September 2022 averaged 8.2 percent higher than prices in September 2021. 
Food and energy prices were even higher, but what was concerning to the Fed was even when those two items were removed from factoring into the U.S. consumer report index was that U.S. consumers were still experiencing volatile price swings and the highest inflation not seen since 1982. 
"Inflation remains elevated, reflecting supply and demand imbalances related to the pandemic, higher food and energy prices, and broader price pressures," said Federal Reserve Chairman Jerome Powell in prepared remarks.
"My colleagues and I are strongly committed to bringing inflation back down to our 2 percent goal," Powell said. He added that further rate hikes are likely before the end of the year and into 2023 but didn't specify what those rate hikes would look like.
"Restoring price stability is essential to set the stage for achieving maximum employment and stable prices in the longer run," Powell said. "The historical record cautions strongly against prematurely loosening policy. We will stay the course until the job is done." 
Fed Raises Interest Rates By .75% for Fourth Time
What's concerning for many on Wall Street and consumers alike is that the Federal Reserve is far from done raising interest rates, and they have not ruled out raising interest rates by an additional 75 percentage points in December 2022, which could further hurt consumers already struggling financially.
"Interest rates have risen at a whiplash-inducing speed, and we're not done yet," said Greg McBride, chief financial analyst at Bankrate. "It's going to take some time for inflation to come down from these lofty levels, even once we do start to see some improvement."
"We are deeply concerned that your interest rate hikes risk slowing the economy to a crawl while failing to slow rising prices that continue to harm families," Sen. Elizabeth Warren, D-Mass., and colleagues wrote in a letter Monday to Fed chairman Jerome Powell.
Some hoped that Powell would commit to more tempered interest rate raises in December and into 2023 by raising interest rates no more than 50 percentage points at a time. But Powell declined to give specifics for how much the Federal Reserve would raise interest rates and declined to rule out additional 75 percentage point rate hikes – including in December 2022. 
"The question of when to moderate the pace of increases is much less important than the question of how high … and how long to keep monetary policy restrictive," Powell said, adding that it was "very premature" to discuss when the Fed might pause its increases.
The time to reassess the pace of increases "is coming," Powell said. "It may come as soon as the next meeting or the one after that … No decision has been made."
Even if policymakers do scale back future increases, Powell said, the Fed was still undecided about just how high rates would need to rise to curb inflation and were determined to "stay the course until the job's done."
"To conclude, we understand that our actions affect communities, families, and businesses across the country. Everything we do is in service to our public mission." 
McBride seems to agree with Powell that in order to curb inflation, borrowing costs will likely have to remain elevated for an extended period. 
"The mantra for 2023 is 'higher for longer,'" he said. "When inflation's been running at 6, 7, 8 percent, and the target is 2 percent, it's going to take a while."
Higher interest rates have not yet curbed inflation, but the more expensive borrowing rates are starting to affect consumer spending in some areas, including housing, now that mortgage rates are above 7 percent for the first time in two decades. 
Kansas City homebuilder Shawn Woods said his company has gone from selling a dozen houses a month before the Fed started raising rates to fewer than five.
"Never in my wildest dreams would I have thought we'd go from 3 percent [mortgage rates] to 7 percent within six months," said Woods, president of Ashlar Homes and the Home Builders Association of Kansas City.
"I think we're in for a rough six or eight months," Woods said. "Typically, housing leads us into downturns and it leads us out of downturns. And I think from a housing perspective, we've probably been in a housing recession since March or April."
Despite the fallout from rising interest rates, Powell said the central bank has a responsibility to bring inflation under control.
"No one knows whether there's going to be a recession or not, and if so how bad that recession would be," Powell said. "Our job is to restore price stability so that we can have a strong labor market that benefits all, over time."